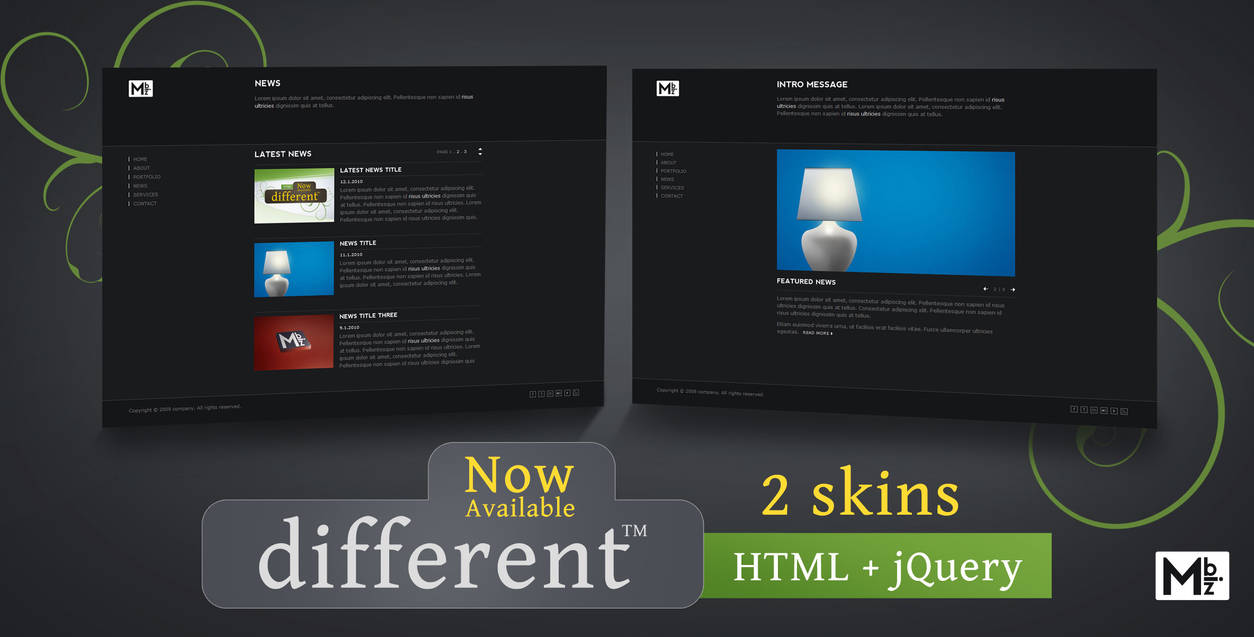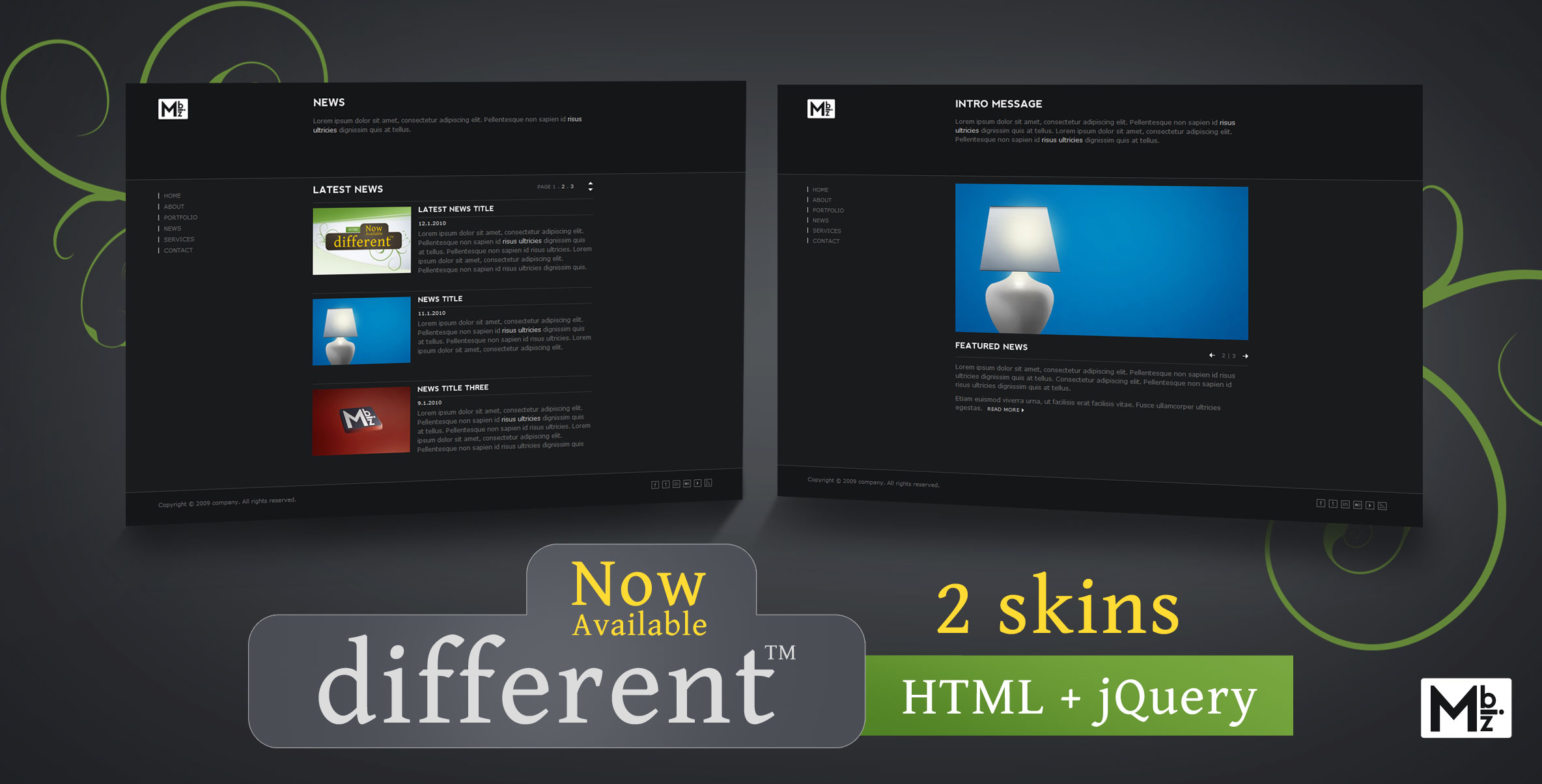 Watch
different™ is a simple and clean HTML theme enhanced with jquery. It is designed for small corporates, but its nice portfolio viewer makes it great for personal use too. It has some unusual features.
different™ can be bought for $10 here
[link]
You can see a live preview also at the same link.
Thanks.