MASK: Use your Illusion Too Contest
Update: If you're entering the contest please let me know in a reply to this journal and post any links to your finished contest entry in a reply to this journal. Thank you.


Entries: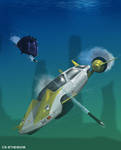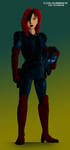 Entry : :thumb519735718:

Entries: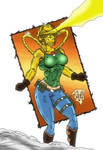 Entry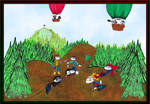 Entries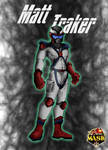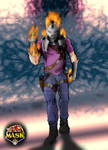 Keep them coming everyone and make this a fun contest

Contest Details below:
M.A.S.K. (Mobile Armored Strike Kommand) is a multicultural group of secret agents that fights the terrorist group V.E.N.O.M. (Vicious Evil Network Of Mayhem). Both sides use high tech weaponry disguised as ordinary vehicles and both sides wear masks (helmets) that gives each agent a unique weapon or power to battle the other side. In their war against each other illusion is the ultimate weapon.
Here is the contest: Anything goes as long as it's MASK or VENOM related. You want to draw one of the characters looking cool using their mask or a bunch of them fighting? Perfect! You want to draw a vehicle in a battle with another or just sitting there by itself? Great! Robbing a bank, washing their vehicle, working at their day job, having a picnic, doing a strip tease… it's all good!
I will accept anything as long as it falls within the rules of Deviant Art and the rules of the contest itself.
If you need character/vehicle references you can visit here:
www.albertpenello.com/mask/
www.youtube.com/watch?v=-yxb69…
m-a-s-k-fans-united.deviantart…
art-reference-vault.deviantart…
wondermanrules.deviantart.com/…
READ THE RULES!
THINGS YOU CAN DO LISTED BELOW!:
You can pick any character or characters you want from M.AS.K., V.E.N.O.M. or both and show them doing any activity you want with or without their vehicles or masks.
You can do a comic or a single picture.
You can enter as many times as you want with as many MASK and VENOM characters as you like. There is no limit on the amount of times you may enter
Any drawing style in any medium will be accepted. Color, black and white, pencils, inks, watercolors, digital coloring it's all good. Chibi, realistic, animated style, comic book style, Manga style or even use a base provided you credit the person who made the base .
Post your finished entry or entries to your Deviant Art page and just note or message me with a link to it.
THINGS YOU CAN NOT DO LISTED BELOW:
No photo manipulations, photographs or written fan fictions will be accepted.
No Original Characters. I only want official MASK or VENOM characters.
No furry/animal versions of the characters.
You can not enter something that is already in the MASK Fans United Group I run on Deviant Art or old art from your page. It must be a new original art piece by you.
PRIZES:
First Prize: $100.00 or 8,000 points
Second Prize: $50.00 or 4000 points
Third Prize: 12 Month Subscription to Deviant Art.
Cash will only be sent through Paypal so if you don't have a Paypal account I will give you the DA Points instead.
CONTEST ENDS July 04, 2015 so all entries must be in by that date!
Good luck, have fun and most of all be creative!