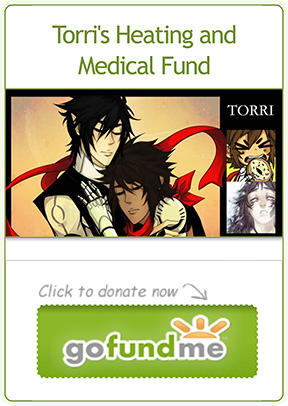 THIRD IMPORTANT UPDATE: Hey everybody, this update contains important info about payment. I looked into it and it seemed like instead of using PayPal to receive payments, it would be a better idea for me to set up a gofundme and ask people to donate to it as payment for these commissions. Since I am doing this to raise money for

, I think this would be a better way to transparently keep track of how much money is raised, as well as spread the word, and will make getting the money to her more streamlined and efficient. Here is a link to the campaign!

www.gofundme.com/torris-heatin…

Please let me know if you have any concerns. Prices are at the bottom of this journal!

---------------------------------------
Hi everyone out there, I'm not sure if anybody is still paying attention to my activity on here since it's been mostly non-existent due to the volatile state of my health. However, that being said, if anyone sees this, please, please, please consider reading through to the end.
My best friend in the entire known universe is someone just like me, someone who knows the pain and hopelessness of living with chronic, incurable illness. But despite her challenges, since the day I met her she has constantly been inspiring me to stay strong and believe that I could keep going and create a life for myself, that despite all these limitations and hardships, I could still carve my own path. And, she is the one who made me want to thrive, not just survive. Those who know her already probably know who I'm talking about. For those who don't, her name is Torri.

I can't begin to put into words what a beautiful person and gifted artist she is. She helped me to see the light in darkness again and again, supported me countless times, and understands me in a way no one else in my life has ever been able to.
Torri is the person whom without, I wouldn't be here today.
And I'm asking for your help, person who is reading this, because she means so much to me.
So from now on and indefinitely, I will be opening emergency commissions, that I will take on behalf of Torri with the intention to transfer all earnings into her bank account.
It's getting colder each day in the states, where we live, and I have no doubts that my best friend should be able to live in a home with heat and warm water. I don't want to go into too much detail about Torri's financial situation for the sake of privacy, since I have not asked her permission to ask for help from you folks. However, one of the goals of opening these commissions is to help pay the bills of the person I care for most, and provide her and her fiancee Dave with the safe environment they deserve.



The other things I am trying to raise funds for are replacements for Torri's tablet and computer, which have both recently flatlined and cannot be fixed.

This is especially serious

because Torri earns part of her income from freelance commissions, as many artists do. Replacements are necessary so that she can support herself and keep her head above water.

And for those of you reading who are already followers of her work, you know what a loss this is. Torri is primarily a digital artist like me, and her work is beautiful, inspired, and unique. After paying heating bills and covering for possible medical emergencies that may arise in the near future, I want to give Torri the ability to invest in and replace the tools that allow her to pursue her passion as freely and gracefully as she always has.

If you've made it this far and are considering commissioning me for her sake, I want to thank you from the bottom of my heart. Really.
And If you are considering donating to the fund anyways without recieving art from me in return, please feel free to do so. You are truly, truly kind.
Now, since the goal of these commissions are to raise real money, I cannot accept dA points for payment as I have in the past. So I am going to try and set up a PayPal account within the next 24 hours, so that I can accept payments in USDs. If anyone has an alternative to PayPal they'd like to suggest though, I'm willing to look into it since I've heard PayPal charges fees that are a bit high. UPDATE: I set up a Paypal! So I think I'm ready to start doing these commissions. Comment or note me if you're interested!

Please, if you read this, leave your thoughts below. I've never done this before, so I'm starting from square one here and the stakes are pretty high. Thank you for your generosity and support. I am going to figure this out.
No matter what.
UPDATE: Styles and Prices!
-Basic color-
PRICE:
Chibi: $5

Bust up: $7.50

Waist up: $10

Fullbody: $12.50


SAMPLE: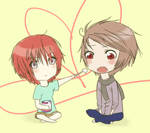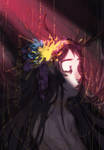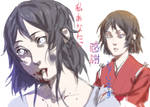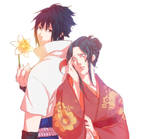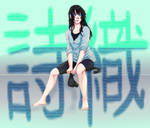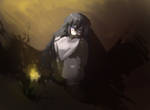 -Full color-
PRICE: Chibi: $15 Bust up: $17.50 Waist up: $20 Fullbody: $30
SAMPLE:
**For additional characters, take 1/2 the original price and add.
Ex: Two Basic color chibis=$7.50. Three=$10
**Add a scenic background: $15
--THIS IS IMPORTANT PLEASE READ--
*I will not post your commission before I receive payment.
*Send your request via note or comment below.
*Please use the form provided.
*If you want me to email you the file, let me know in a note.
*The more detail you can give me, the better!
***I WILL DRAW:
Original Characters
Fanart

Shounen/Shoujo Ai
Blood, Violence

Human characters with animals or fantasy creatures
Some Nudity


***I WILL NOT DRAW:
Porn/Kinks
Animals/fantasy creatures by themselves

Anthro/Furries
100% nudity/genitals


--PLEASE USE THIS FORM TO MAKE YOUR REQUEST--
Name:
Commission type and price:
Description about your character and situation:
Links for reference:

Feel free to note me or comment whenever you like! (Also, I would be so, so, so eternally grateful if anyone boosted this in a journal or on tumblr or Facebook or Twitter. That would be such a big help!)