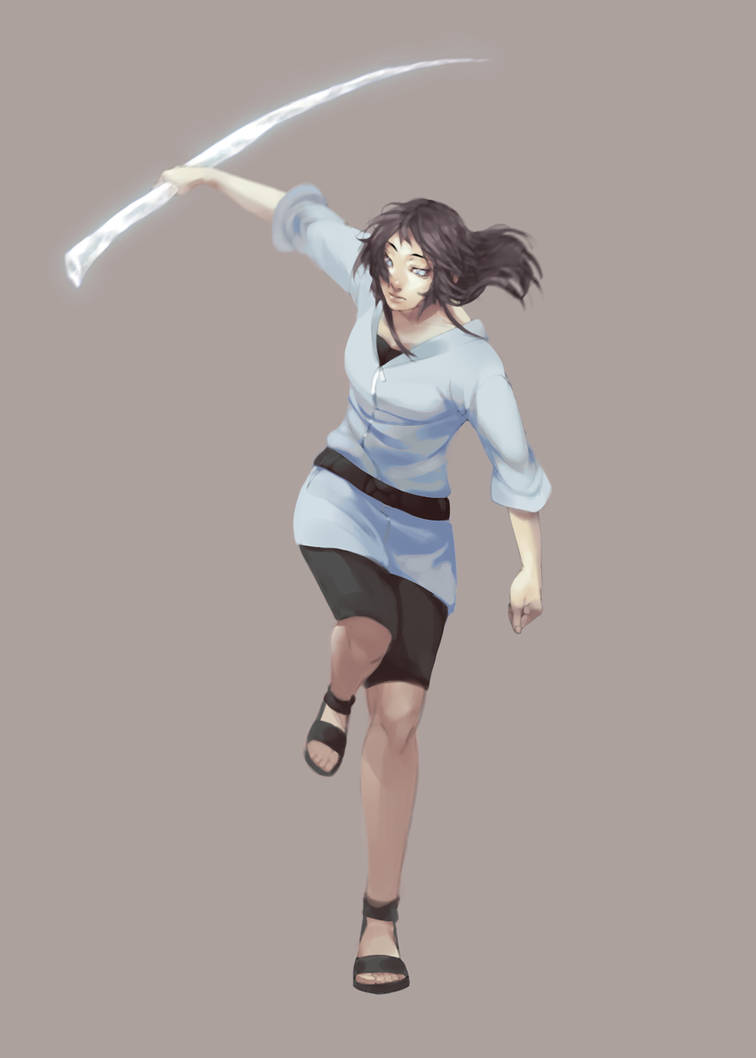 Watch
和山一族の血継淘汰:
全能の玻璃だ。
上、
シオリの遁。
--
Wayama clan's kekkei genkai/touta awwwhhyeee

AND MY BBY'S TECHNIQUE<3
全能の玻璃: Zennouno Hari: Omnipotent Glass
-Release of wind, earth, and fire chakra natures
-Chakra transformation occurs on microscopic levels, and then rises from the user's skin, giving the illusion that their bodies are made of it
-Can be manipulated into any shape, depending on the skill of it's user
-Can be many times stronger than steel and sharper than diamonds, again depending on skill level
-Advanced users can control the particle density of the "glass," resulting in a light, flowing substance (almost molten in appearance), or a thoroughly impervious one.
-Responds very strongly to the emotions/will of the user
-But is referred to in legends as "sentient," having a will of it's own, and quite fearsome
-In reality, because it is manipulated through the user's will alone, it requires a tremendous amount of practice, restraint, and control in order to use properly
-Multipurposeful! You can ride on it, make structures, windows etc. Can be used for building and transportation, not just fighting and defense
Finally kicked my rear in gear and drew this thing /not well but/

/took me ages not just to draw the frackin pose but researching, combining kanji/

Ugh there are so many problems with this drawing not even gonna start
BUT DAT GLASS DOH.
And then I realize while writing this...
I'VE HAD SHIORI'S FAMILY HISTORY, NOT TO MENTION HER OWN PERSONAL HISTORY, IN MY HEAD FOR YEARS.
AND NONE OF YOU LOVELY PEOPLE KNOW IT

I swear to myself now I will write it all out and post it sometime really soon. Then maybe I'll get to my bby herself.

/just now figured out that that would make her real for a whole lot more people/
ok bai