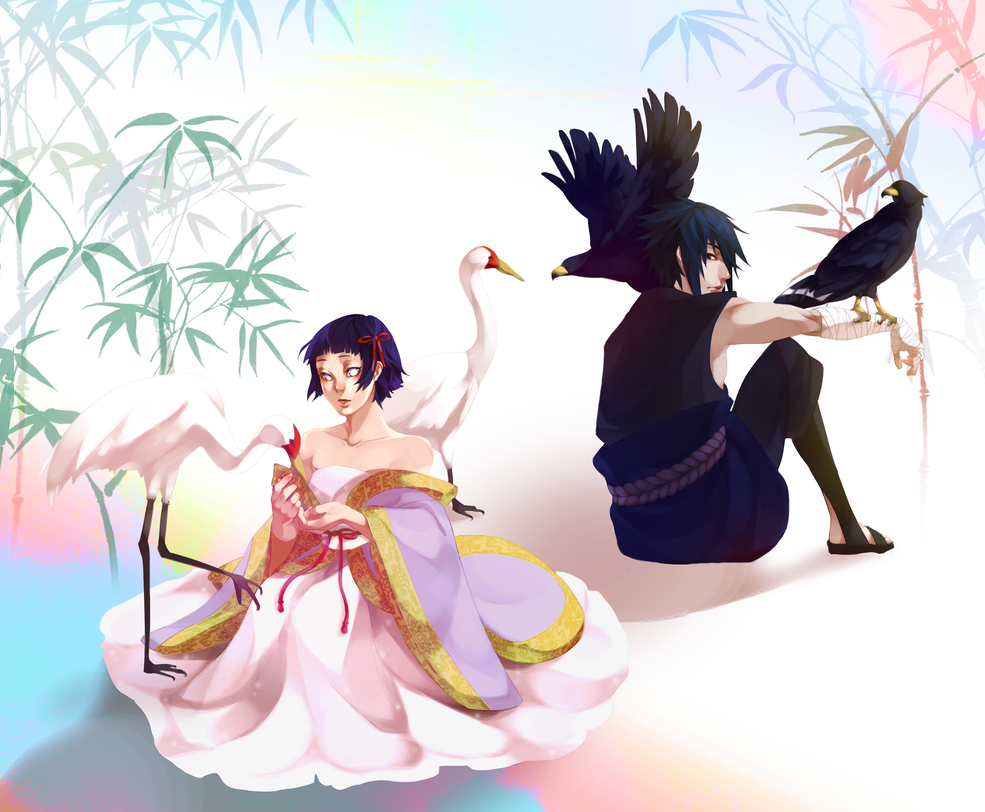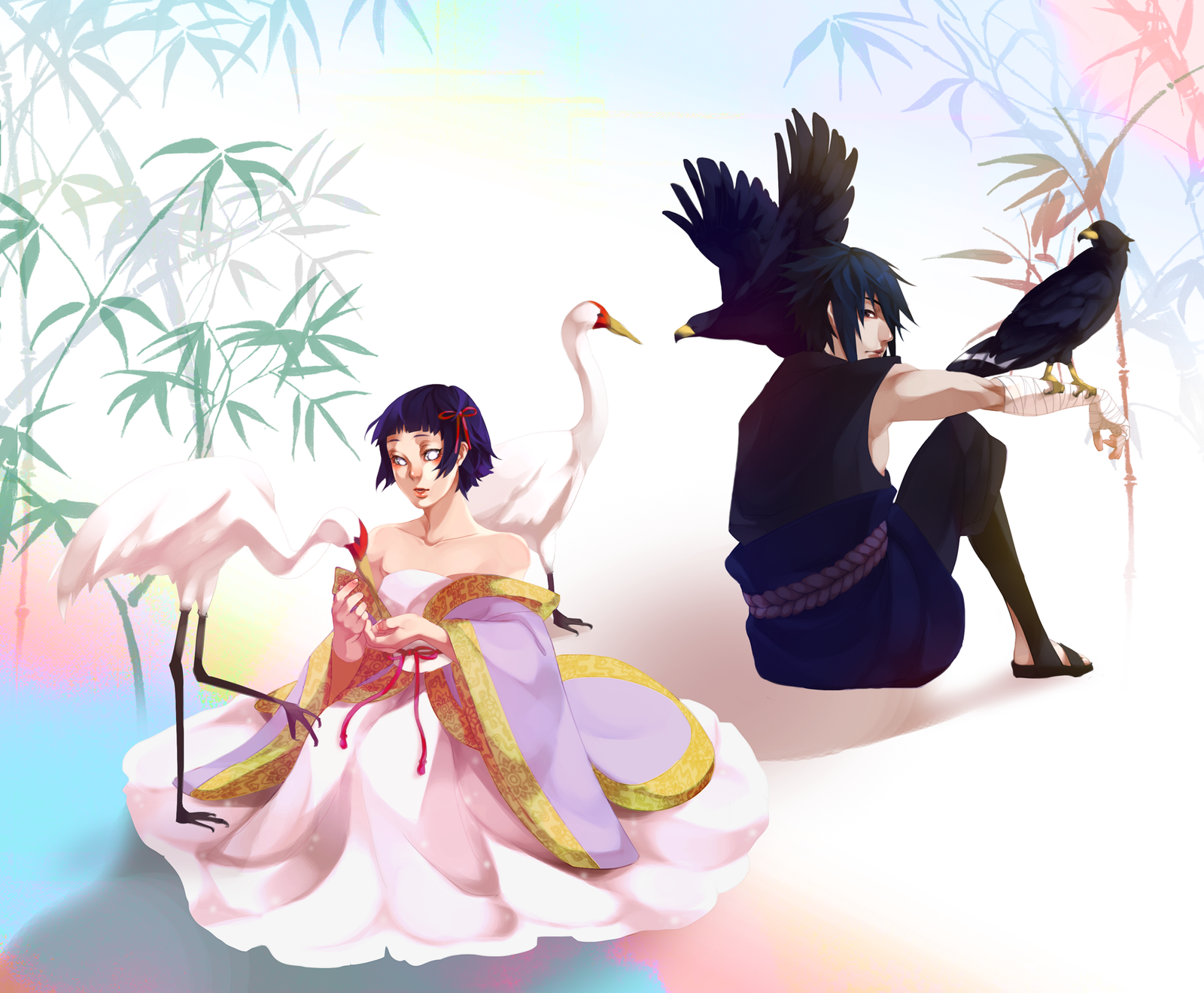 Watch

*HANDS TRYING TO MUTINY*
HOLD ON TO YOUR SEATS PEOPLE.
SASUHINA MONTH.
ITS HERE. :'U
And I decided to show my appreciation for this kick-ass pairing the only way I know how
putting Hina-chan in a pretty fuckin dress and with an apathetic saucegay and obscure symbolism that only SasuHina fans will understand.
I think drawing short haired Hinata is one of my favorite pastimes.
Speaking of which I am so so sorry I keep putting you in hanfu and kimonos Hina-chan you're just so cute I can't resist.
But we all know Hinata is a fucking bamf >:'u
btw I CANNOT BELIEVE I FINISHED THIS BECAUSE I AM THE.
SLOWEST.
But I'm very happy with the result ;v;<3
Feel free to download for full view!~
GO AND SPREAD THE SASUHINA LOVE PEOPLE!<333
*cries about life*
I used these brushes:
july.deviantart.com/art/Chines…
crazykira-resources.deviantart…
www.deviantart.com/art/Bamboo-…
and photo references for the common black hawk and crane uwu
Artwork (c) me