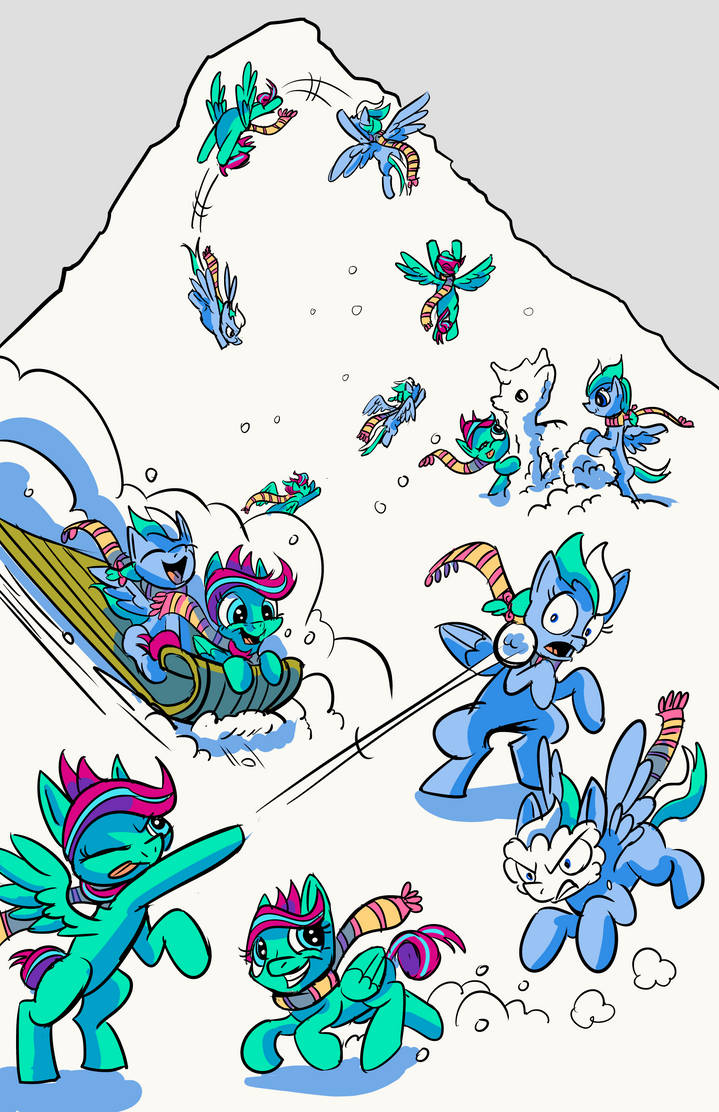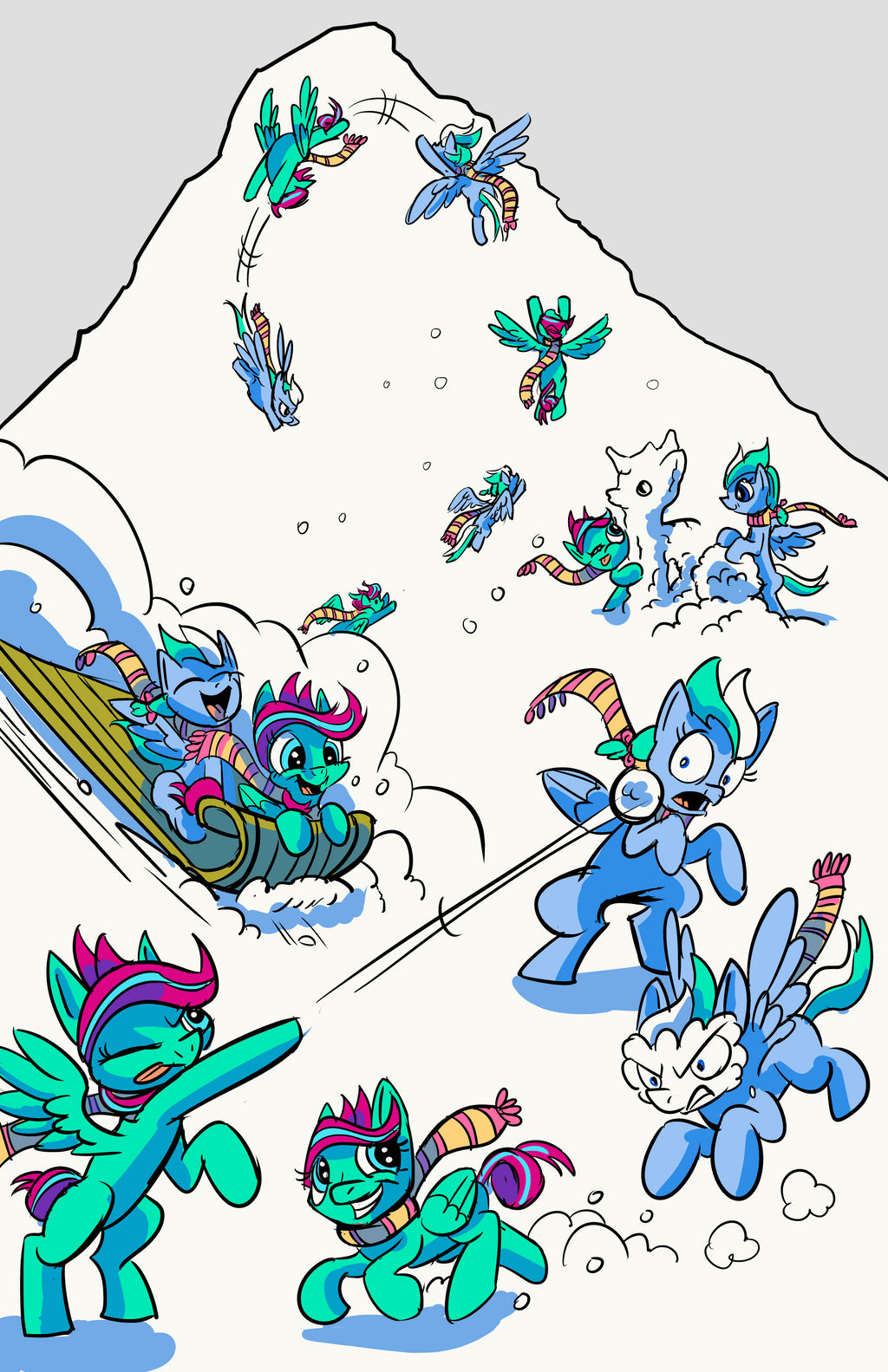 Watch

A thought: if the part where the two of them are doing a loop started with them going right and slightly down, I think the reader's eye would start at the beginning of their path and be drawn along the loop. As it is,my eye started at the top of the loop and followed the approach backwards, which messes with the sense of motion.
Reply

So cute! Also, where the hay did they get that sled? For some reason I feel as if that was part of somepony's roof...
Reply

You are correct a Donkey did try to live on Canterlot Mountain a few years back it didn't work out so well... package delivery was a nightmare.
Reply