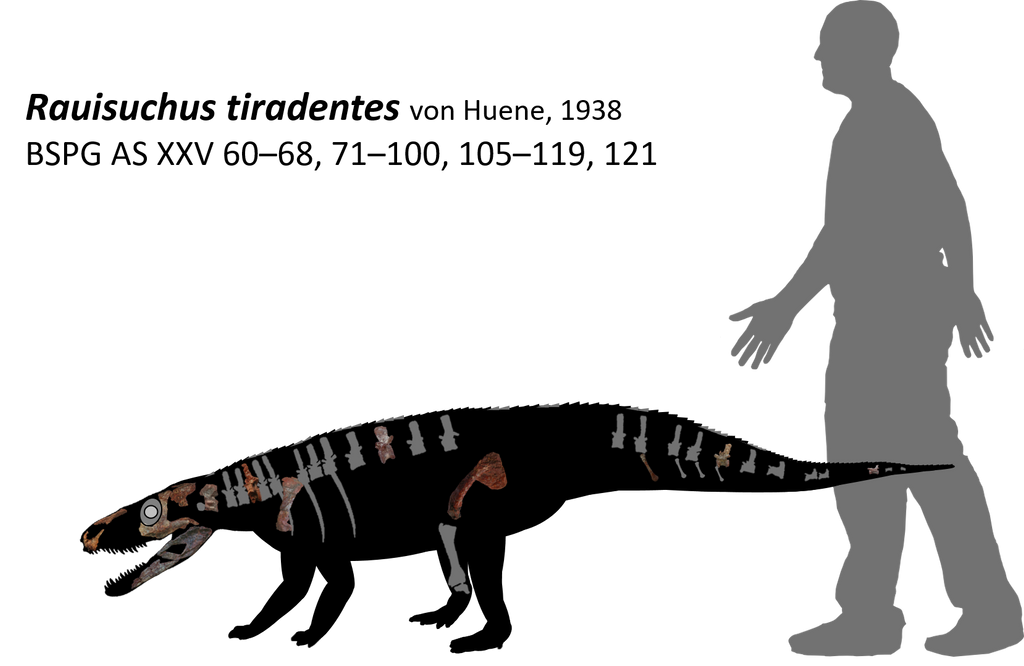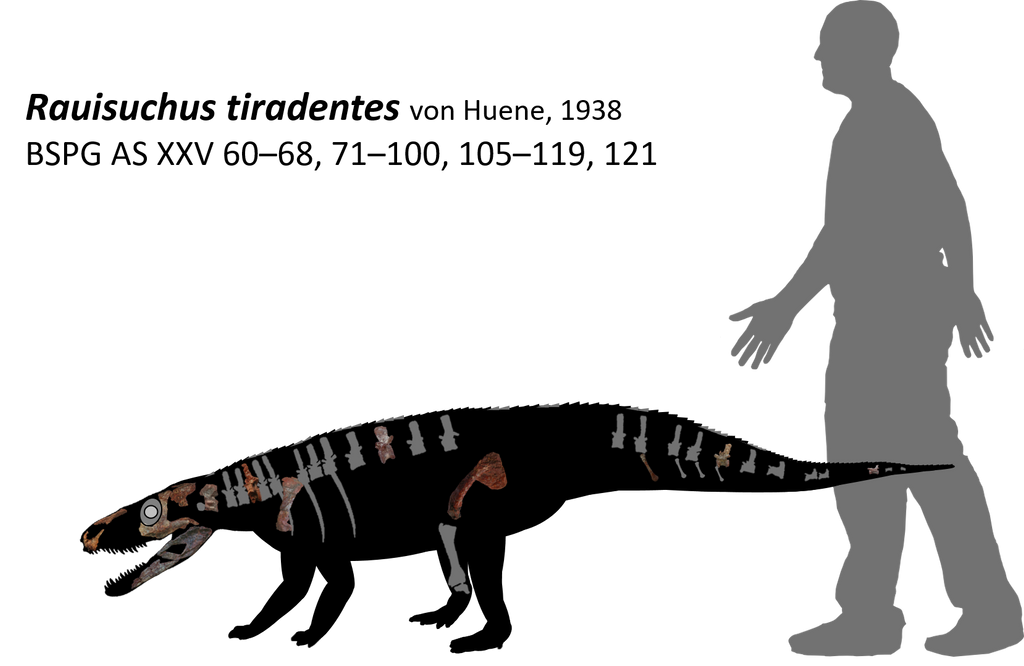 Watch
For
Paleocolour
on Wikipedia's palaeoart review. The scale diagram in the paper inexplicably has a 1 m scale bar where there should be a 50 cm scale bar. It clashes with the scale bars in basically every single other figure, as well as the text itself. The silhouette is scaled to the chevron
BSPG AS XXV 85b.


Skeletal elements (including unfigured elements) and skull silhouette from
Lautenschlager & Rauhut (2015)
, rest of the silhouette from
Batrachotomus
in
Gower & Schoch (2009)
and
Ghedoghedo
for the tip of the tail. Eye size based on
Nesbitt et al. (2012)
.
Human
from Andrew Farke.