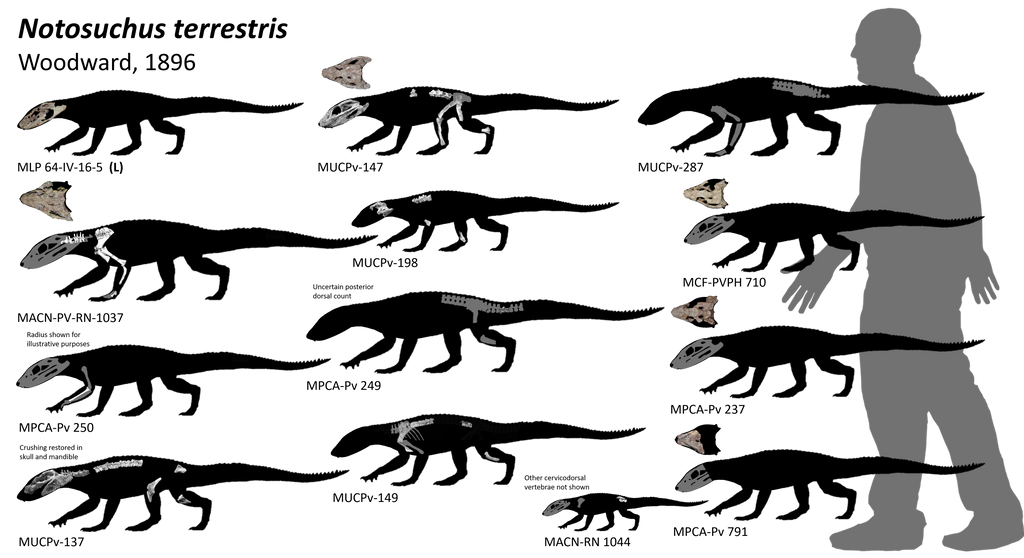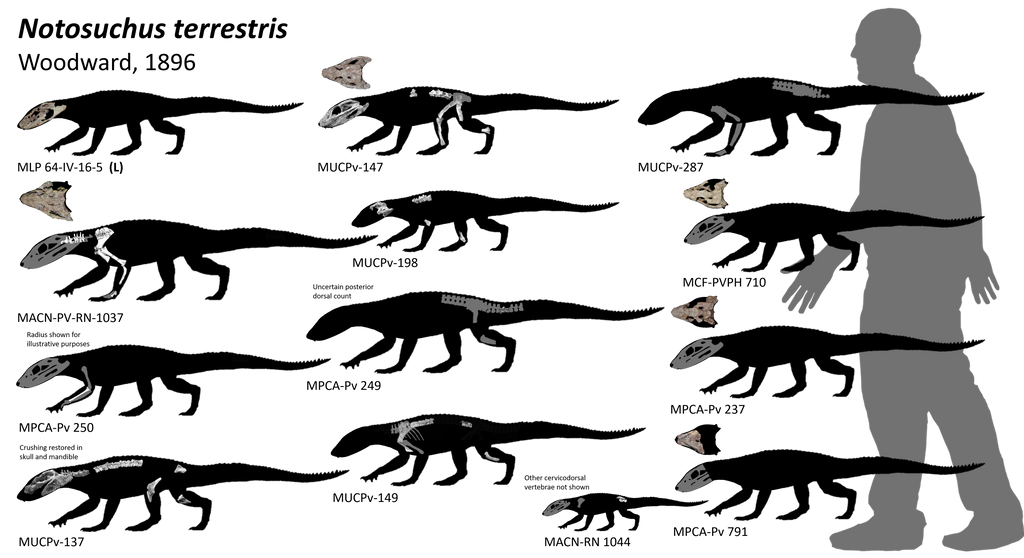 Watch
Ruck ruck
From
Barrios et al. (2017)
: skull reconstruction, MLP 64-IV-16-5, MCF-PVPH 710, MPCA-Pv 237, MPCA-Pv 791. From
Fiorelli & Calvo (2008)
: body reconstruction, MUCPv-137, MUCPv-147, MUCPv-149, MUCPv-198. From
Pol (2005)
: MACN-RN 1037, MACN-RN 1044, MPCA-Pv 249, MPCA-Pv 250, MUCPV-287.
Human
from Andrew Farke.
Message me if you want just the skeletal or silhouette for
Notosuchus
.

So I guess no trunk after all? A bit disappointing, but understandable.
Reply

Reply

Reply

Yo, where is the soft tissue trunk?

Reply

It's not there. The anterior nasal opening was exaggerated by breakage and crushing in some specimens.
Reply

Reply

That's a lot of notosuchuians.
Reply