Payment
All of my prices with examples are below. Paypal and points preferred. Points commission widgets can be set up as needed

Commissions are worked on in the order that I received the payment. At least half of the payment must be made up front or after the sketch. You will be given a sketch of the work being done and that is the only time you can ask for changes. Since I work with traditional media, I cannot change anything once it is lined or coloured.
What information do you need for a commission or trade?
I need:
-References images. Full body, and clothed. Unless you are willing to pay extra, I will not draw full nudity. If you have no references, I need a detailed description to follow.
-Name of the character
-Name of the creator of the character
-Character's age
-A situation (what is/are the character/s doing?)
What I won't draw
-Anything that violates dA's rules or TOS
-Hate art
What can I, the buyer do with your art?
-You
can
display it on your personal website (a.k.a. NOT pixiv, photobucket, your dA or facebook, etc) with a clickable link back to my dA gallery, but if you do this, you must show me where it is being displayed and tell me if it is taken down or if you change websites.
-You
can
use the image as a reference for other people to draw the character.
-You
can
have a higher-resolution copy e-mailed to you.
-A snail-mailed copy outside of Canada will cost extra; within Canada it is free.
-You
cannot sell it, make copies of it, make any sort of profit from it or claim it as your own creation in any way shape or form.
Non-commercial, personal use only.
-My signature (a simple quarter note and an L) must
never
be removed from or edited out of a piece.
If you have any other questions, please comment or note me

I make no time based guarantees. It will take as long as it takes.
Traditional Anime Commissions
-Fully coloured, one character, no back ground 15$/1200 points (3$ per extra character (maximum of 2 extras)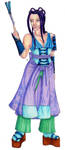 -Fully coloured 2 characters, waist up postcard 15$/1200 points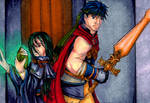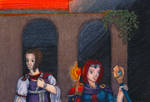 -Fully coloured, one character + back ground 20$ /1600 points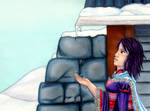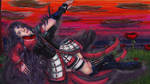 -Fully coloured, 2 characters + back ground 28$, 2250 points (7$ per extra character, maximum of 2 extras)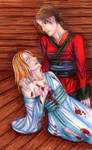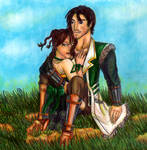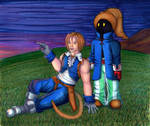 -5+ characters, fully coloured + bg, 10x12 inches: negotiable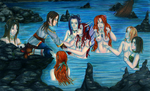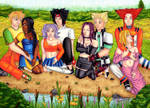 Rose Adoptables
Points only. 50 points minimum payment. Can add extras like thorns or a ribbon. Can remove the leaves and stem too.


Working on
1.
2.