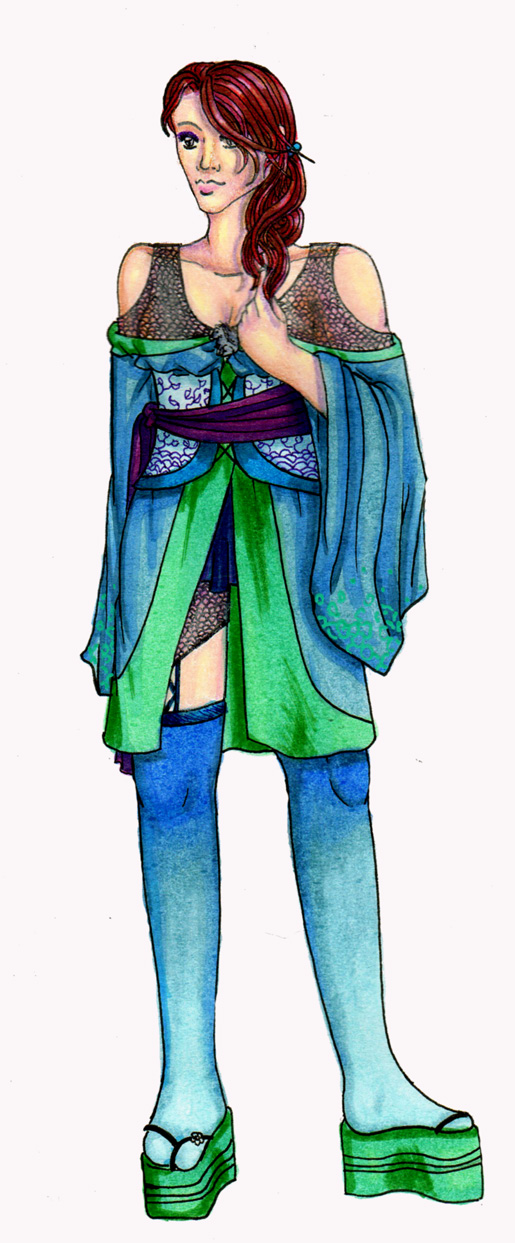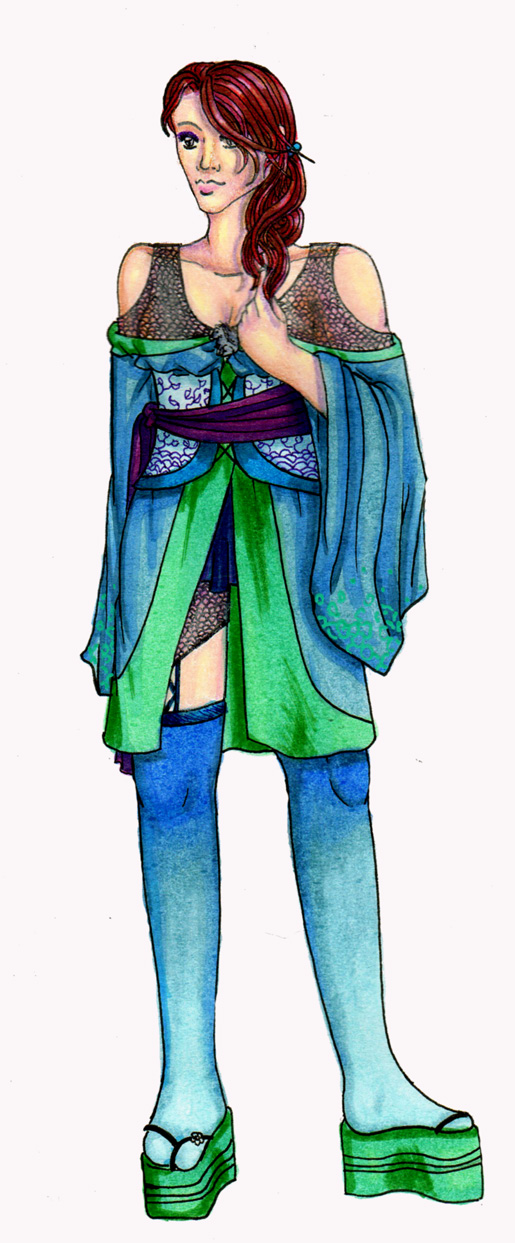 Watch
Edit: file issues, please bear with me.
New character because =
SpiritLullaby
made me

Still putting together a consistent backstory. Not much to say really other than I was happy to have the time to work on something of my own

Also, I wish I had blue gradient socks.
Rui is mine, please do not edit, redistribute or repost anywhere. Thanks


She looks absolutely fantabulous, I love her outfit and hair style to pieces. And I kid you not: I could kill for those awesome shoes XD
Reply

She;s so pretty! I love her makeup and of course I love her outfit (So aqua and lovelyyyyy!). Her hair compliments things really well too

Who doesn't wish they had some sort of gradient socks?!
Reply

Reply

I really love the colour theme of her clothes.

Reply

She does look like a betta fish

But the colours suit her really well.
I love how innocent she looks
BUT WE KNOW BETTER
I loooove it

Reply

So according to dA, you posted this comment around 11:30PM; I couldn't sleep last night, checked things at like 1AM and nothing was in my inbox. We are having some serious message delay issues here XD
Glad that you like her design

And yeah, the colours flowed better than I had hoped for =3
Masami probably thinks we're nuts for claiming to know better

Reply

WAY TO BE PROMPT, DA. THANX.
Always a good thing :3
She definitely does

Reply

Super pretty! >W< So loving the design~ ♥
Reply

she turned out super cute

Reply