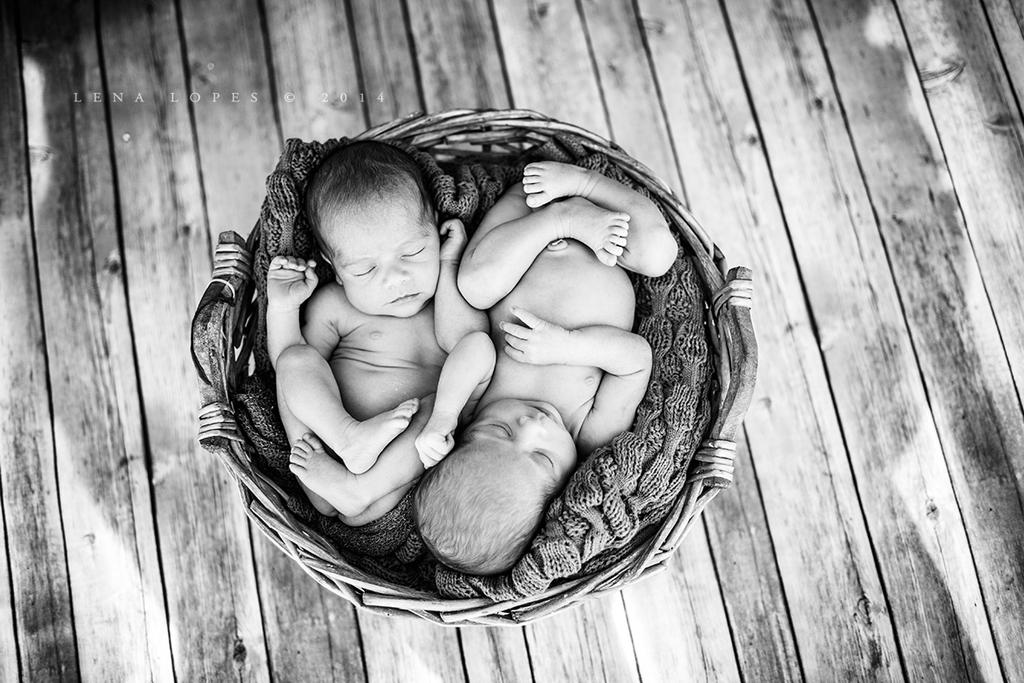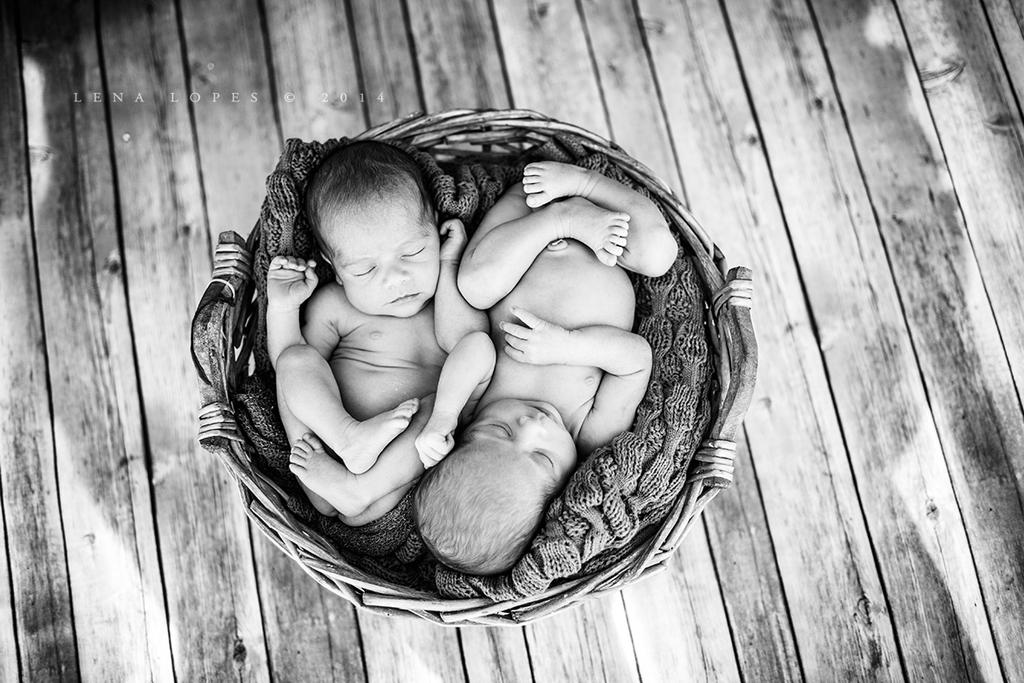 OMG! My first twins ever to capture with my lens! It was so exciting and they were so little and calm and adorable and I want triplets now haha
Tumblr
Facebook Page
Daily Deviation
Given 2014-09-16
Fantastic image! The basket is reminiscent of a womb, which I think is great considering the peacefulness of the babies! The way you have the babies positioned is very much in the shape of the ying/yang symbol, which is often a concept linked to twins. This image has a rustic with what looks like an unfinished wood floor--like a barn. The contrast is great, and the black and white makes it feel silver. Excellent depth of field. The eye is drawn straight to the babies. The shadow play is fun too. Since you've asked for critique there's only a couple things I would suggest, I would bring the frame down a little bit to center the basket more, but keep it in the left third. Also somehow if you could get the second baby (the one with the head down) to have it's head facing the camera more. Currently all the focus is drawn to the first baby, however, I'm not sure how this would be accomplished without completely changing the already nice composition. However my suggested changes seems to be just a matter of personal choice. Its a very strong photograph!
The Artist thought this was FAIR
27 out of 27 deviants thought this was fair.