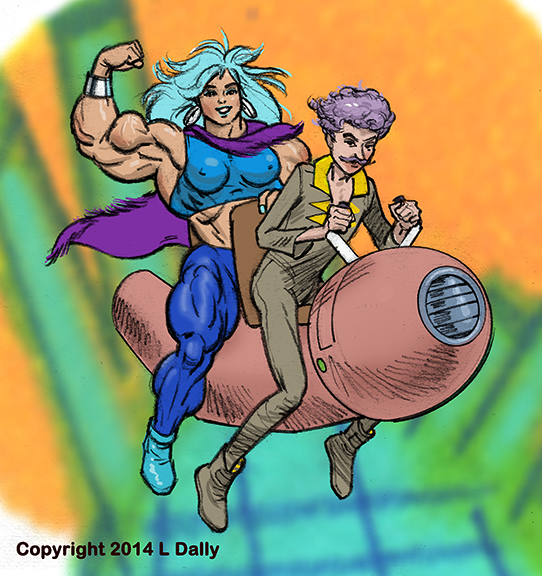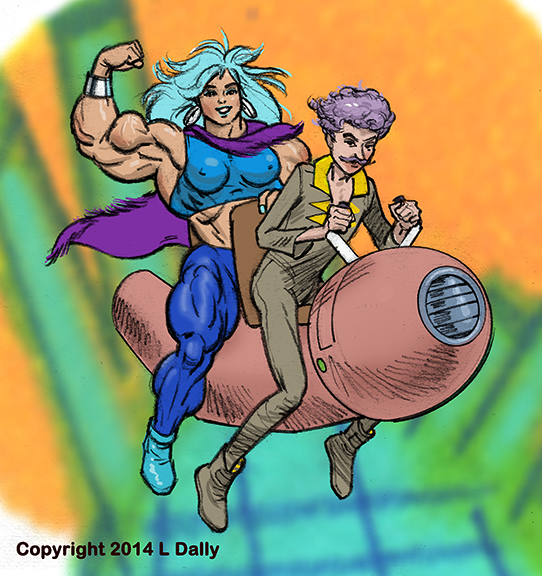 Watch
Not sure if this is loading? If so: pencil line "pushed" and colored in photoshop. Elaboration on recent theme at www. Quadra-Blu.com

Reply

I don't know whom that is..Marvel? DC? Other?
Reply

ever heard of family guy?
Reply

I've never watched it. I hear it's funny, but never took the time to watch the show. Oddly, as a "cartoonist" I never watch much cartoon shows. It took a long time to even sit down w' South Park. Which in a way is anathema because I've had hopes of somehow getting Quadra to make the jump into TV. (What Intellectual Property owner doesn't???!). I have my doubts that that's gonn'a happen by this point.
Reply

great art - i seem to have seen that ship before, was it 'Flash Gordon'? Oh wait, it was 'Flesh . . . . . '

Reply

My subconscious memory must be working on this. Another person also mentioned "Flesh Gordon", so there must be a "penis rocket" in there. I try to be original, but inventive-lines may cross unexpectedly. Oddly, this ship design was a sketchbook accident. but it says something about the rider perhapse........
Reply

Ha ha - great movie but maybe not one of Hollywood's classics

can't remember the name they gave the scientist but his design was affected by Ming's penis ray - or something!
wait it was Prof (or Doctor) Jerkoff

Reply

This drawing kinda makes you go hmmmmm......


BTX
Reply

Look! Up in the sky! It's a bird. It's a plane. No! It's ... dafuq is that?
Reply

I like to provoke thought in my cartoons and leave-out the obvious.
Reply

... is that a flying dildo?
Reply