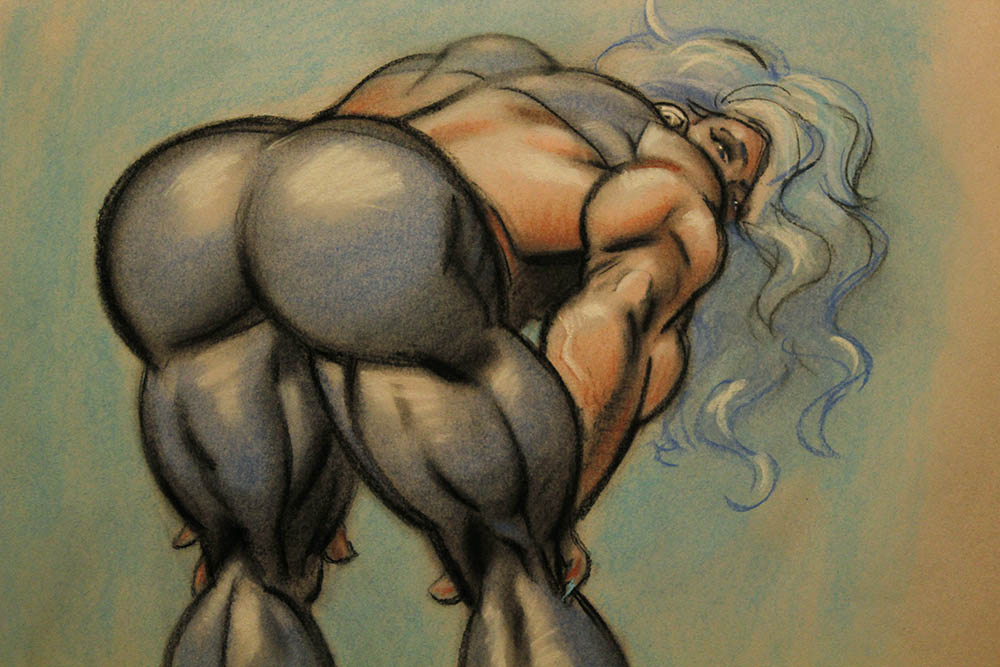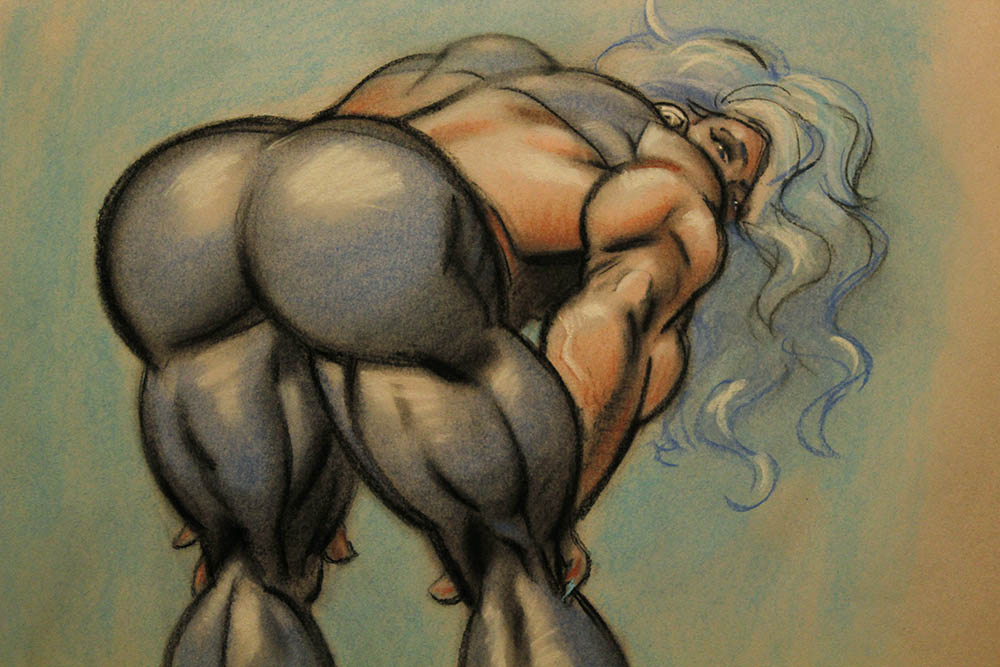 Watch
A bit of a teaser. Quadra gives a view of her rear assets. C'mon...we know it's all about her HAMSTRINGS.... I'll do-up a "process" montage for next time. Pastel chalk over light charcoal underdrawing on newsprint paper. 18x24"

WOW! great touche

Reply

Reply

Quadra Blue, whose rear is eye glue.
Reply

Gives us a tease she hopes will please. Thanks for my very first rhyming comment!
Reply

Oh my, a very flattering image.

Reply