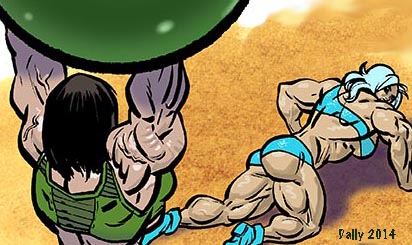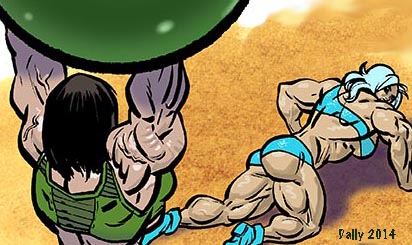 Watch
And Green Machine is still left holding the ball. A clip from "Steroids n' Asteroids" with our lovely Quadra-Blu (ww.Quadra-Blu.com). The usual inked line colored in photoshop. Some background effects are done in marker, pastel chalk and colored pencil. The blur filter is a lovely thing, too. Hope you guyz like the perspective on this. Let me know!

Turns out, QB was the villian all along DUN DUN DUUUUUUUN!
Reply

SweMu, how did you come to that conclusion???
Reply

Yes, if you take this picture without the story background it looks like Green Machine is about to smash the ball on Quadra.
Reply

Hm, that took a sudden dark turn
Reply