Will You Help Me?

I've spending a lot of time, drawing and writing at this website (DeviantArt) wish to working here.Five year has passed I've using this account to share almost all of my artwork to everyone that seen it. I hope the thing I create that I dream for will archived. What method you use to support me? Tell me why you watch me. I will watch you back to support you as you support me.


Donate Point / Commission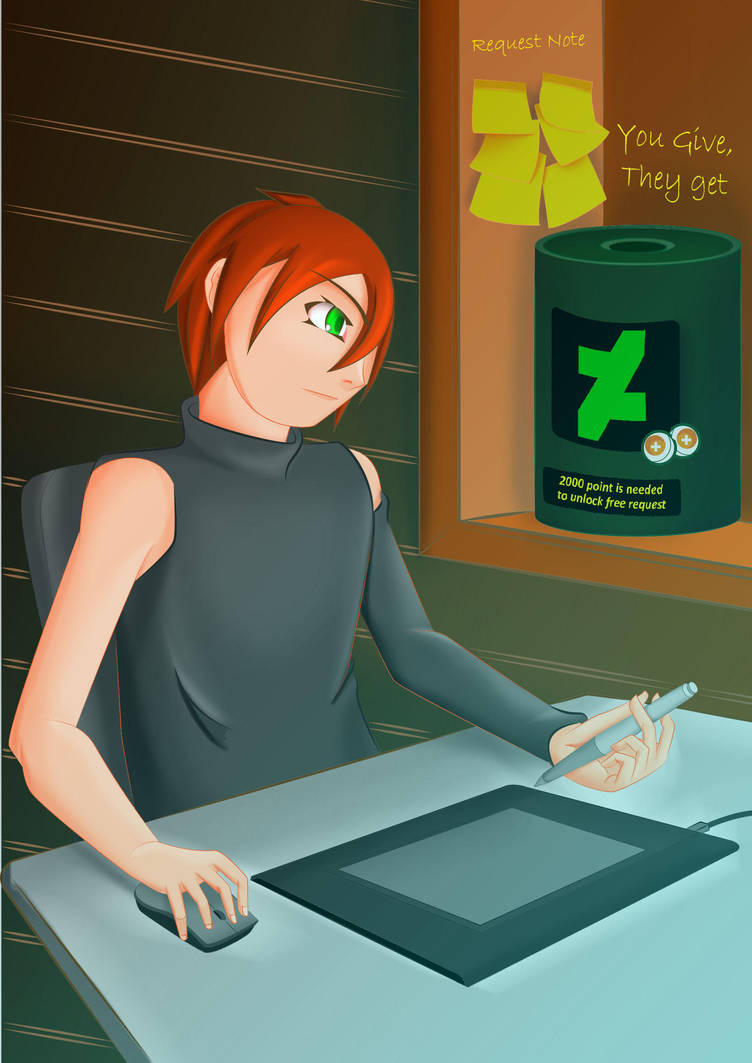 Do you love what I've create. Love what you see through my gallery? Have your way to donate point into donation poll that been set. You can ask for request if you donate more than 100 point. Or you can just send it to commission poll that been set too. You will get Half-Body Lining art commission/request. i will not asking you to donate nor ask you to commission me. It's your desicion to do so, to support me and encourage me.




Thank you for archiving my first goal. Thank you to everyone who did donate point to donation poll.


Bought Coffee for Me
Few months ago, I found new website (maybe it's already long than I knew) where I could earn some money: Ko-Fi. I create new account there so I could earn few money so I could backing up some money to use it, and use it only for desperate time. I did not ask you to bought me coffee everyday or every week. If you could, please do it every month.


50% left
Don't let me work for nothing
Let me working for something