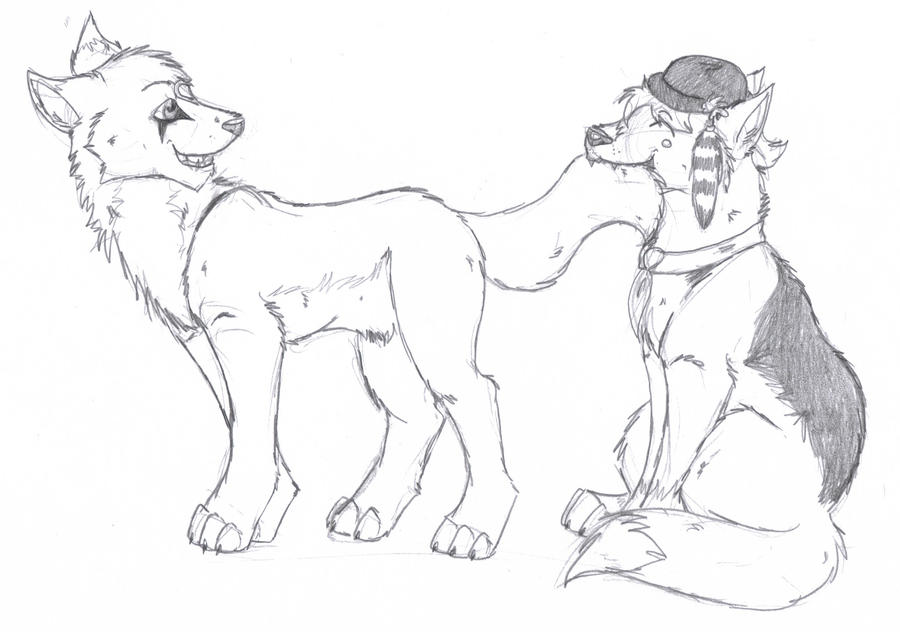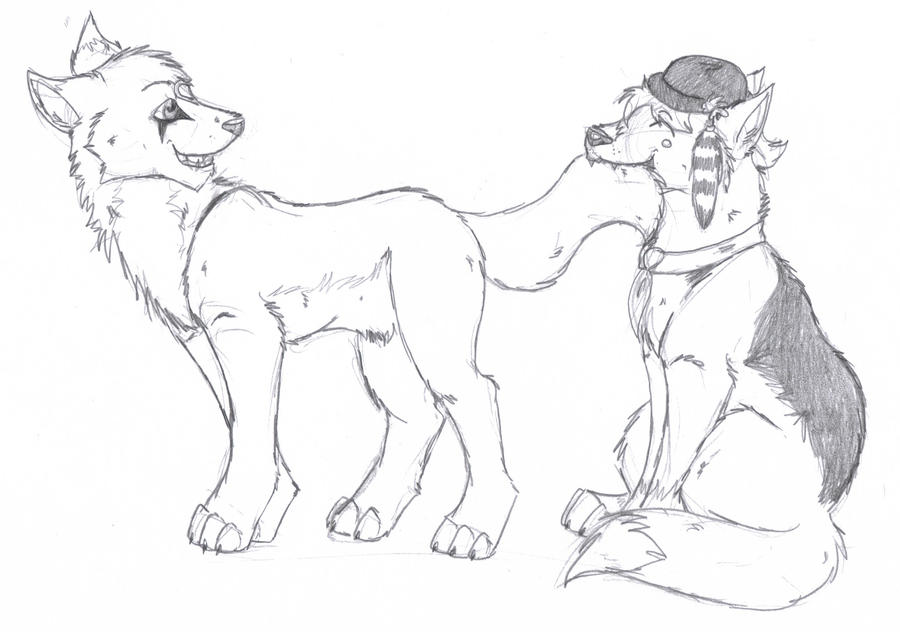 Because it's just a random thought that came to my head. Jeffrey just playing with Jesus's tail. I wish I had a tail...

Jesus and Jeffrey (c) Not I!!!!
Art and their designs as wolves (c) me

Aww, cute!

Reply

Thanks

actually I was planning on sending this pic to you for your website, but it seems you got here first XD
Reply

Oh, did you want me to put it on the site? If so, you'll need to send me them through an email -SeltzerAddict@aol.com; I link to deviantart but I need the pictures to create thumbnails for the links.

Reply

Yes, I was going to send you an e-mail soon, but I'm a procrastinator and a bit forgetful so you've jogged my memory. Thanks for that.
Reply

Yeah I just got your email - I'll let you know when they're up since I'm pretty backed-up as far as updating the site goes.

Thank you for submitting them!

Reply

Nice! I love the detail you put into this piece.

Reply

Thanks. I had to sketch it a few times so it would fit the paper well.
Reply

aww!!! you should color this one

Reply

Oh man, that's such a cute concept. I heart your style

Reply

Lol, that looks cute xD

To one one the left reminds me of Karlos O_o

I like the one on the right, how he is dressed xD
Reply

Thanks :3

Now that you point that out he does remind me a bit of Karlos. *insert creepy music*

Jeffrey is one sharp dresser XD
Reply