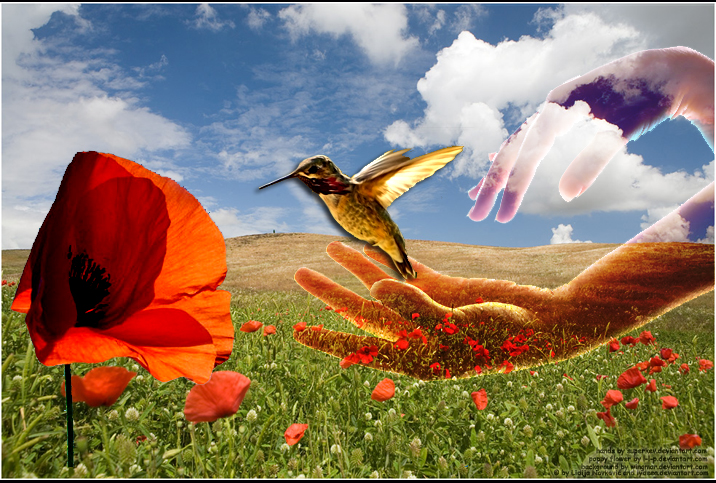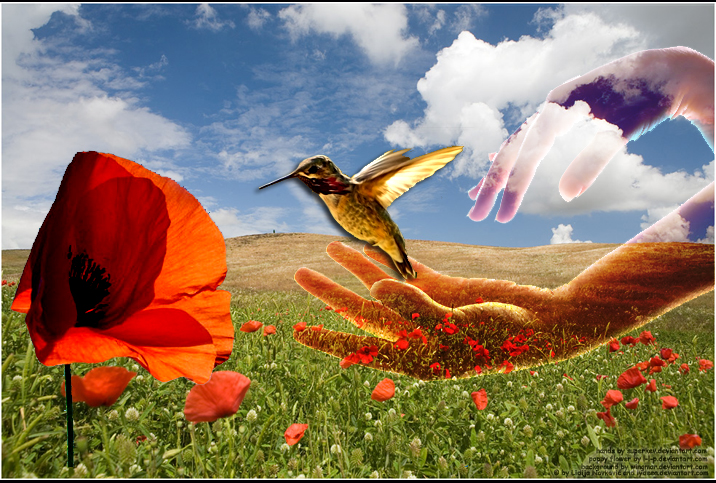 Watch
Year:
2008. / 2009.

Please visit my Portfolio to see my best work
.
© This photomanipulation, or any other photomanipulation shown in this, or any of my online galleries, may not be reproduced, copied, edited, published, transmitted, uploaded and printed in any way without my written permission. This photomanipulation is not stock and cannot be used for the creation of other photomanipulations and digital art. All rights of this image are reserved to Lidija Novković, and intend to stay this way. Thank you.


CREDITS

Hands
by
'superkev
.

Poppy field/background
by
*wingmar

Large poppy on the left
by
~L-L-P
.

Bird
by
~Poohblah
.

I like the surreal touch here. The Hands are in the foreground, also they are combined with the background. Well done

Reply

this looks awesome!
I love the faded hands and the poppy with that background, amazing!!

:]]
Reply