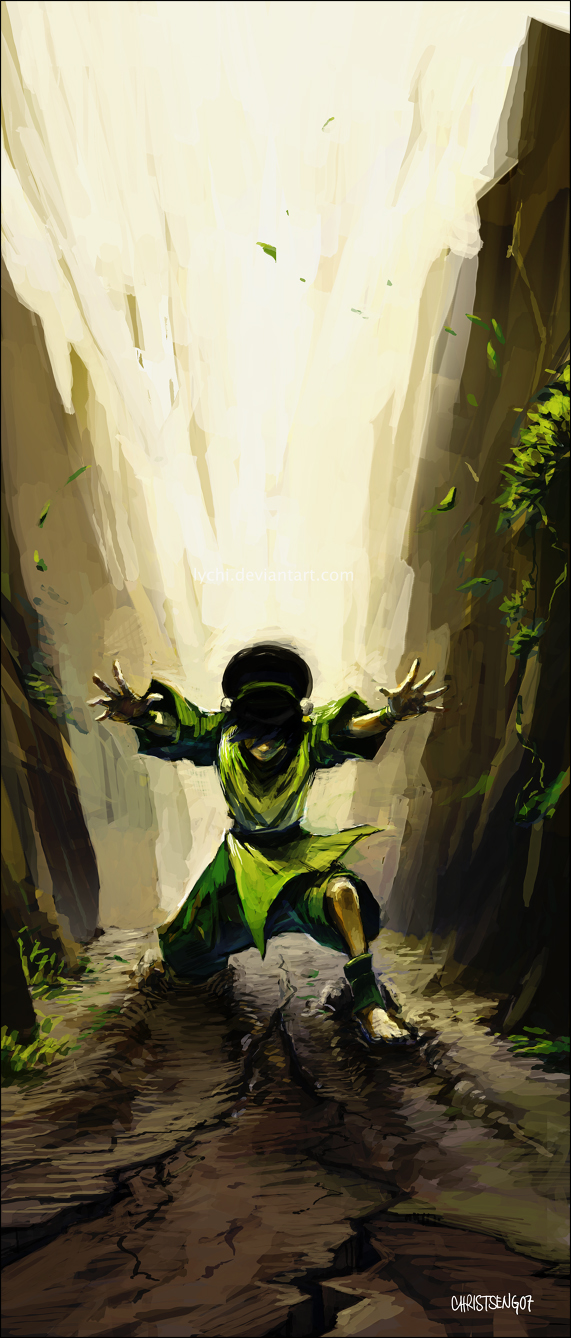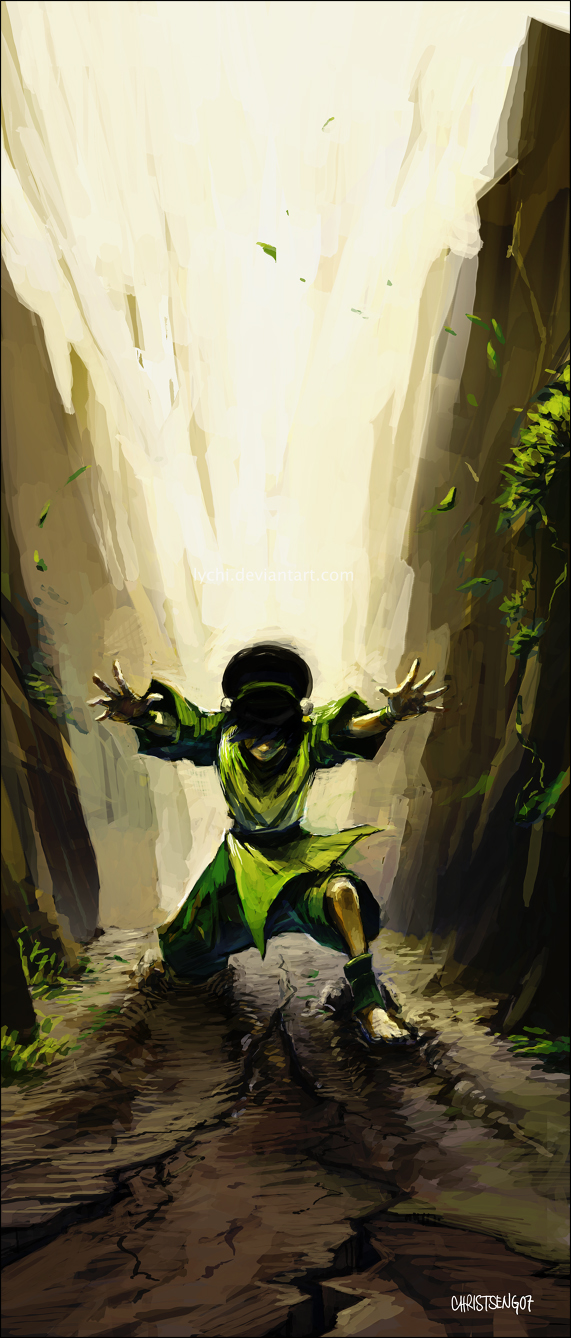 Because Toph is badass!
And I needed to CG. First time in a week since I last sat down with the intention to finish something. Too much sketching means I almost forget how to paint. And here's the result
Inspired by ~
tobiee
, who is also badass!
This picture is so ridiculously amazing that I am honestly surprised that no one has written a critique yet.
Maybe because there are no flaws in this amazing piece of art.
Everything in this picture has been captured to near perfection, and personally I love Toph's pose.

The earth has been coloured so amazingly well that it looks like real mud, not only the earth, everything

The only one thing that I did notice was that the middle finger in Toph's left hand (our right) seems smaller than her index.
All in all This is an amazing piece of art. No doubts there

Keep up the awesome job

The Artist thought this was FAIR
100 out of 104 deviants thought this was fair.
this is a true masterpiece! the colors are great it's flawless and the shadows are amazing! you used the right browns and greens for the earth and i love how everything just falls together and her pose is amazing full action i also love how you made the ground look like real mud although it does seem like her middle finger on her right hand is slightly shorter then her index finger but that barely noticeable i think you did a really great job keep up the good work and i wish you the best of luck with all your other artworks
The Artist thought this was FAIR
40 out of 42 deviants thought this was fair.