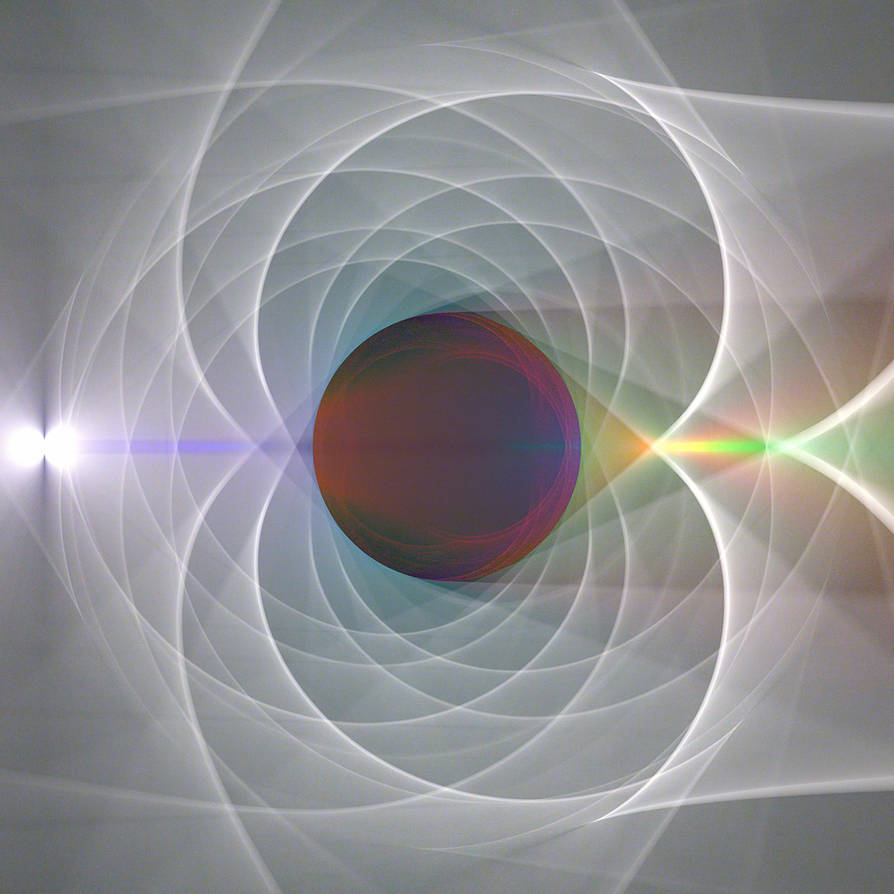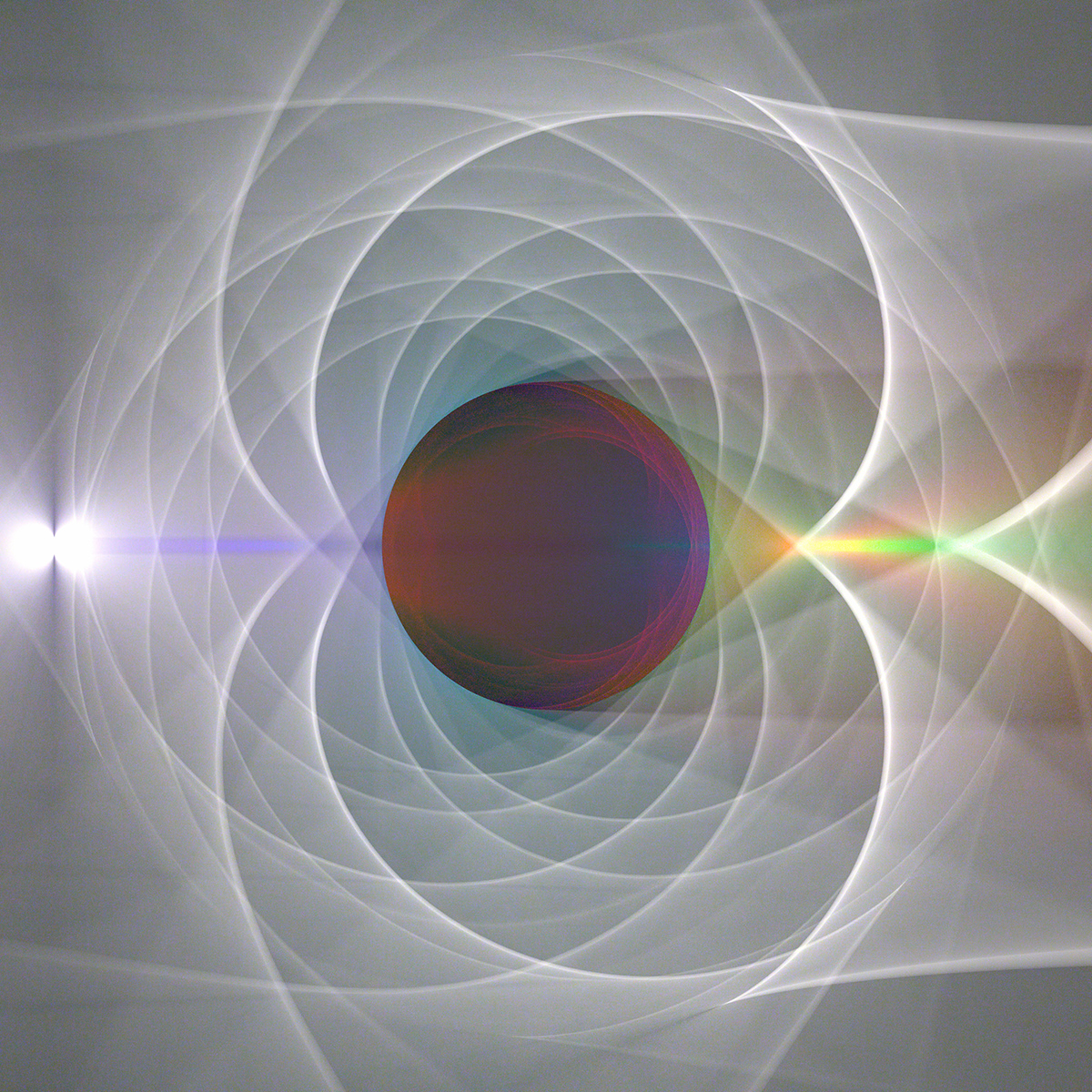 Watch
i recently implemented refraction (for the first time), and in making the index of refraction vary with wavelength i decided to hack a bit. normally the index of refraction decreases with wavelength, so of course i made it increase

this was producing really interesting caustics already, so i put the scene inside a big reflecting ring, which is what causes the nice "dream catcher" like crossing of caustics.

I love this so much. I think you've moved on to fractal stuff now, and I love that as well, but I wish the program you used to make this was available to buy! I would do anything to be able to play around with the settings of a ray tracing program that allowed you to alter the details of the behavior of light.
Reply

that's very interesting to hear because I've had just such a program in mind for some time now! during my week of holiday (just finished) I worked on it some more, got it running on the GPU...
obviously a lot more work is needed to make it into a fun application, but I'll get there

Reply

Hahahah, that's great! I can't wait until you finish it. I hope you post about the progress you make, so I can stay abreast of developments and can buy it as soon as it comes out. If I'm not completely destitute as a student, of course. Then I'll have to not eat for a few days for the money

Reply

this is amazing, such an excellent idea. Could you apply this effect on any model? I would be more than happy to send some of my models over just to see what they'd look like illuminated with hacked light.
Reply

yeah, i have some scrap images (not on da though) where i've applied the technique to 3d model - the image here is done with my 2d ray tracer.
i've given notice to resign from my current job so i can work on 3d rendering tech again, fulltime and for reals, so i will be begging for good test data before too long

please feel free to send through anything you like (you'll receive full credit of course!)
Reply

Excellent! I've tried playing around with volumetric caustics and refraction but I'm presuming C4D's renderer is not really the best for it since I always give up after waiting for the first preview render..
I added you on google talk,I'll send an obj file to that address when I pick a nice one out!
Reply

its very neat, which program did you use for it ?

Reply

thanks, everything in my gallery is made with my own programs (from scratch, longtime hobby...)
Reply

I feel strange attraction. Like a moth to a flame.

Reply

Woh, VERY nice! I love colour games

Reply

i see you're having fun, mate

that. is. cool!
Reply