I'm opening commissions for OCs singles/couples!
Human - Anthro - Feral
I accept LGBTQ+ characters/pairings
General information


- Commission me through notes only!
- Full payment will be requested after the commission is accepted.
- Payment in Euro or USD via PayPal. Work will be started upon receiving payment.
- When work has been started the commission is non-refundable.
- Please provide a good quality reference(s) and/or detailed description.
- Commissioned pieces will be submitted via Notes and to my social media.
- You are not allowed to remove my signature/watermark.
- Commission for personal use only. Please always credit me.
What I won't draw:


- NSFW, too explicit content, abuse etc.
- Heavy emotionally depressing topics (ok if not the focal point)
- Fan Art
* Pricing might vary depending on the complexity of the piece. *
Prices are subject to change.
Fees included in USD pricing.

NB: "Default" is what I will usually do if no requests are made.
"Purpur" - Human - Anthros

Monochrome sketch - default: pink /purple/blue, light texture, colour/transparent bg



"Purpur+" - Human - Anthro

Cloudy flats sketch - !! colours are subject to change to fit the aesthetic !!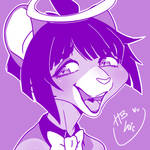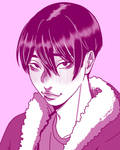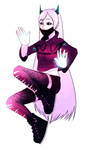 Icon/Bust: 12€/15$|

Halfbody

: 18€/22$ | Fullbody: 25€/30$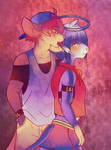 Purpur+: +5€/7$
"Paro" - Human - Anthro

Cute style - cell shading - default: standing, colour bg
"Burro" - Feral

Standing feral - default: cell shading, transparent bg
"Sunburst" - Human - Anthro

Strong light source - soft shading - default: warm light source, simple bg

Headshot: 40€/48$ | Bust: 45€/55$ | Halfbody: 55€/65$
"Roseum" - Human - Anthros- Feral

Painting style - semi realistic style - default rendering level: a bit messy, simple bg
!! pricing might vary on the level of rendering !!
Headshot: 50€/60$ | Bust: 60€/73$ | Halfbody: 75€/90$ | Fullbody: 90€/110$
Complex background: from +50€/60$ to +100€/115$







Form:

Please delete the brackets when filling.




Type of commission: (ex: Sunburst h

alfbody

)

Request: (pose, background suggestions, if "none" I'll stick to "default")

Character reference: (+ please indicate age group)

Personality: (in a few words/lines)

Other:

Thank you for taking interest!