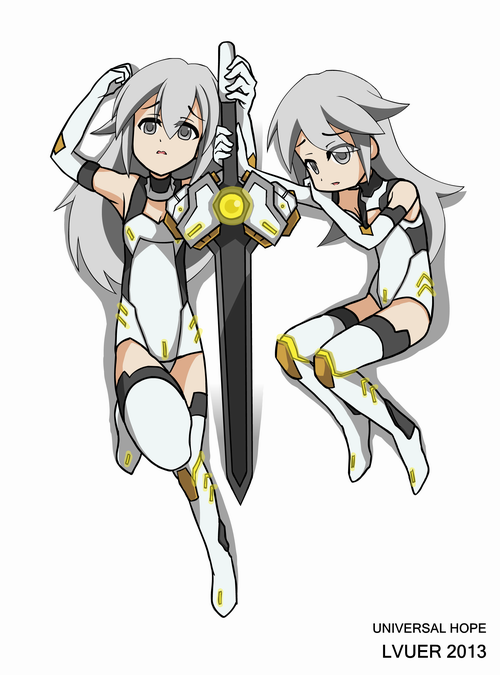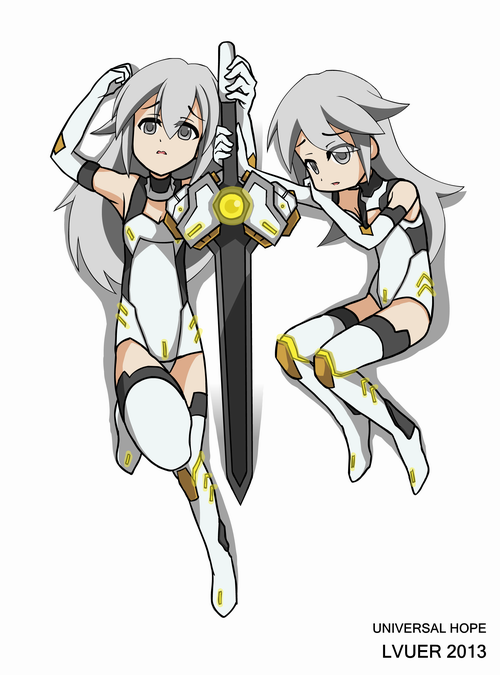 Watch
A work in progress (WiP) of a visual novel which I collaborated with several people at LSF (Lemmasoft Forum). She is Phi, the main protagonist of Universal Hope.

As you can see, the UH character design is heavily inspired by Neptunia, Djibril, and Rockman Zero (you can't see the Rockman Zero part from her though).

I draw it as a comparison of two different style. So which one do you prefer; the left one or right one?

Yay~
Yeah, I can't see much difference between those two parts, but something tells me that the left one is looking a little bit older than another. Honestly, I prefer right style (but she looks like 10 years old!).
Anyway, the left girl has a more interesting pose.
Reply

Ping Pong! Yep, the right one has more loli feel to it. It's not strange if you feel if her is 10 years old since I drew her to be 14 years old. While the left one should be 16-17 years old.
Reply

i don't really see any difference. either way, both are them are cute
Reply