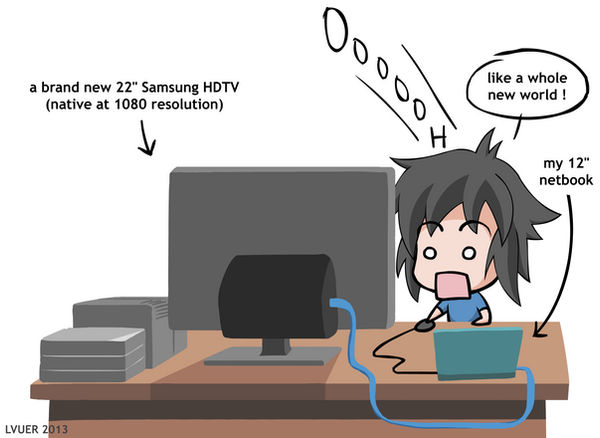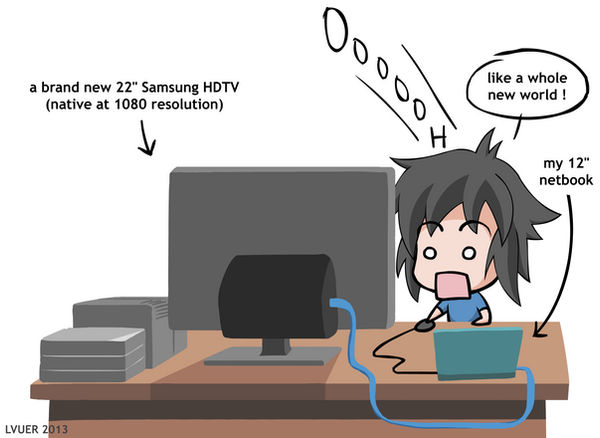 Just buy a new HDTV. It's a fricking 22 INCH! So much different compared to my tiny 12" netbook monitor. That's why I usually draw in my older (I mean REALLY old) 15" notebook. But working in two different laptop is such a hassle and my old notebook only have 512 MB RAM (shared with video card) though it have a somewhat strong P4 processor.

In other word, YAY! Now I finally can have a decent sized monitor. I hooked it with my netbook with a HDMI cable. Too bad it doesn't have DVI port since my old notebook doesn't have HDMI (there's no HDMI 11 years ago).

Since it's a new working environment, I have a bit difficulty in drawing, so I'm drawing a bit slower for now.