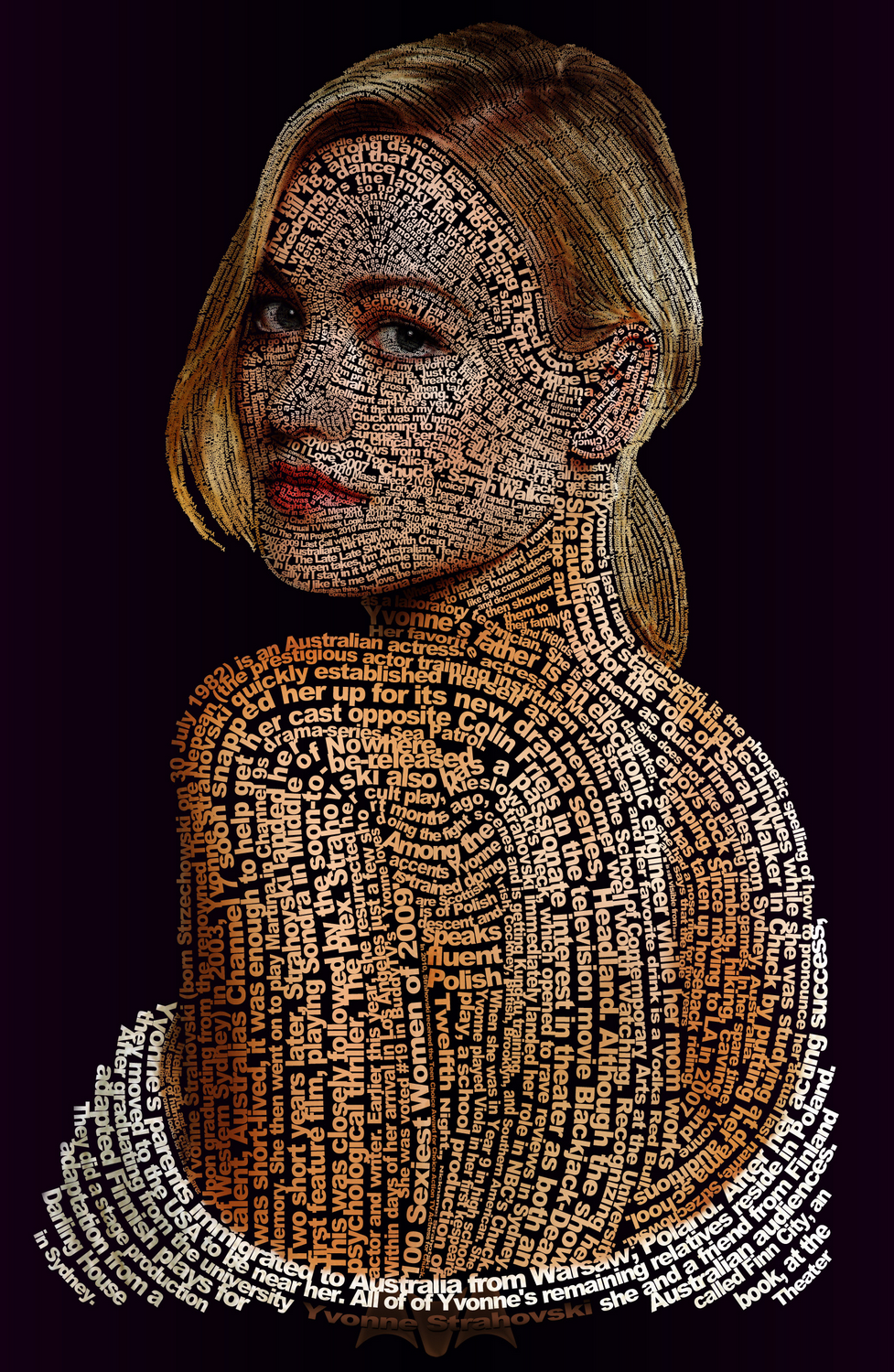 / TYPOGRAPHY PORTRAIT TUTORIAL
[link]
/
Finally! Well, when I finished Scarlett, I told myself not to do typo-portrait anymore. But I just couldn't resist

But I used other techniques, less text layers and I didn't pick up every color and colored every single word like I did last time. Now I did it through mask of base photo layer.
Anyway I like it and hope some of you guys will like it too

7 hours of intensive work (in PS).
380 Layers (only, yep it was 'quick')
I used text from IMDB (something from wikipedia) this way:
Hair - (her real name) Yvonne Strzechowski
Lips - some trivia, what she likes
Face - personal quotes
Chin - her movies, with names she had there
Eyes - Yvonne Strahovski
Back & clothes - trivia, bio
Nothing but her name (used on hair and eyes) is used more'n once.
----MY OTHER TYPOGRAPHY PORTRAITS ---
~~~~ Scarlett Johansson:
[link]
~~~~
~~~~ Cylon Centurion:
[link]
~~~~
~~~~ Dexter:
[link]
~~~~
~~~~ Aaron:
[link]
~~~~
~~~~ Watch:
[link]
~~~~