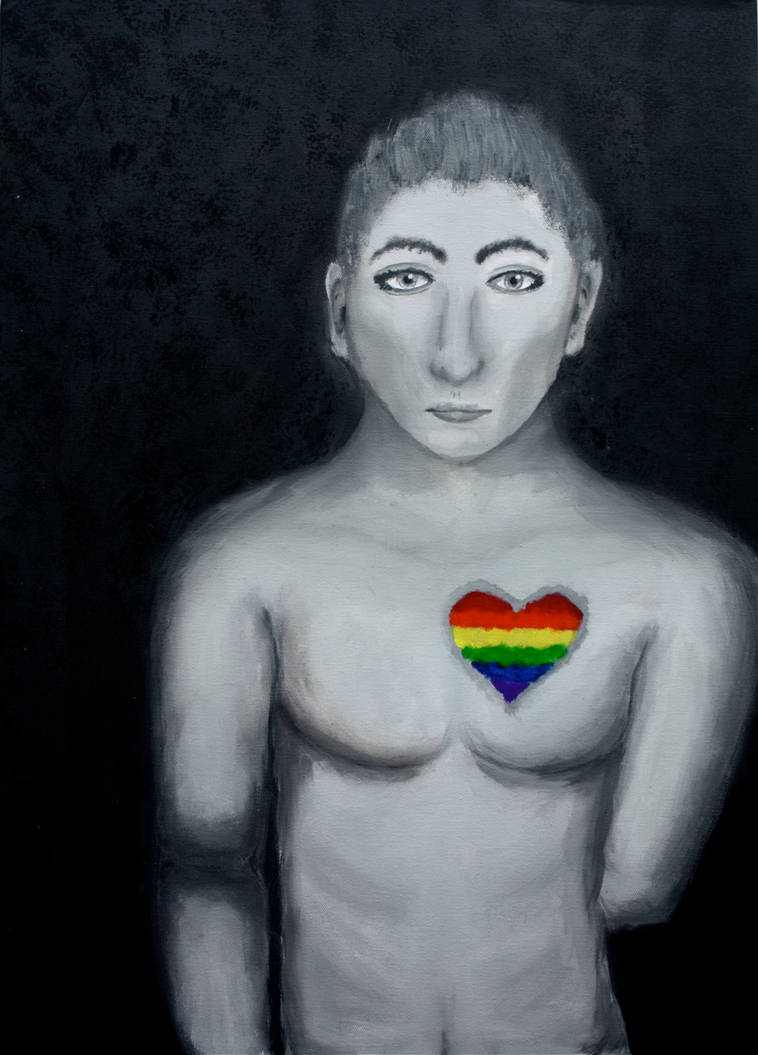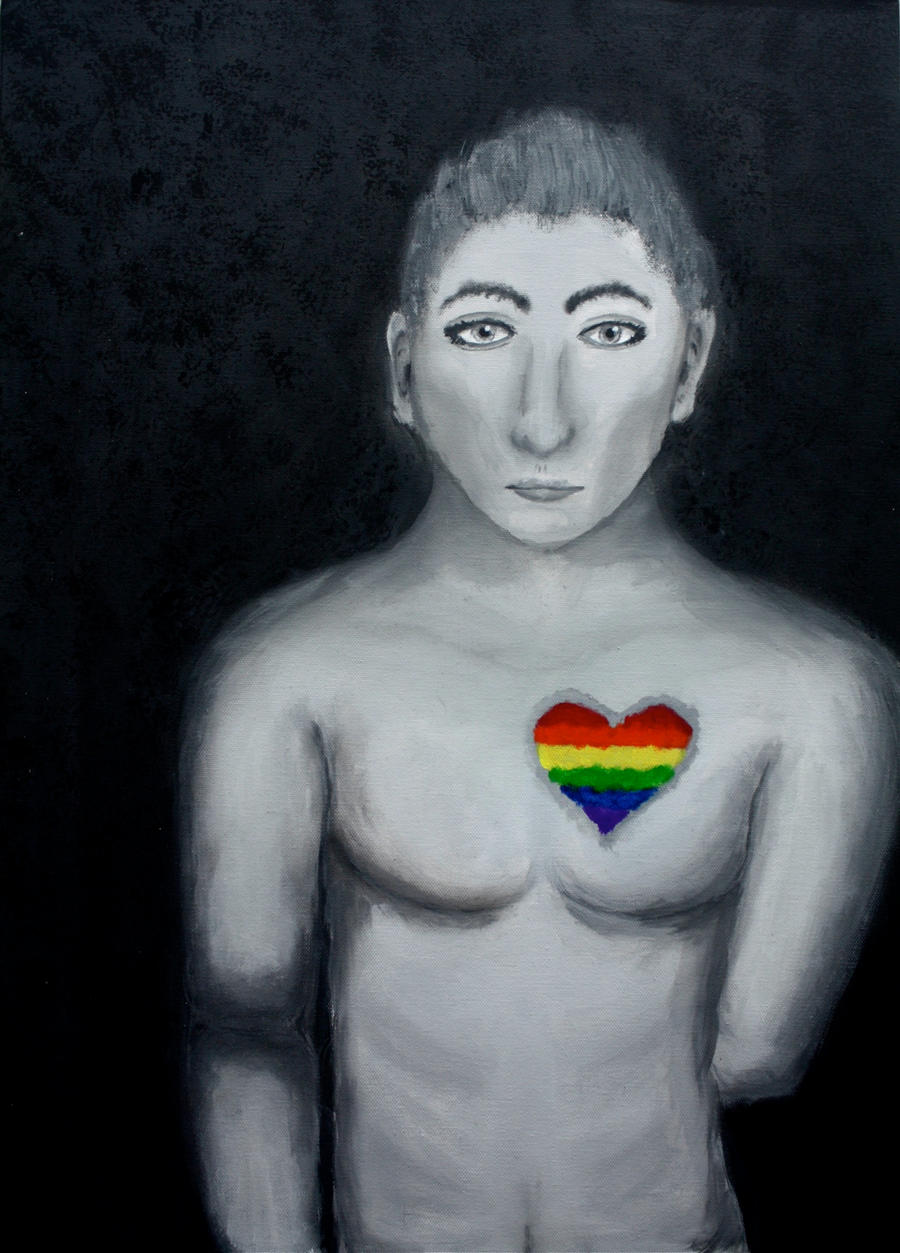 Watch
As the wise words of a woman, named Lady Gaga, say:
"No matter gay, straight or bi, lesbian, transgendered life - I'm on the right track baby. I was born to survive!"
I like it. Even though the proportions aren't right and somehow he's not the beauty of the year.
I like it.
~ my first try on painting: Acrylics on canvas 40x60 cm (?, not sure xD)


Sehr starkes Bild, und auch noch dein erstes mit Acrylfarbe!
Tolle Idee, aber auch tolle Ausführung, das bunte Herz ist ein toller Kontrast zu dem farblosen, dunklen Hintergrund, und ebenso auch eine schöne und wahre Aussage.
Und so schlecht ist die Anatomie auch gar nicht, zumindest, wenn ich da so an meine Anatomie Fehltritte in dem Alter denke

Reply

Dankeschööön

Obwohl ich sagen muss, dass es sich mit Acrylfarbe nicht so besonders gut malt, solange man flüssige Übergänge zwischen einzelnen Farbtönen zustande bringen möchte.

Reply

Ja ich weiß, das geht mit Ölfarbe viel besser... bei Acrylfarbe muss man immer so schnell sein

Reply

Jetzt macht die Frau auch in Acryl... *staun*

Für deinen ersten Versuch gar nicht schlecht. Und dein buntes Herz (ich maaag bunte, lebensfrohe Menschen-Typen

) passt universell auf jeden von uns. Jeder muss sich und sein wahres Selbst nur erst entdecken, sei es wie du (oder Gaga) erwähnt hast, oder in jedweder Auslebung von Kreativität...
I like it, too!!!


Reply

this is awesome! great message

Reply

Tolles Thema, stark umgesetzt. Hast Recht mit Acryl, was meinste, warum ich so schnell auf Öl umgestiegen bin...Ich kauf dir mal wasserverdünnbare Ölfarben, da kannste dann experimentieren. Ich find´s übrigens gut, daß du nicht auf meine Einwände hörst (siehe Herz) sondern dein Ding so durchziehts, wie du es für richtig hältst. Weiter so !
Reply

Danke Mama, das wäre lieb (;

Wäre doch zu einfach, auf andere zu hören!

Und außerdem gefällt es mir so - und so bleibt's auch (;

Reply

Nicht schlecht... alle Achtung

Reply