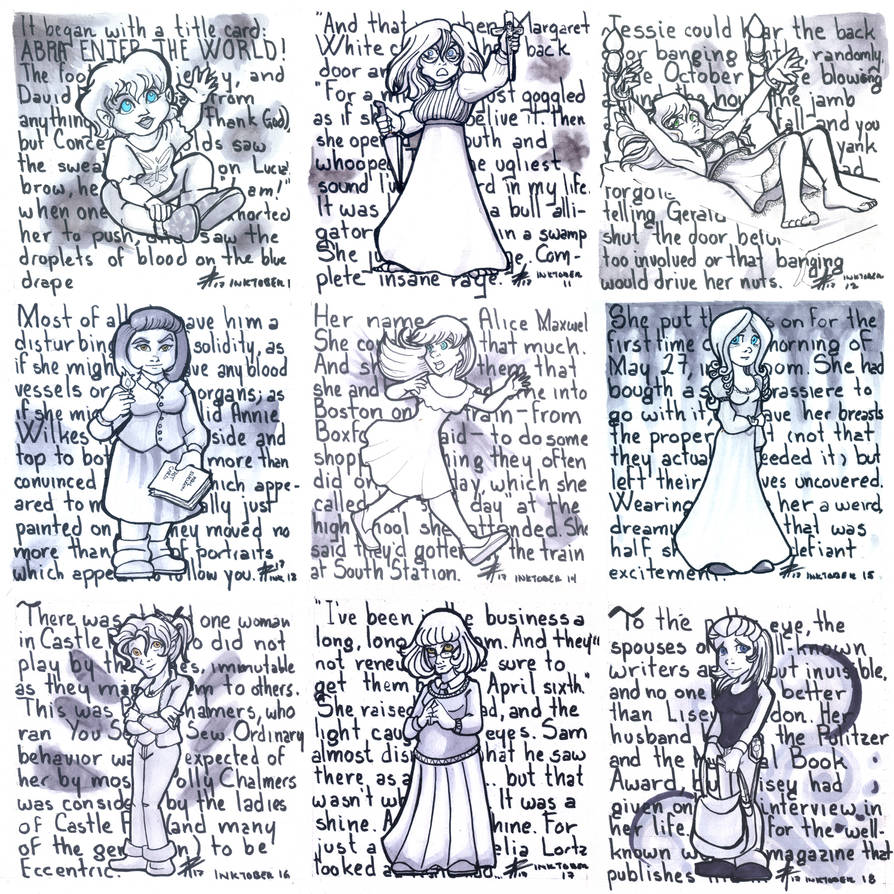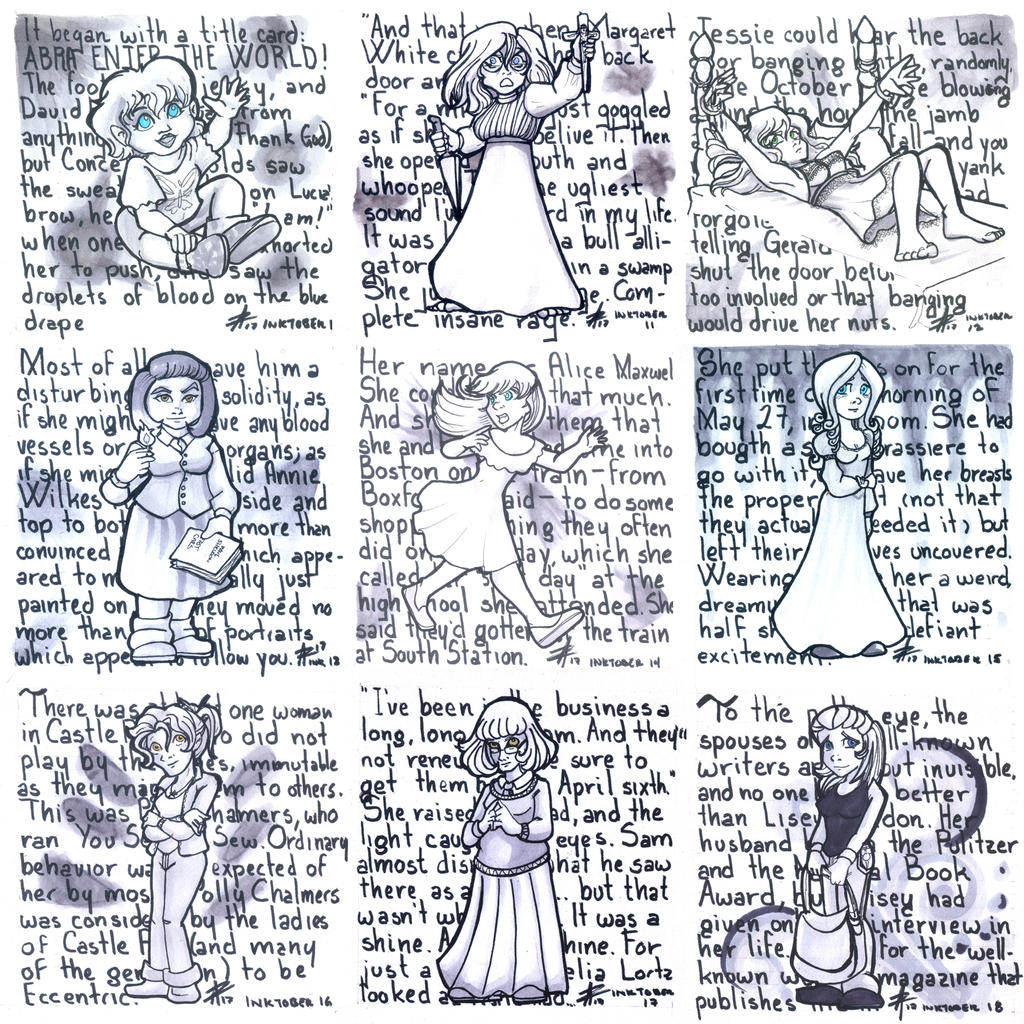 So this Inktober I decided to give tribute to Stephen King's great ladies. Both good and bad, both crazy and sane. And while I had to finish way into November, I had a lot of fun making them.

This is the second part of the set, from Oct. 10 to Oct 19 (You can see them individually at my site, Calicochimera.com)
I admit, from this set my personal favorite is Jessie, closely followed by Annie.
(Disclaimer: Dr. Sleep, Carrie, Gerald´s Game, Misery, Cell, Needful Things, The Library Policeman, and Lisey´s Story obviously belong to Stephen King, not to me)