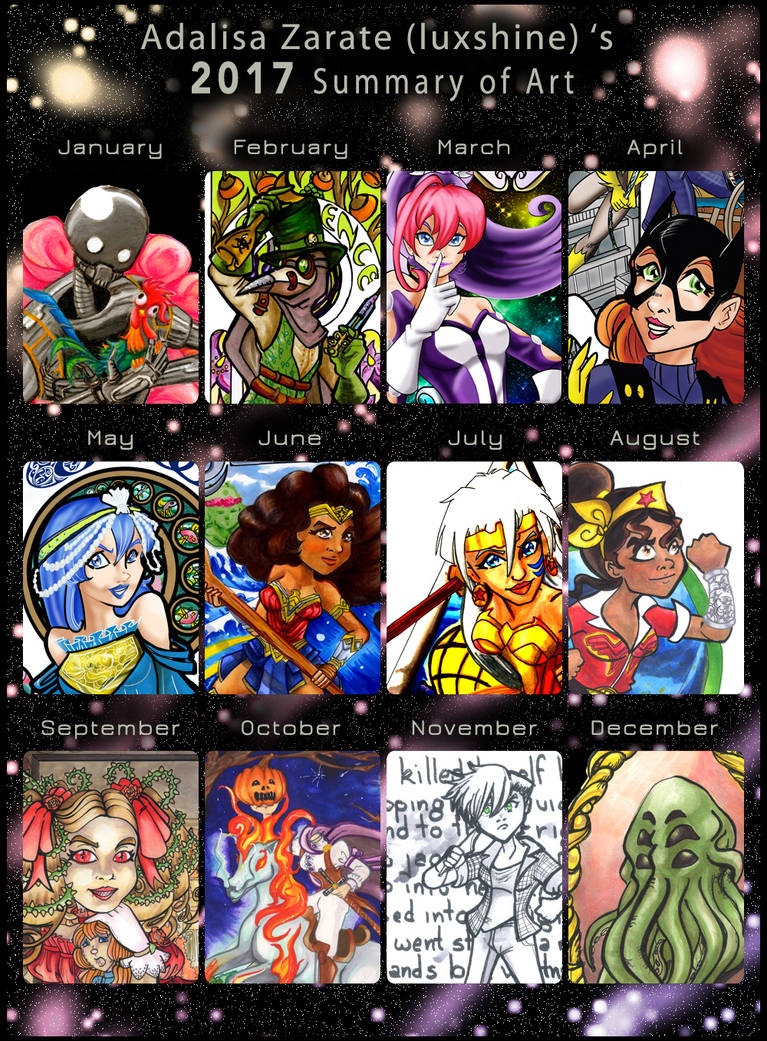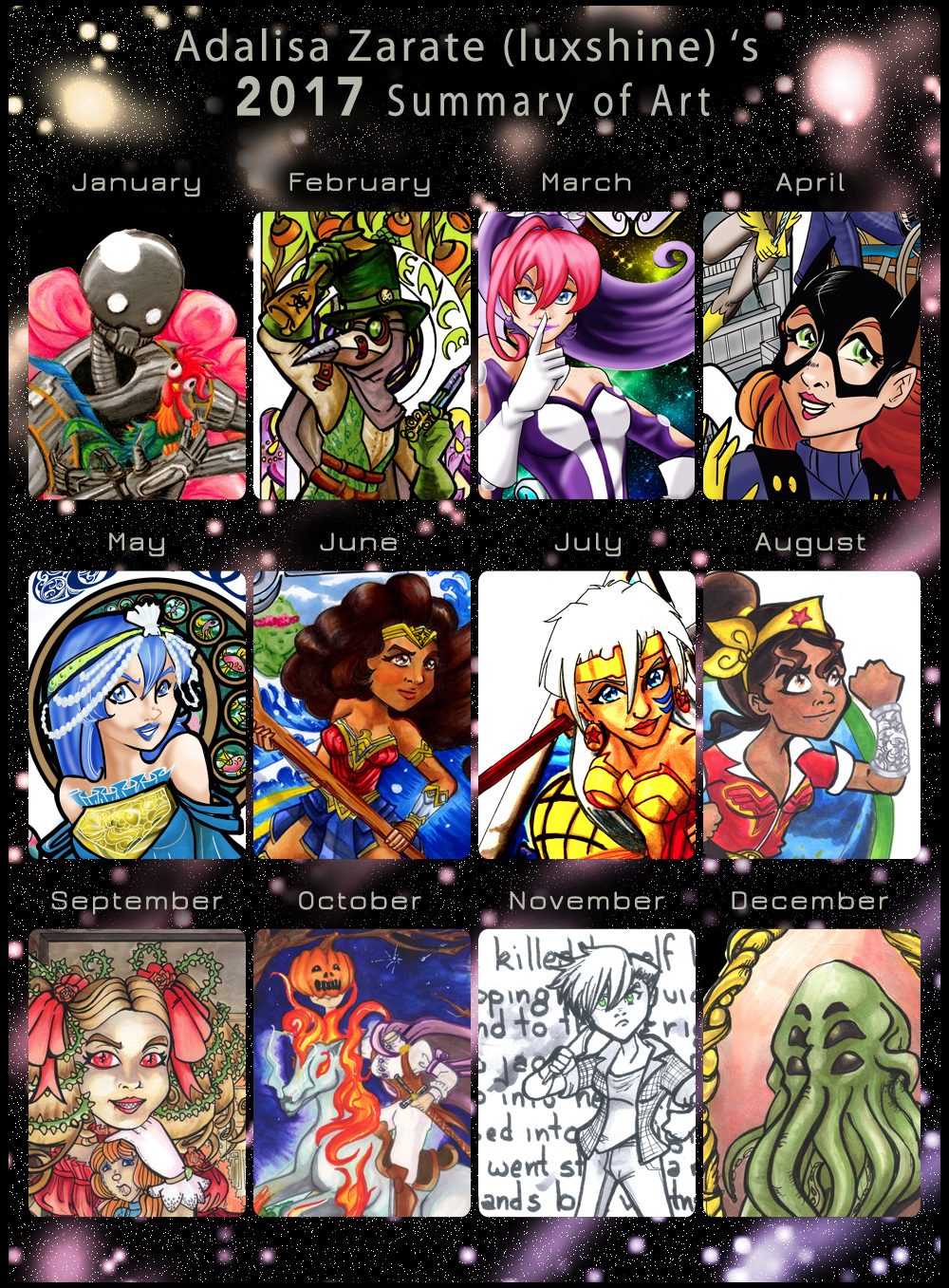 So.. this is the first year that I can actually make a summary of art because I did at least a piece every month. Sure, I didn't post ALL of them in Deviantart (I am right now only posting fanart in DA, everything else is at my page calicochimera.com or at my facebook page facebook.com/AdalisaZ or at my instagram, instagram.com/luxshinedraws) but I did a lot more art than I used to.

I guess I could post more original art here for 2018. But I know that next year, I want it to be hard for me to choose one image per month because I did a lot of art, not because I don't remember if I did said piece on what month.

I am using DustBunnyThumper's template for the meme, credit where credit is due.