................

................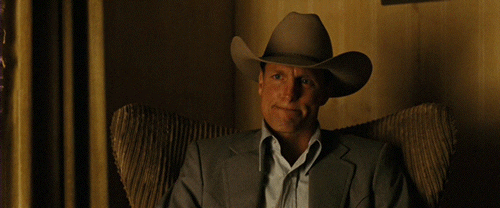 You can see from my gallery that I have bipolar tastes XD
I'm here only to share my art and appreciate other people's art, nothing else.
Anything that is not art-related is privacy and I'd be grateful if you respected that.
I mainly draw digitally, but sometimes I try with good old traditional art. I draw people as well as animals, especially fanart from the movies, comics, books and other stuff I love, and I also like to see well-known characters from different points of view. I generally draw villain, dark, grotesque, crazy, curvy characters, and cartoonish portraits.
As for my tools: I use Photoshop CC for backgrounds and light enhancement; for the lineart, color and shading I use Paint Tool SAI. Sometimes I enjoy some top resolution vector lining with Adobe Illustrator CC.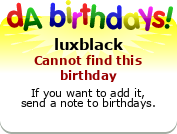 Da best of dA, in my opinion:
Clive Barker, guys!





































I'll add more as soon as I bump into other awesome pages.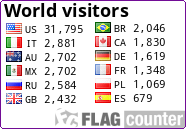 Favourite Visual Artist
Disney/Pixar/Dreamworks animators, Corrado Roi, Tim Burton, Anne Stokes, Clive Barker, Gustave Dorè, Alfred Kubin, Michelangelo, Caravaggio, Raffaello, Francisco Goya, Mark Ryden, Victoria Frances, and many more
Favourite Movies
Bram Stoker's Dracula, How To Train Your Dragon trilogy, The Crow, Sleepy Hollow, The Matrix, V for Vendetta, The Lion King, horror & thriller classics, animated masterpieces, and many more. I'm a movie addict.
Favourite TV Shows
The Simpsons, Dreamworks Dragons, Futurama, old Disney toons, CSI New York, The Nanny, Happy Days, nature&animals documentaries, some old TV shows
Favourite Bands / Musical Artists
The best of Rock, Blues, Heavy/Gothic/Symphonic Metal, Classical/Opera, Movie scores
Favourite Books
Too many... Let's just say I adore Horror, Crime, Postcolonial and Migration literature
Favourite Writers
Stephen King, Tiziano Sclavi, Thomas Harris, and many others (mostly those who write in the above mentioned genres)
Tools of the Trade
Paint Tool SAI, Adobe Photoshop CC, Adobe Illustrator CC, Wacom Bamboo tablet, 8B lead pencils, pens
Other Interests
Literature, Translation, English, Makeup