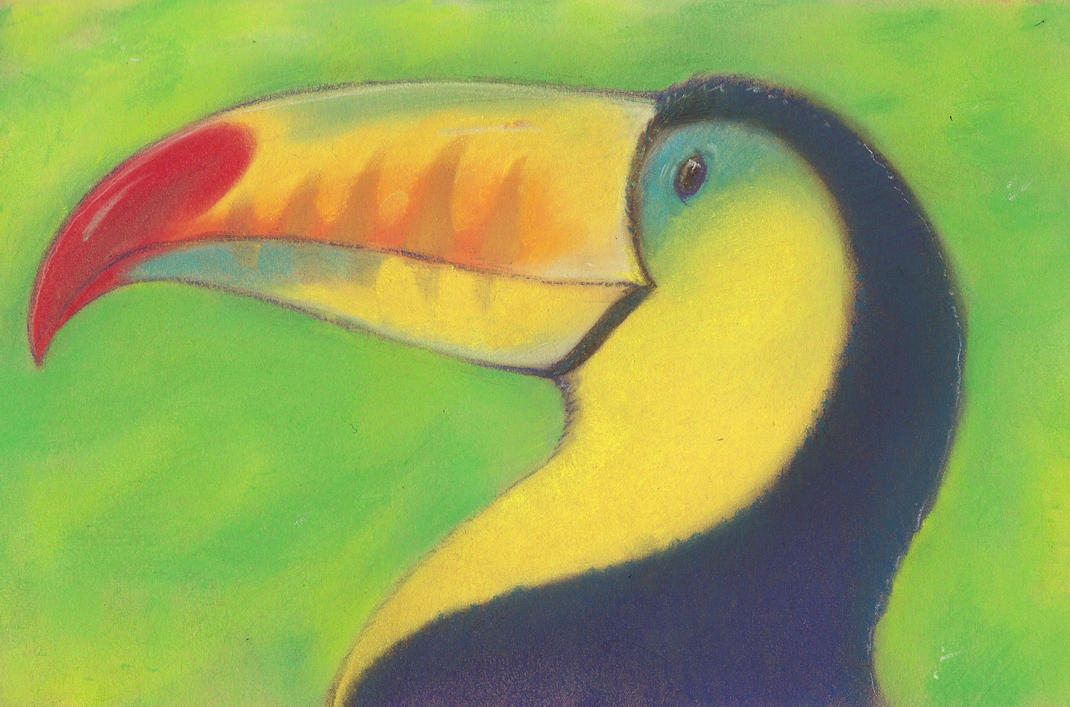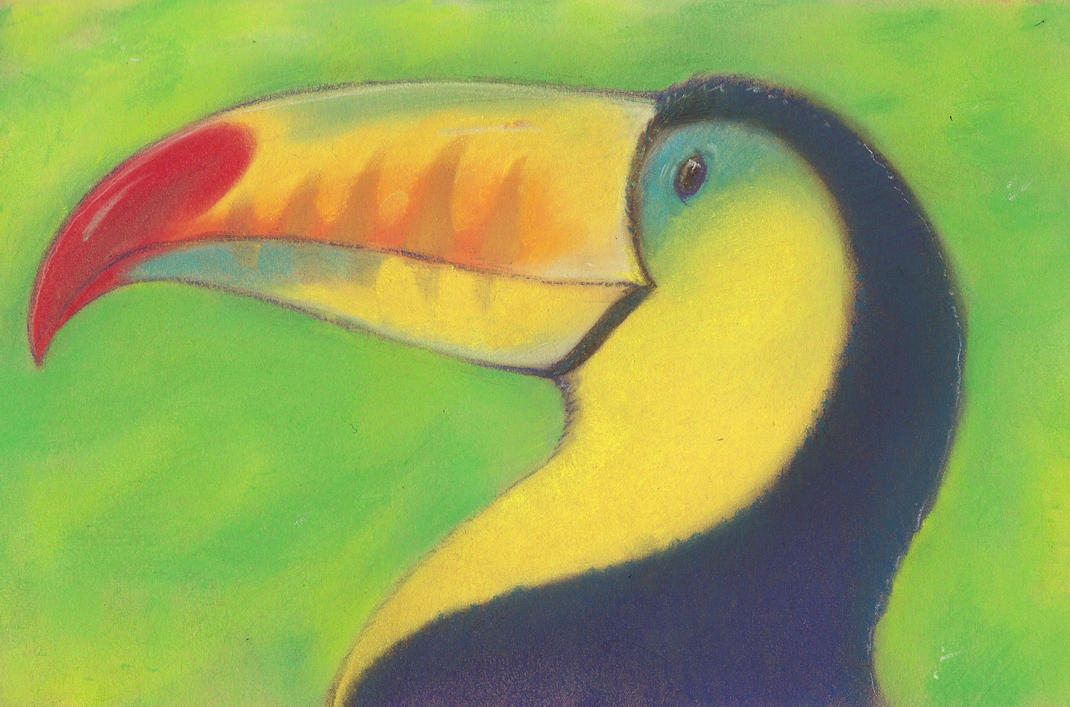 brightly colored toucan. dunno. been on a toucan kick for the last couple weeks...this isn't great by any means. its kind of awful...but fun to mess with on that brown paper. it HATES pastel.
i'll move it to scraps a little later.

sjdjsdbyukdfsd657jdfjd seeing 300 tonight!

also, as of right now i'm at about 99,995 pageviews and i want to send out a huge thank you to all of you for visiting, commenting, favoriting, and best of all, sharing your own work!