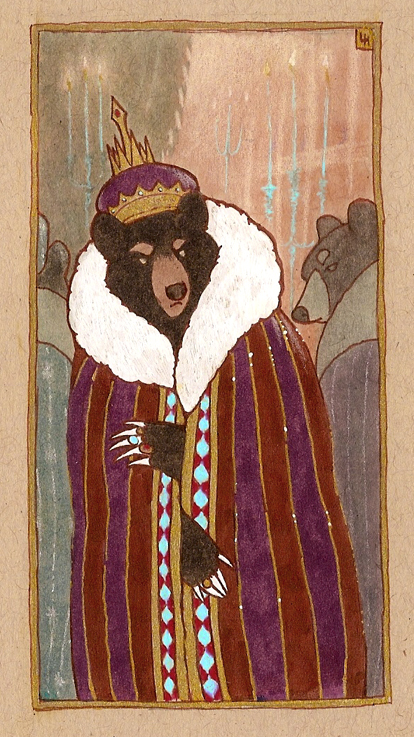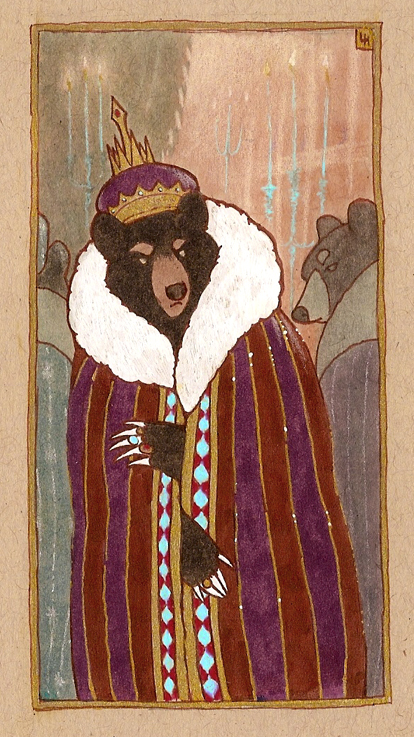 oh my god guys READ THE DESCRIPTIONS. its not iofur from the golden compass.

it is, however, the same basic concept, a bear king. wooo.

this thing has been sitting in my sketchbook for ages...because i didn't want to put the gold in. finally did it in about three seconds.
i'm a lazy ass.

between reading the 'bears famous invasion of sicily' and seeing the new long trailer for 'the golden compass'...bear kings everywhere! they're such a tempting subject :]

edit: SOLD.