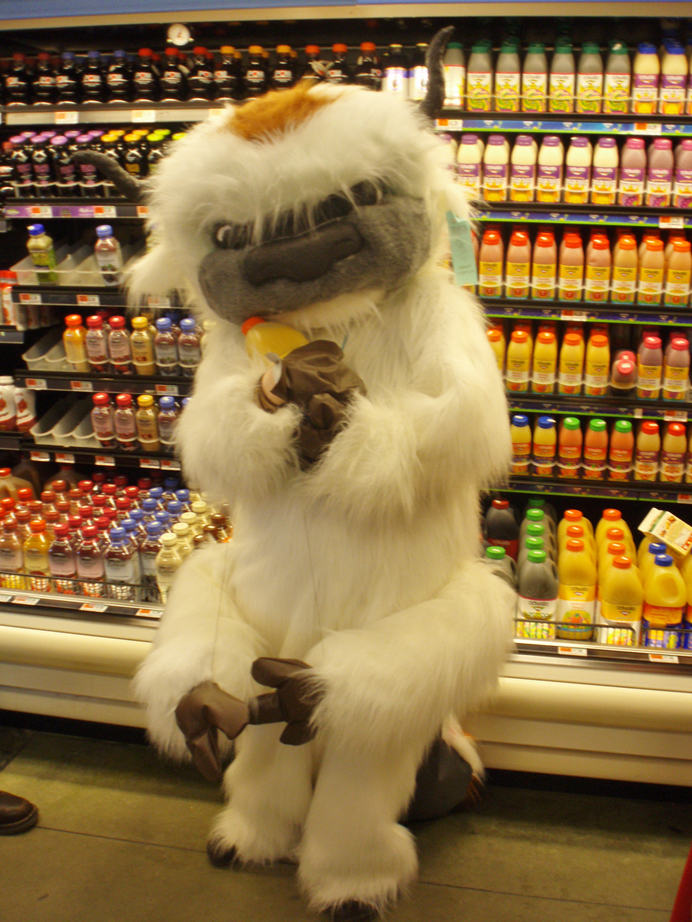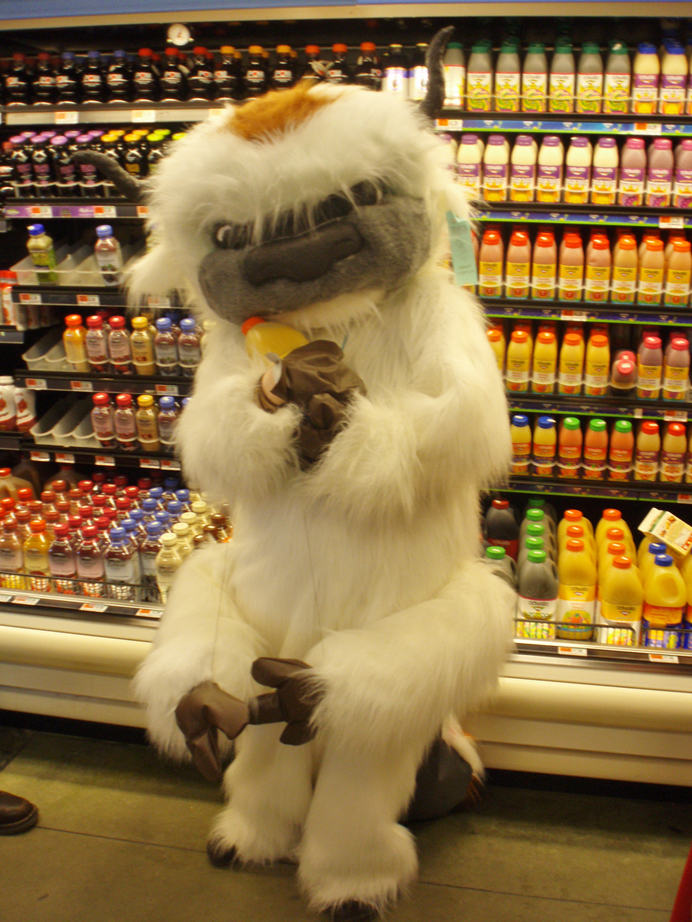 so this was my weekend at anime boston. freaking APPA. drinking mango tango at shaw's.
i had a blast.
[I DID NOT MAKE THE COSTUME. it was made by the lovely fire-nation toph accompanying me/~
Kayoska
/the coolest lady around. and worn by my fat ass which kinda worked out for the costume...]
OH: it was madame ~
booboobunnygirl
who danced up a storm at the saturday night dance as appa.