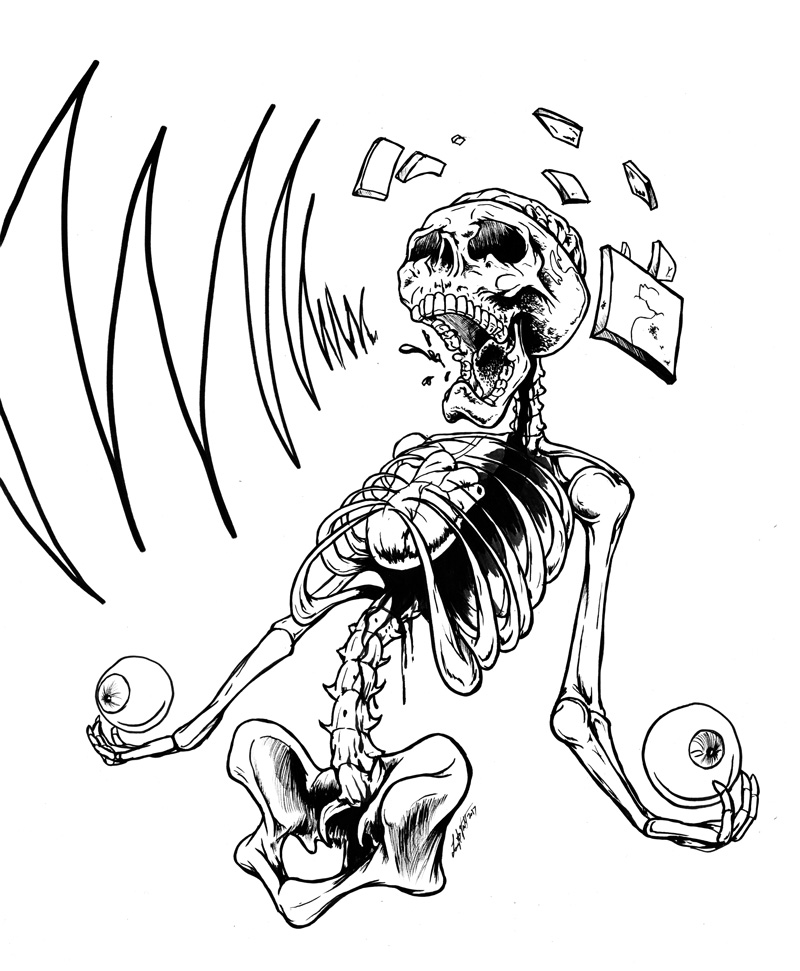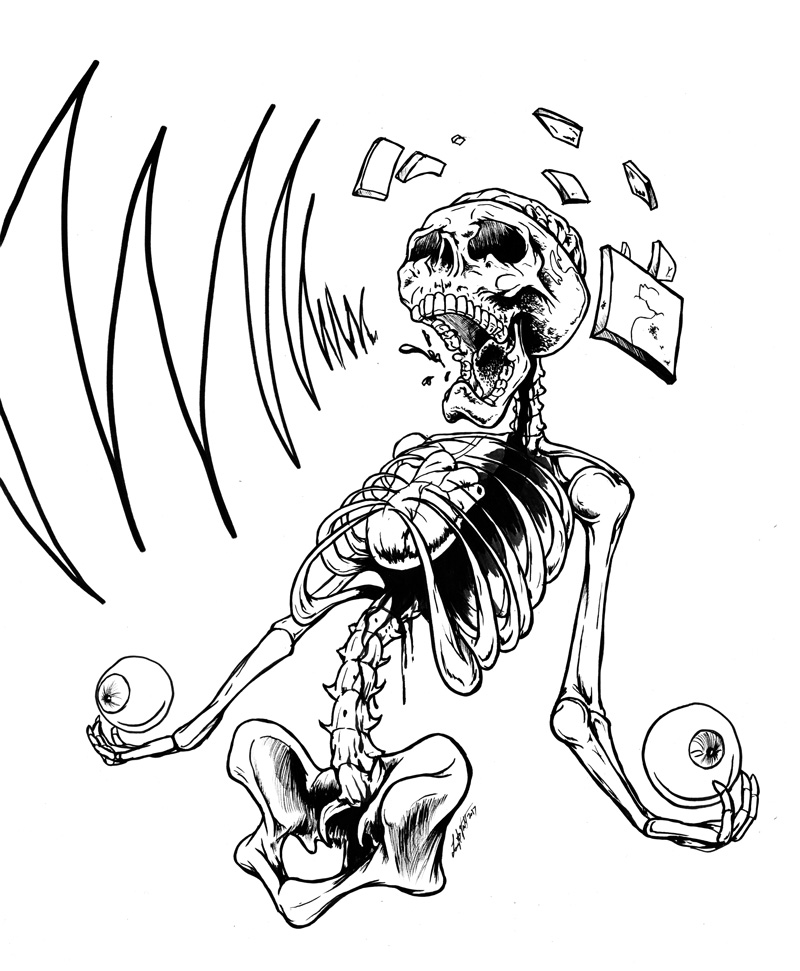 Watch
I'm really proud of this one. I rarely draw how I feel and over the last 3 days I worked on this. It's an expression of my anxiety, stress, and even periodic depression from it all.
But I feel really happy to have done this! I did a ton of brush work, some minor pen with, and experimented with new ways of doing and showing things.

Whoa, your brush control is immaculate, dude!

I especially like how you managed to give the bony skull such a human, anguished expression.
Reply

Thank you!

I wish I could say it's a "brush" brush, but really its just a brush pen. That said, its still insanely difficult to work with and it took a ton of time and effort to learn how to control it without getting nothing but bold lines.

The skull was something else. I decided to make sure to not take it too seriously and instead focus on showing emotion. The hardest part was keeping it fairly realistic without getting "cartoony".
Reply

Oh dude, I'm brush-penning it myself at the moment, so I know where you're coming from with how difficult the medium can still be to control. So yeah, I gotta take my hat off to you. Those are some crisp damn lines.
Reply