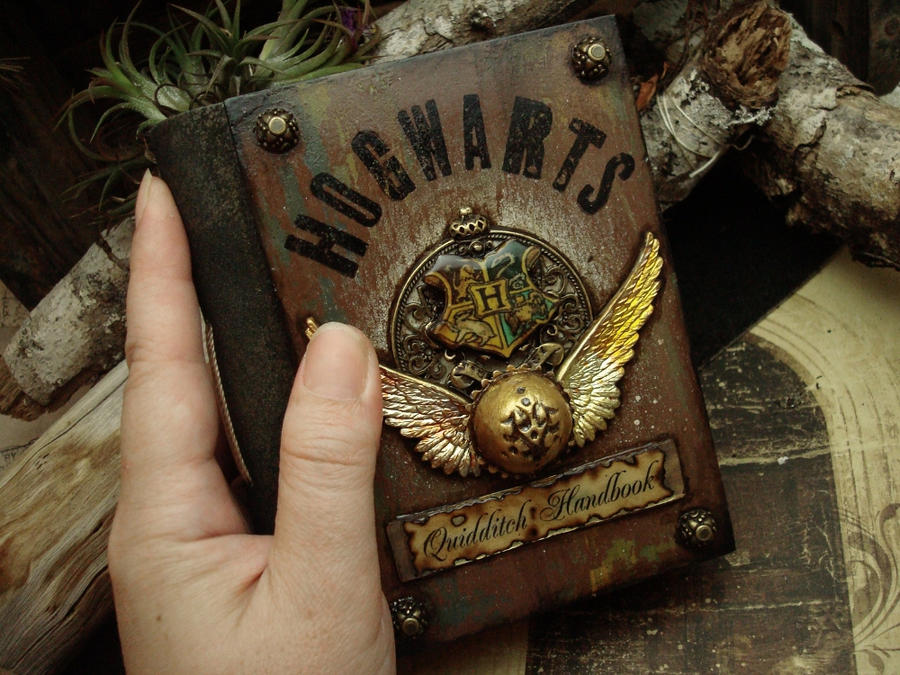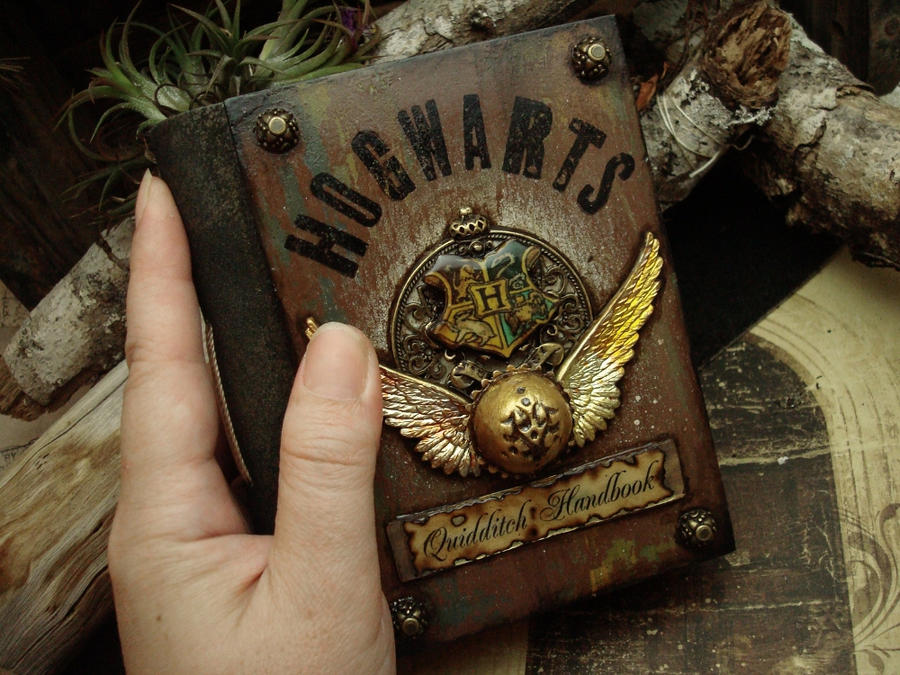 I would like to believe that this could have been one of the first versions of a Hogwarts' student's Quidditch Handbook. Perhaps it might have belonged to Harry's great grandfather, assuming that he was a wizard too AND played Quidditch

or perhaps ... Dumbledore's? what position do you think Dumbledore would have played in?
This little handbook should in fact be sitting in the Restricted Section of the Hogwarts Library now ... but with a little swish and click, it could be yours

This is a mixed media handbound journal. The artwork on the front cover combines paint, ink, mixed metal components, a Hogwarts badge, paper and clay. The page marker is made up of a brass chain and ends with cute metal beads. The artwork is then aged and distressed. The covers are finished with several coats of varnish to protect the artwork.
Size : 4.25 x 5 inches Covers, 3.75 x 4.75 inches Inside
Pages : Brown Craft 120g paper, 224 pages counted both sides
Covers : Mdf
Spine : Leather, medium-soft
Thread : Beige Nylon
Style : Single Long Stitch
* this journal is Palm Size (see image) and comes with a sturdy kraft box
find this in
[link]