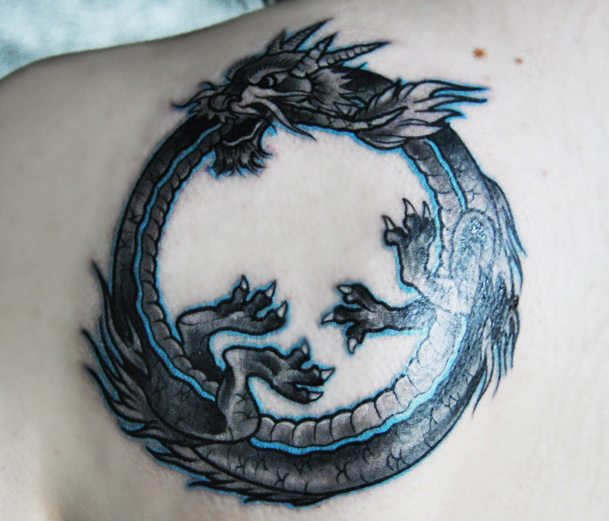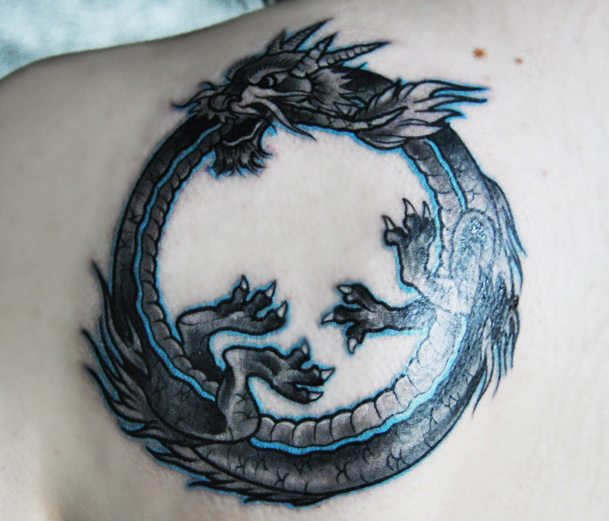 Watch
I got my very first tattoo yesterday.

Reply

Reply

Does it have any special meaning? I know that Uroboros means eternal life and rebirth, similar to phoenixes, but instead of a snake you used a Chinese style dragon
Reply

To me personally it has a lot of meaning behind it. To me Asian culture is a very important part of my life and I have great interest in it, hence the "Chinese/Japanese" dragon. Dragons also symbolize wisdom and strength which I feel I'll need in life.
The Uroboros is also a symbol for good and evil, much like yin and yang which is a part of all of us. We are all good and evil in some sense. Including the meaning of rebirth and eternal life to me it's also a symbol of how the world works in my eyes; when one thing ends another one begins, and that thought gives me strength when times are rough and I get the feeling that the whole world is about to collapse on me.

It has even more meanings to it than those, but I prefer not go into that much detail about all of them. : )
Reply

really awesome! great tattoo design. gratz

Reply

Good choice, this is awesome.
Reply