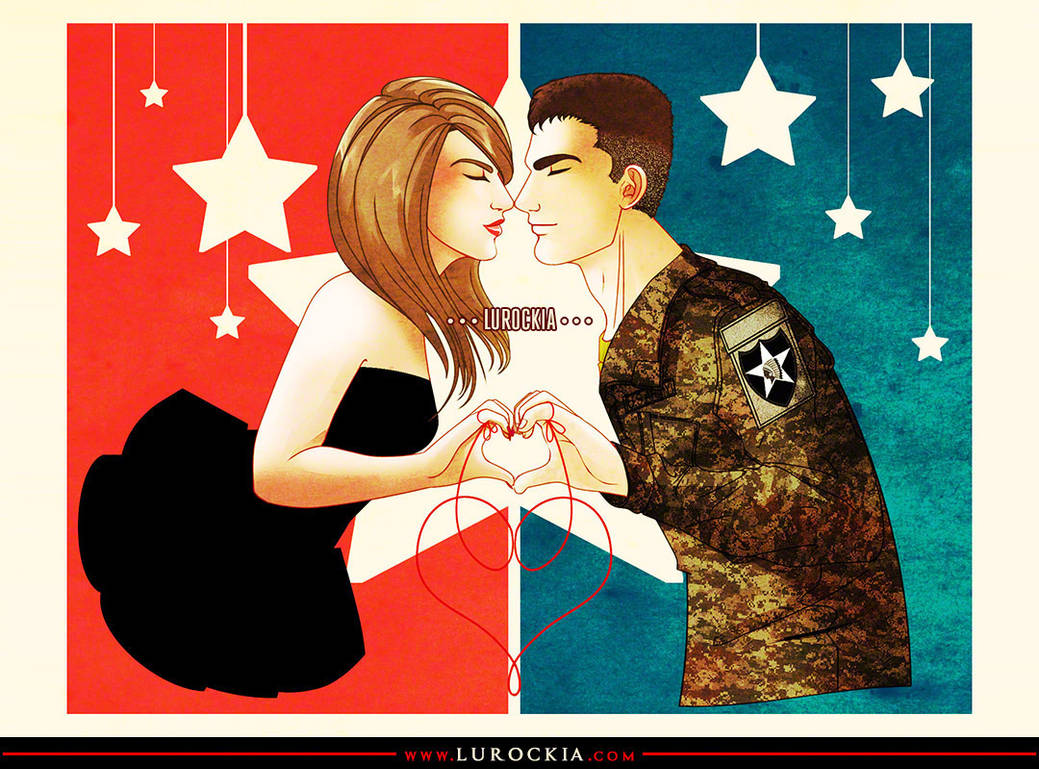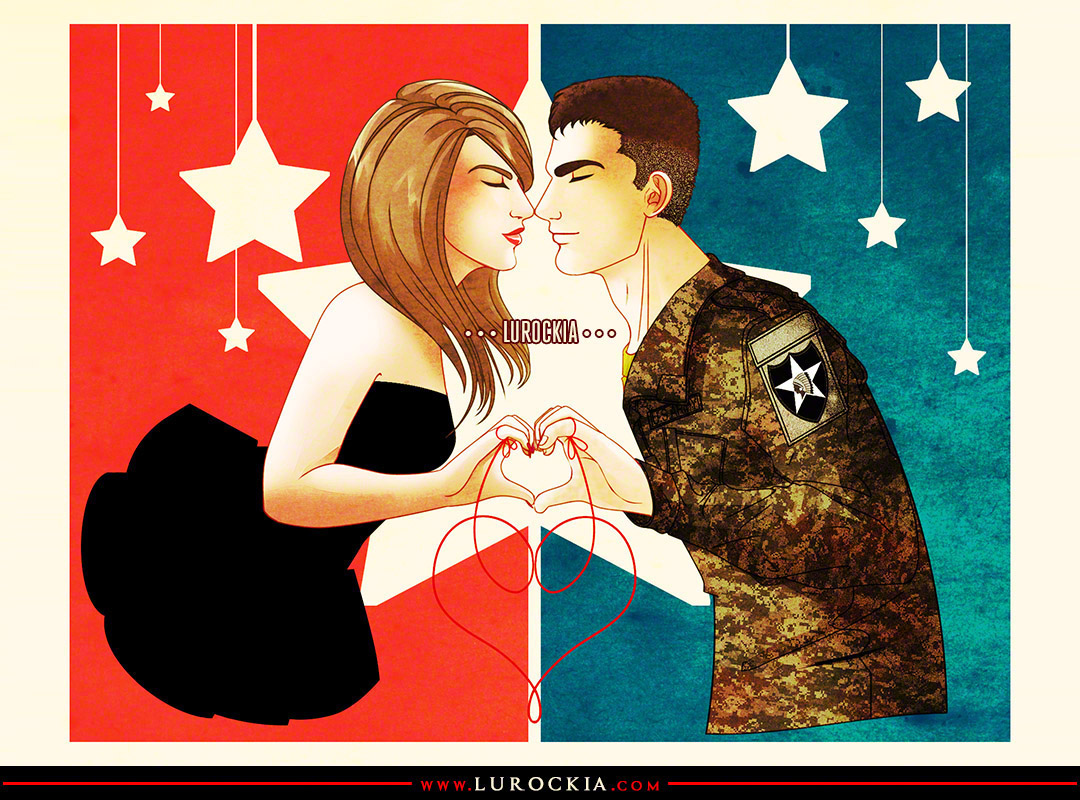 Watch

This was a Commission from

---
Thank you so much for being so patient with me! Here it is though, in all it's glory! It took me awhile to figure out what to do with the background but I think it worked out splendidly.
What's a better theme for soldiers than the good ol' Red, White, and Blue right?
Now to the Mr.
Libbyseay
.. I hope you like this when you return from your tour of duty. I know someone who is eagerly waiting for you to come home.

---
• Art & Coloring By Lurockia
• Libby & Travis Laman © Libbyseay
Tools Used : Paper, Pencil, Wacom Intuos4 Tablet & Adobe Photoshop CS5
Commission Terms • Gallery • Links Out
Facebook • Instagram • Pinterest • Tumblr • Twitter • RedBubble • Ko-Fi | Patreon

very cute!

♥
Reply

Reply

Reply

good thing I'm not a soldier!
Reply

Considering the content of the drawing, I'm just going to assume you don't want to be kissed.

Reply

or kissing you

hahaa you set yourself up
Reply

That's what you think.
For all you know I'm a big scruffy man with armpit stains just aching to be loved.
Reply

but you're a grandma from Hawaii!
Reply

Or so I would have you believe!
Maybe I just want you to think I'm an old lady lounging on an island beach with a martini in my hand.
Reply

I love this so much Tasha, it turned out absolutely perfect and exactly what I wanted, thank you so much :3
Reply

Reply

This is just wonderful! I love the colour scheme and the ribbon hearts, its just simply lovely!

Reply