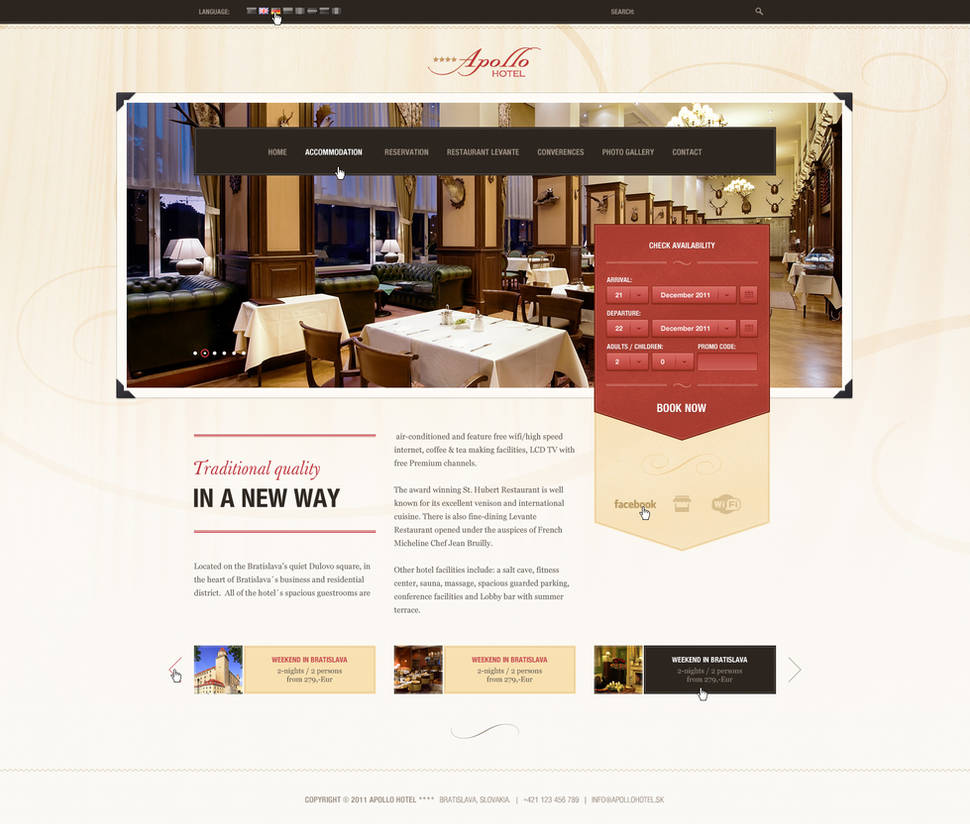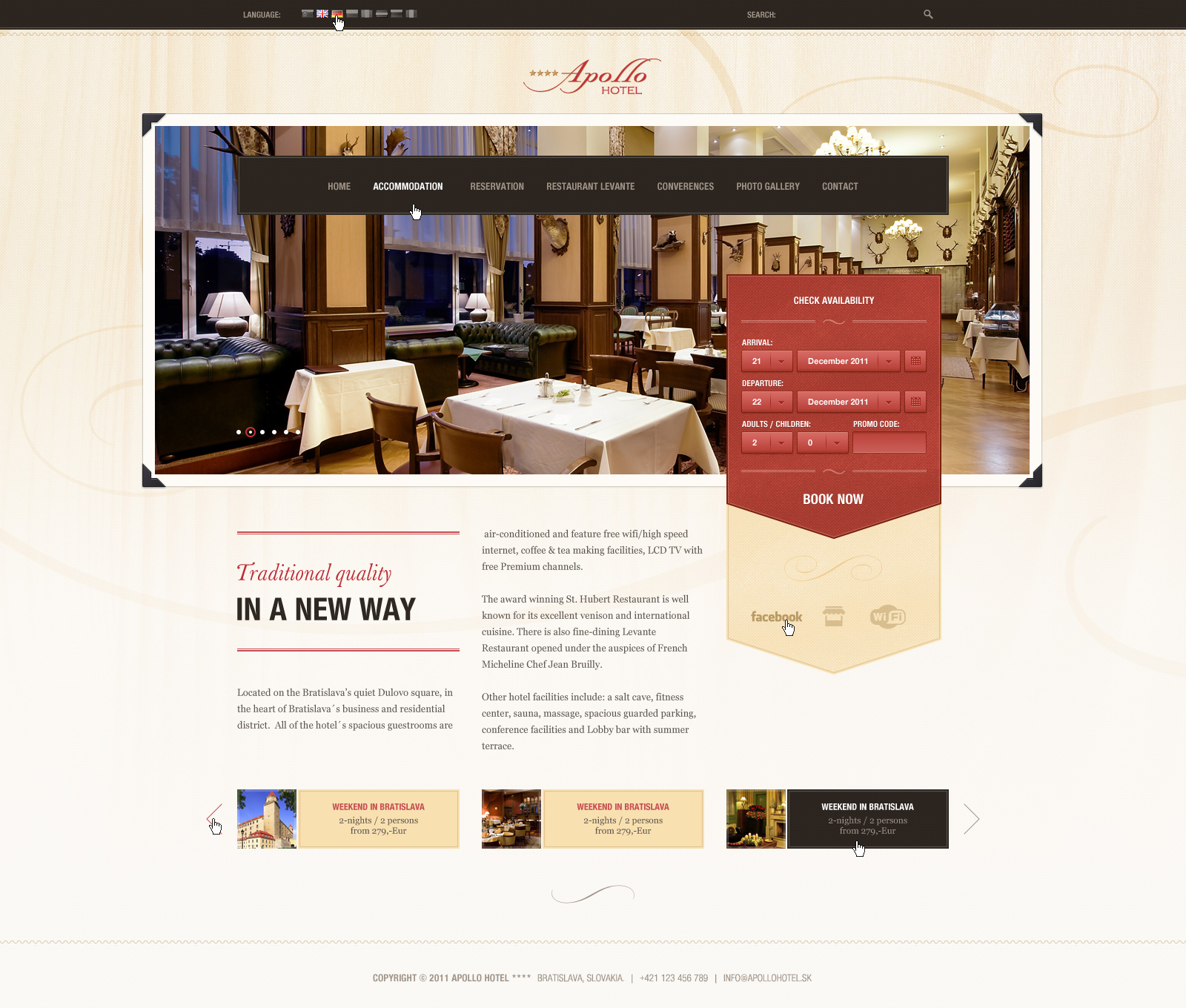 Reply

super stylove to je, velmi sa mi to hodi k tomu hotelu... job well done

inac v tom texte Traditional quality in a new way ako su vedla seba odstavce v 2 stlpcoch, by mohli byt ucaria textu zarovnane... teraz je ta lava strana odskocena trochu hore

Reply

Diki za koment

mas pravdu, priznavam ze to je chybka ktora tam povodne nebola len sa akosi pocas vsetkych revizii na nu zabudlo

Tak ci onak finalna verzia webu je trochu ina, toto je ta ktoru som viac preferoval ja.
Reply

Dude, another great design. How's the big photo/overlapping menu effect supposed to work on subpages?
Reply

Nice one! Just weird, where's the search input?

Reply

Is the slider holder the same as Orman's?

I love that style, overall the design is really sharp, but the search at the top has no box so it's easily missed imo
Reply