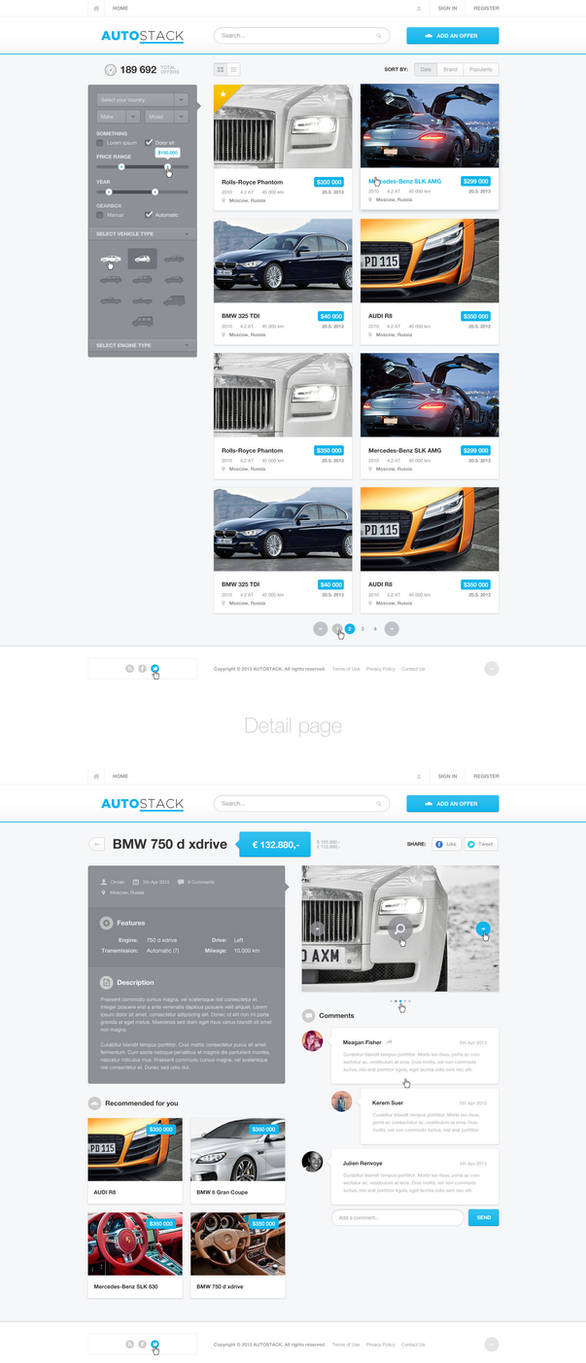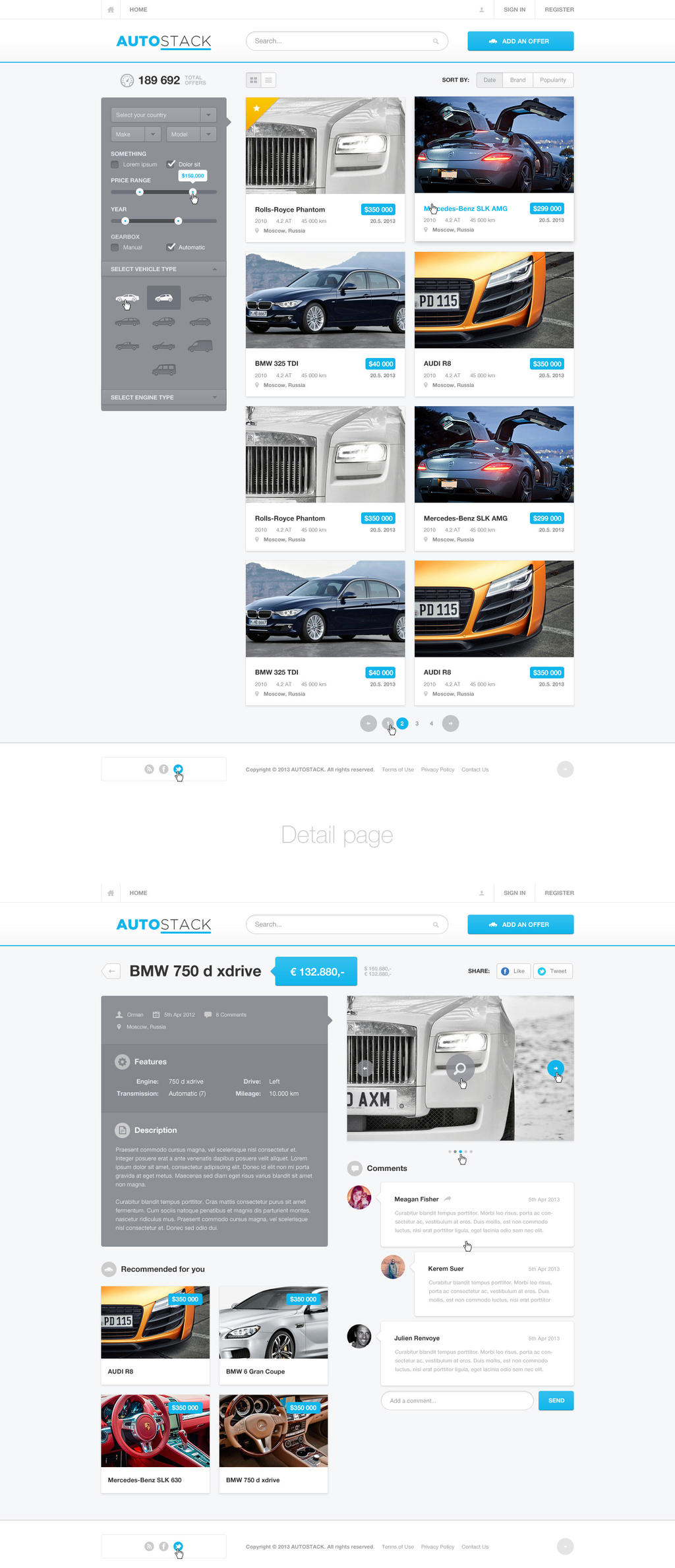 WIP


Reply

Always surprising @luqa! Damn!
Reply

I like it

Reply

Reply

Pekné, prehľadné, čisté a hlavne príťažlivé.
Teším sa na ďalšie updaty.

Reply

Reply

Very nice, but I'm not sure about this hue of grey in filter and detail background. Also I think it's good to show selected values in range sliders (Price range and Year) not just as hover.
Reply