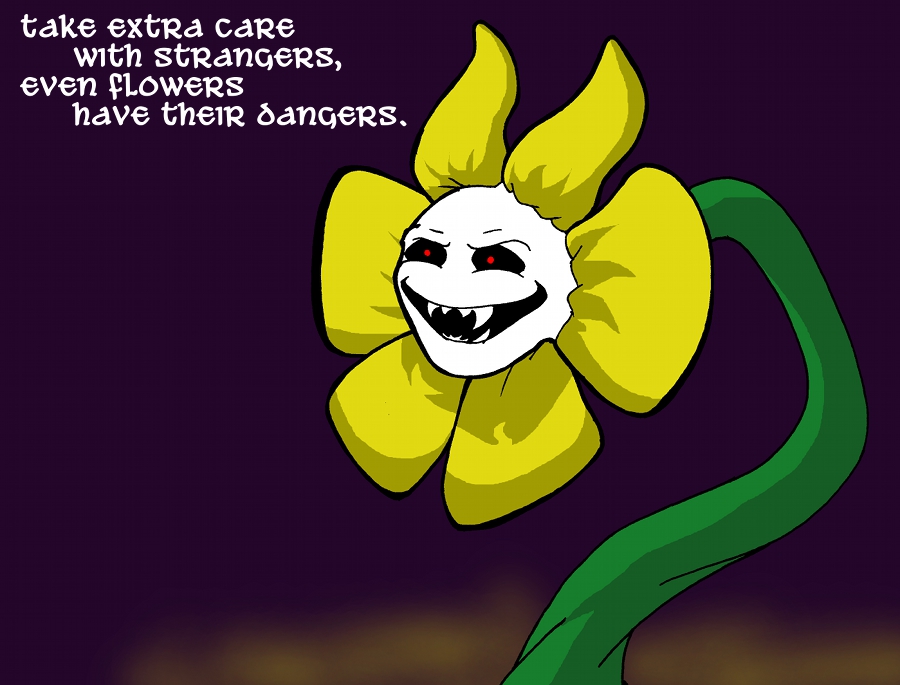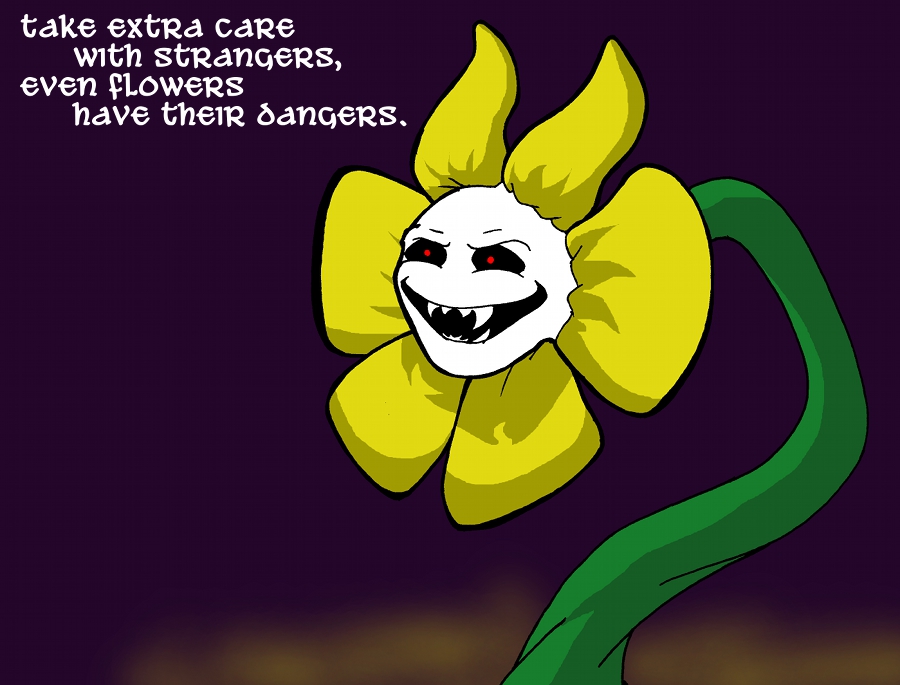 Watch
I don't know how I wound up with this character from Undertale synching up with this quote from Into the Woods so well, but, uhm. Yeah.
Uhm.
It's a decent game. Undertale (c) Toby Fox.

🎶Nice is different than good.🎶

Found you via How Not to Run a Comic, your art is super great! I really like the form and shading here, as well as how well the quote actually fits with Flowey. Great job!
Reply

And never forget...

He knows.
Reply

And I know things now,
Many valuable things that I never knew before:
Never put your faith in a bandage and stick;
They will not protect you when combat gets thick,
And take extra care with strangers--
Even Flowey has his dangers--
And while scary is exciting,
Nice is different than good.
Reply