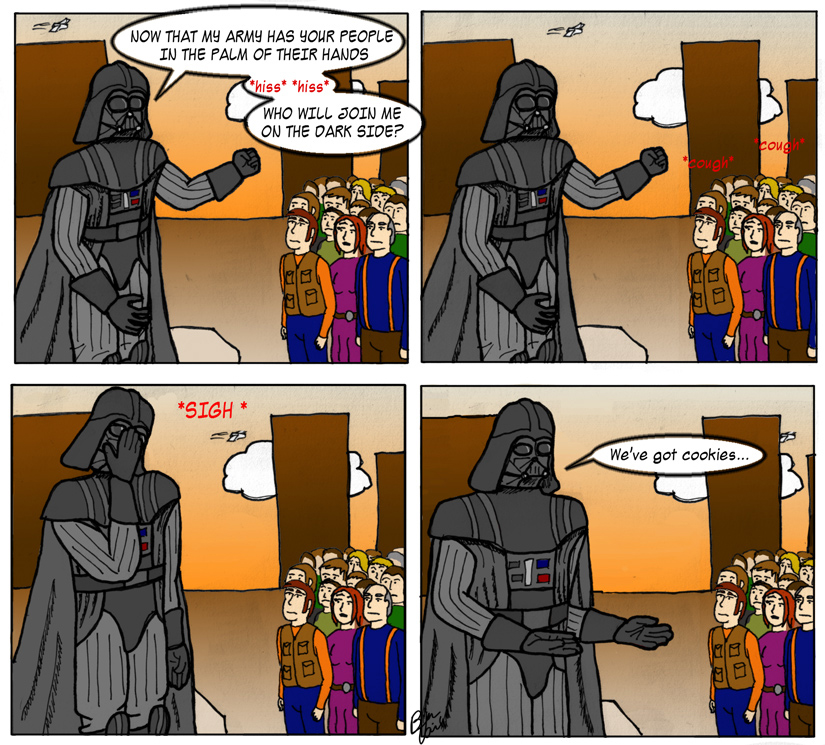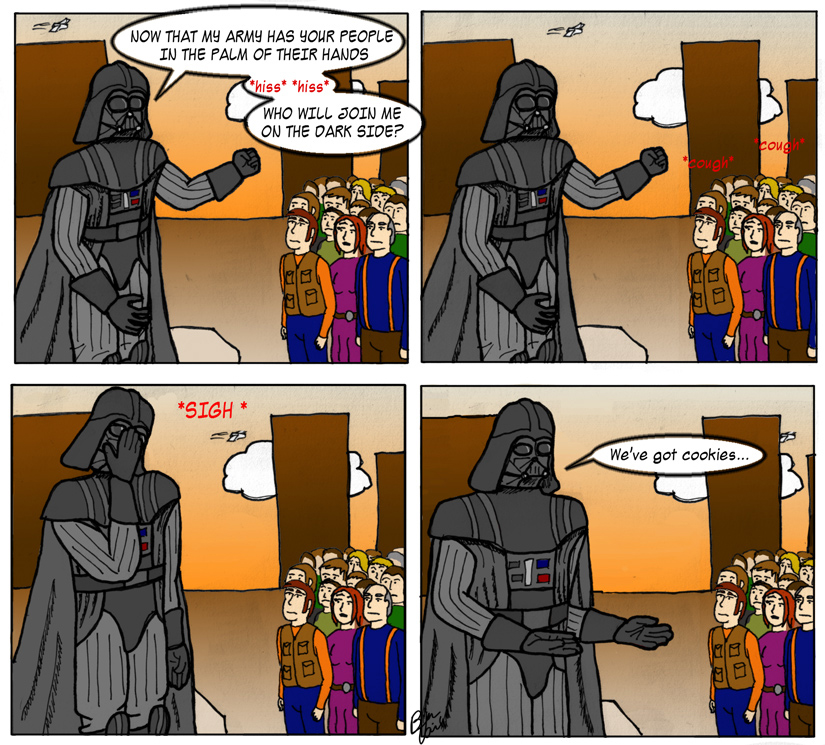 Watch
Yeah so I haven't really been on the ball with posting my comics on here, but they'll be getting on here. I mean I only forgot to put up last weeks and remebered today that I hadn't put up this weeks, but if you were to go to
my website
they should, for sure, (well they should at least) update every week on time.
I really had to dig at the bottom of the barrel for this comic idea. I'm running short lately. Or at least runnig short of stuff that is relatively easy to draw. I've been trying to do one with my mom in it for ages now, but I can never get her to look right... I'm not sure... I'll prolly just wind up going with the closest approximation I have done of her and say screw it if I can't come up with something else before this weekend. We shall see.
anyways I needs me some food now.