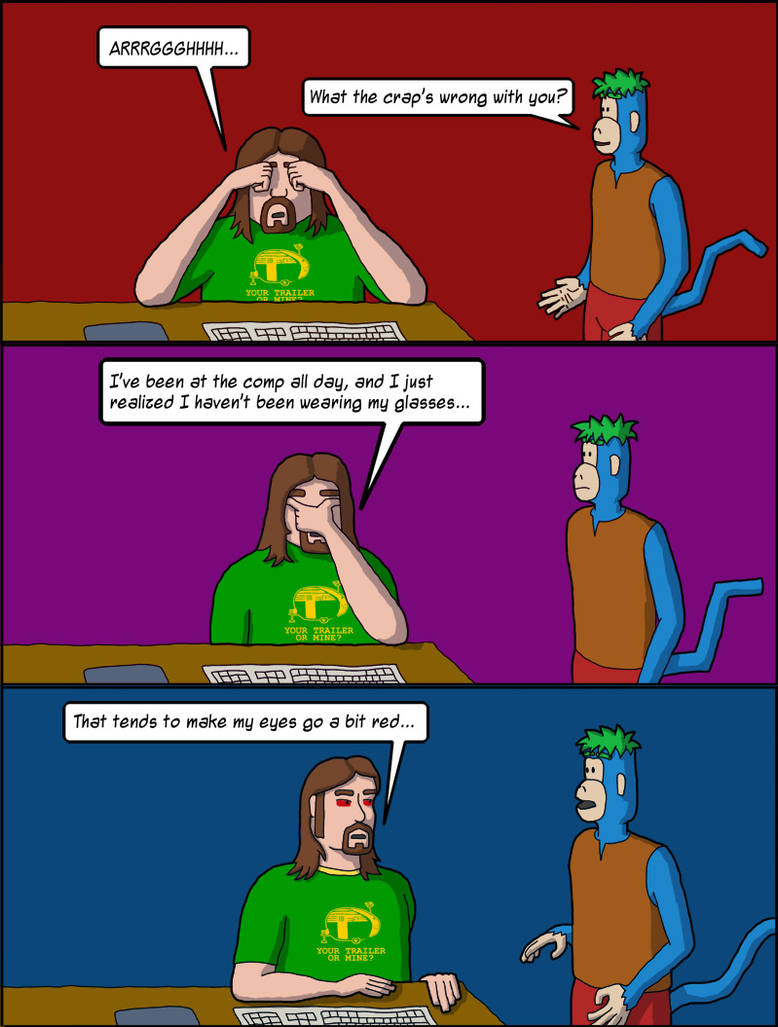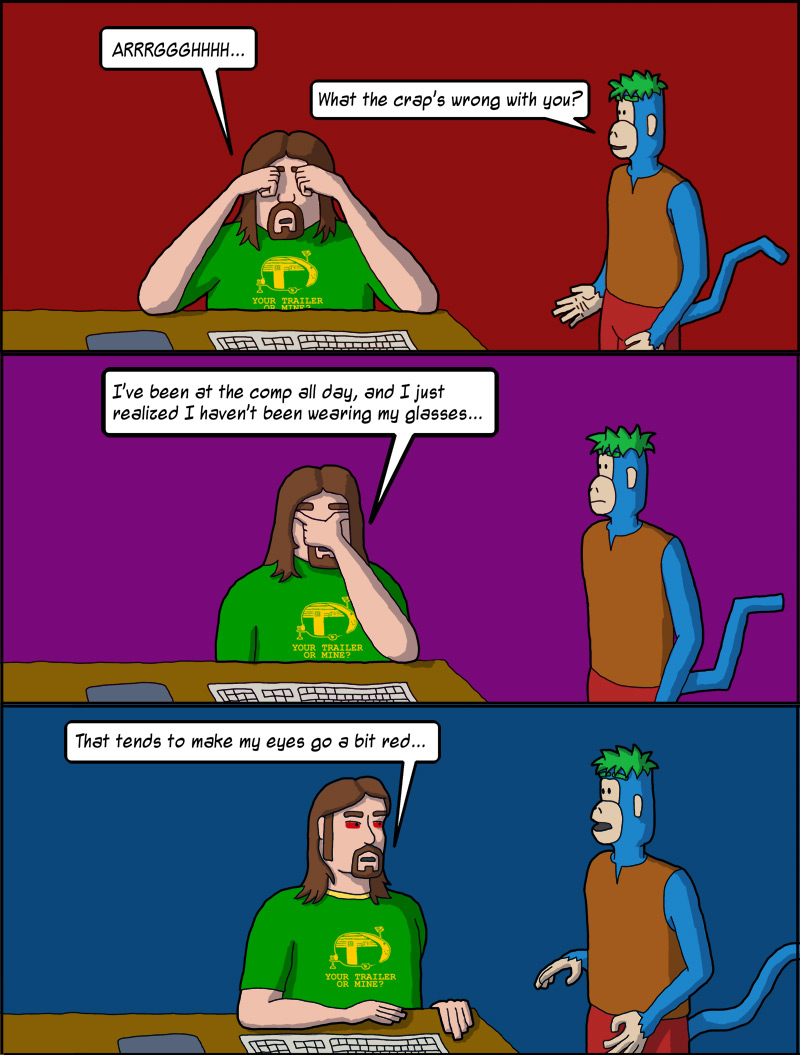 So I think I'll start adding these here from now on. I should prolly put some of the previous ones up, but I cant be bothered right now...
Sometimes, however, it doesnt matter if I have my glasses on or not, my eyes still get all fcuked up.
For those of you who don't know, the monkey there is a figment of my imagination. You can learn how he came to be
here
. I think I should go back and redo some of my older strips with photoshop, cuz a lot of em look pretty horrible...