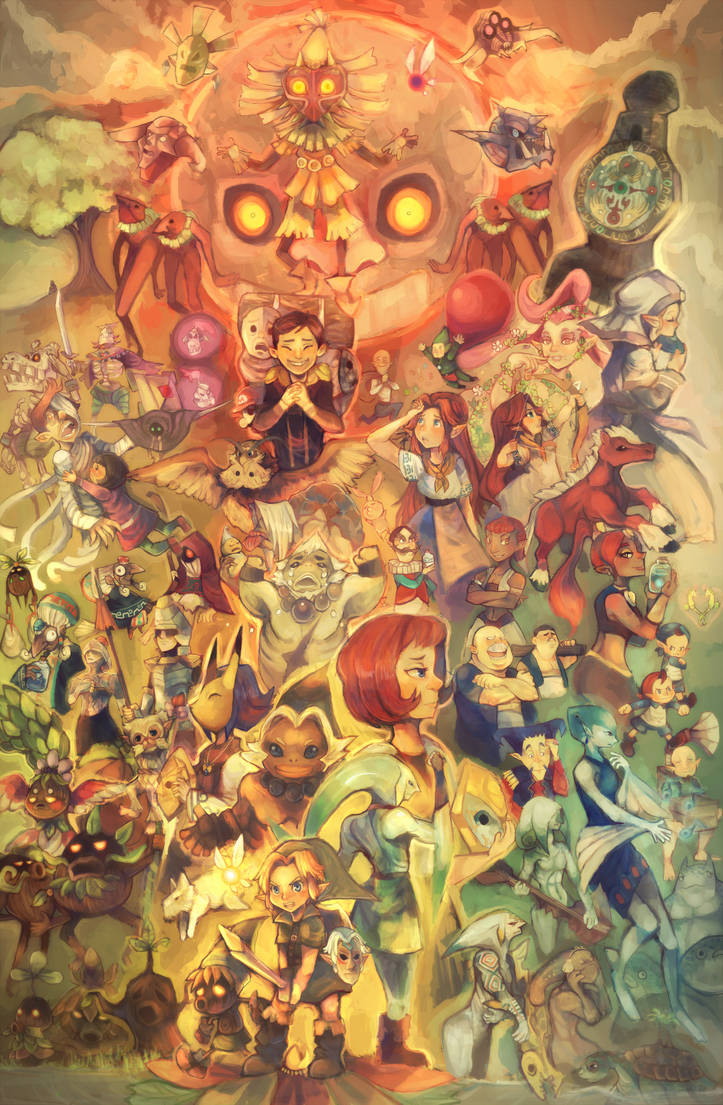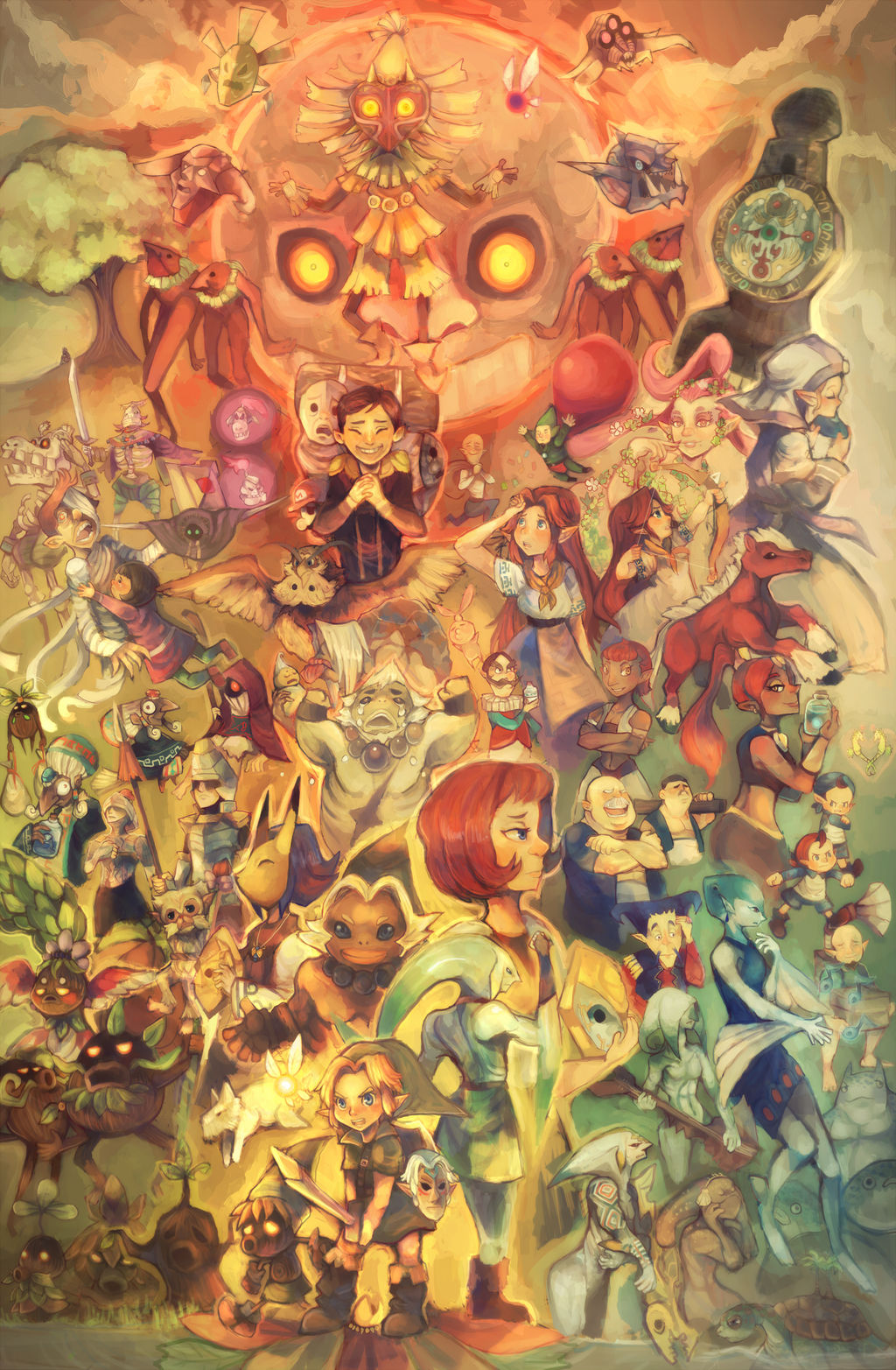 Watch
Edit2: A Daily Deviation?!! Wow.... Thank you so much!!



EDIT: Print Available on Redbubble here: www.redbubble.com/people/lunar…
and Society6 here: society6.com/product/majoras-m… </b>





"Whenever there is a meeting, a parting is sure to follow. However, that parting need not last forever… Whether a parting be forever or merely for a short time… That is up to you."

Well! I think I've worked on this as much as I'm gonna, so here we go! I love Majora's Mask so much. It's definitely favourite Zelda game, and I just have so many feelings about it. The game that makes me cry over a small tree, haha…
So, here's to the 3Ds remake!
Daily Deviation
Given 2015-12-05
Majora's Mask 3D
by
Lunaros
features practically every character and their intertwined stories in this massive and beautiful piece. From the suggester: "Words cannot describe how amazing this Majora's Mask fan art is! It has all the components, characters, and action that make this a great fan art piece!" (
Suggested by iingo and Featured by TsaoShin
)