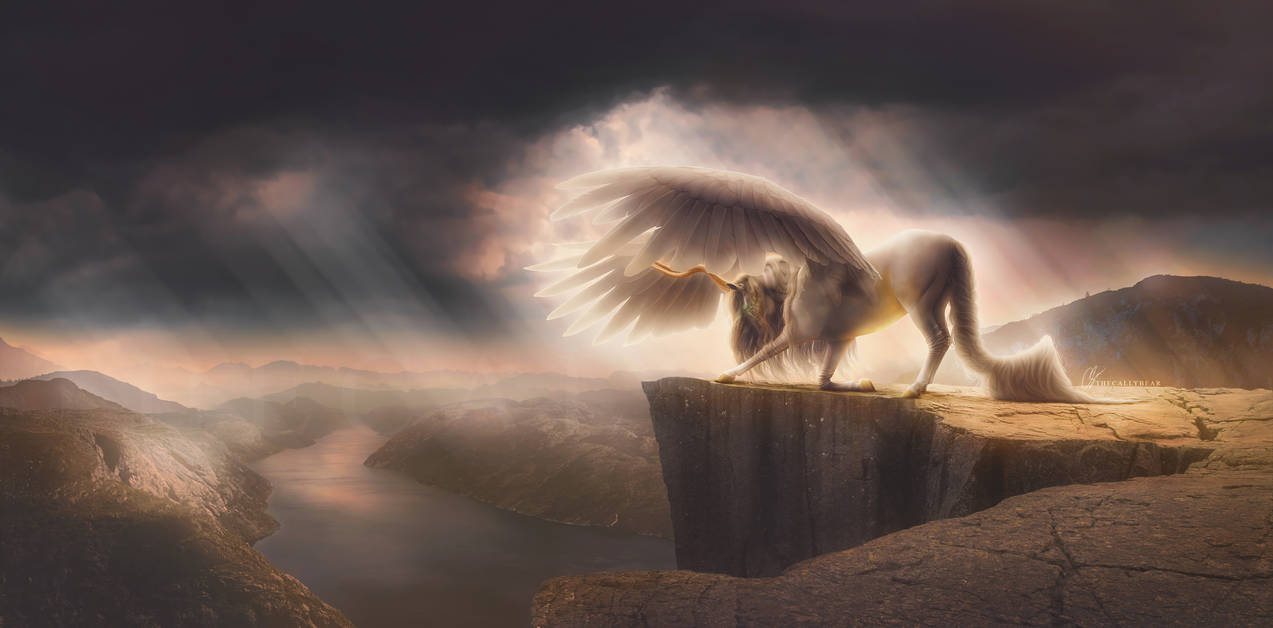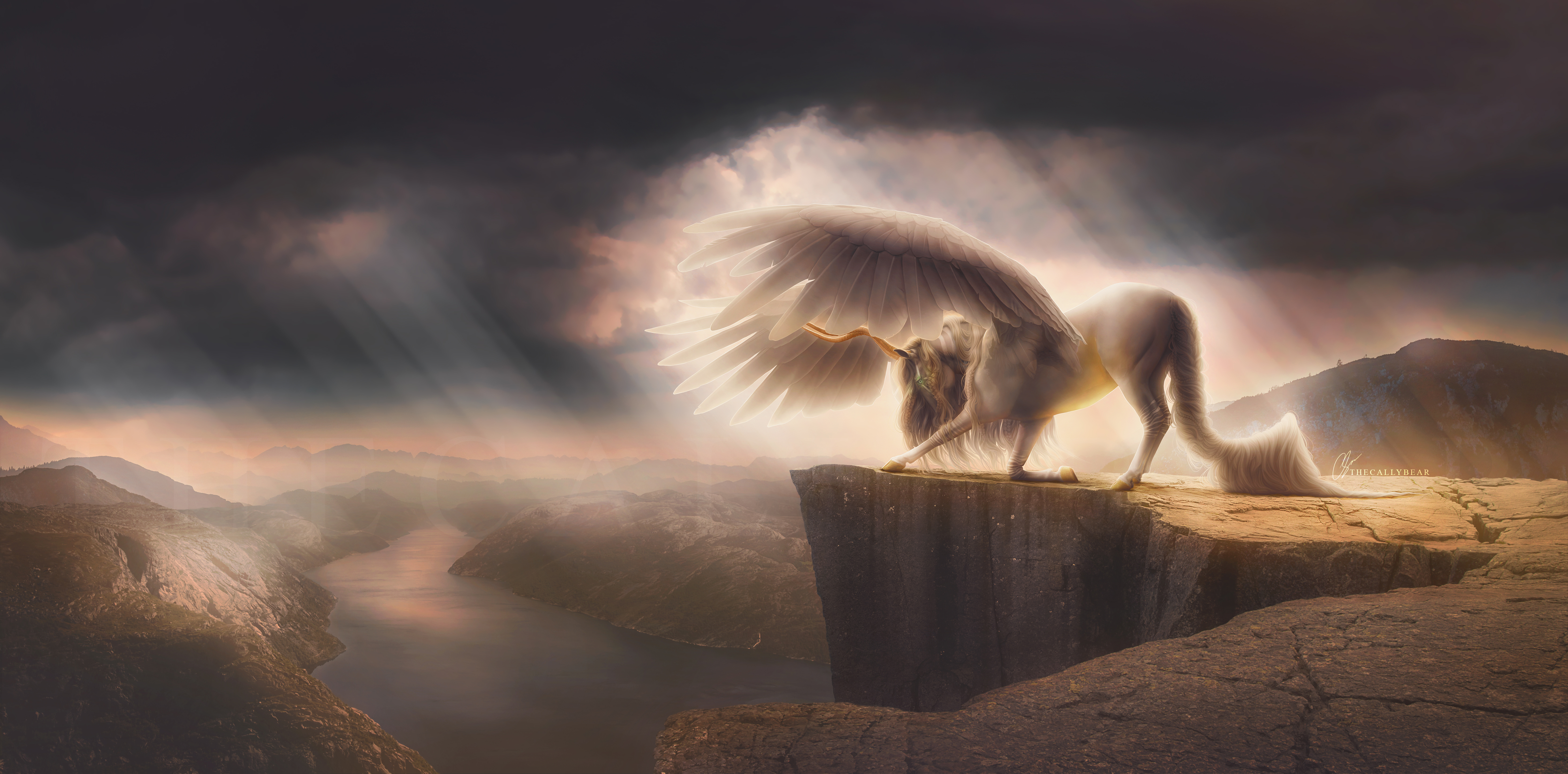 Watch
4 months from start to finish but I've been hopeless lately and in trying to achieve everything I accomplished nothing. I'm still very behind on art and messages but I'm getting through it all slowly. Apologies to anyone waiting. I do really love this image, I think it's dynamic and I'm proud to have constructed something on such a large scale. From way back when I've always said that pegasi were not my strong point, and I noticed that generally whenever I did do them I'd end up with very static images. Some artists pull off static poses very well, I've always been more about movement. So the pegasi I did weren't synonymous with my style and I'd end up feeling disappointed with myself. This image cured me of that problem! Daunting, but totally worthwhile.

Mathéo is owned by oddmountain who as always is a pleasure to work for.

On another note, big changes are coming soon. Exciting changes! You should see them being rolled out throughout January I suspect.

Horns, Wing 1, Wing 2 & Wing 3
Horse 1 Horse 2 Horse 3
BG 1, BG 2, BG 3, BG 4 & BG 5.


Feel free to ask any questions!


© thecallybear.deviantart.com
This piece may not be used, copied, republished, or edited without my permission.