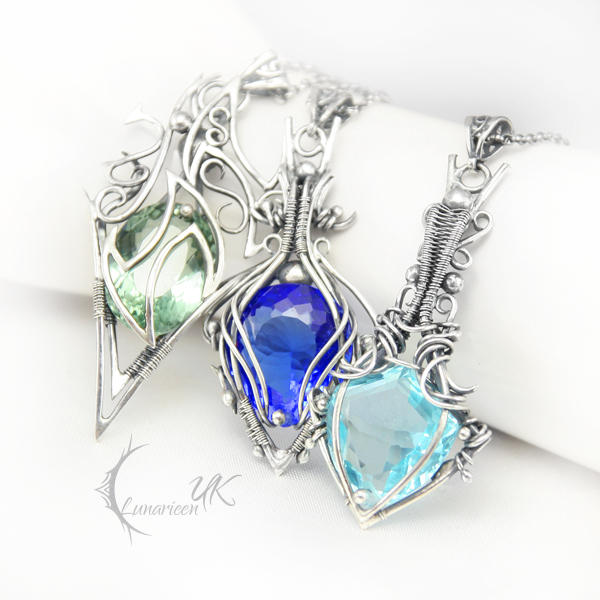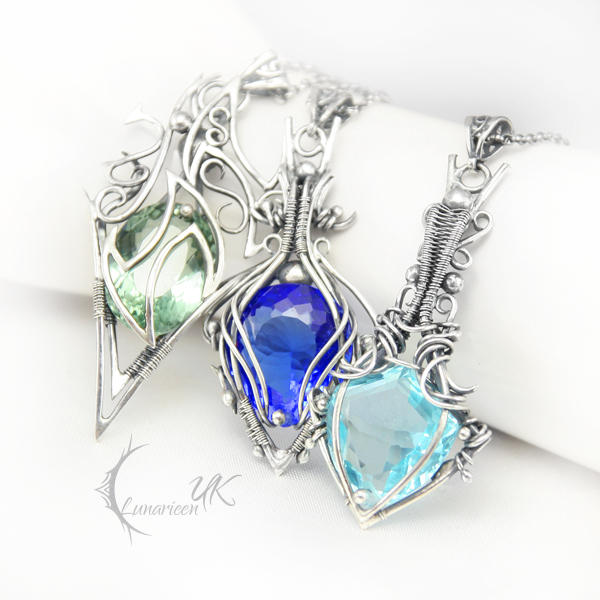 Watch
handmade: necklaces, pendants
technique: wire-wrapping
materials: silver, green amethyst , topaz and topaz
Facebook page

www.facebook.com/Lunarieen
Online shop

www.lunarieenuk.co.uk/en/
Etsy shop

www.etsy.com/shop/LunarieenUK?…

Oh my these are very beautiful, extremely loving the blue colours ^^
Reply

These are amazing! Where do you buy the raw materials?
Reply

Beautiful as always.

Reply

Wow they are so beautiful.
Reply

Reply

Reply

woe really? your going to be that rude? these are beautiful! I don't know what gets into peoples heads, but that was unnecessary.
Reply

Reply

They all look very pretty. Nice arrangement, too.
Reply

My favorite is the one in the middle
Reply