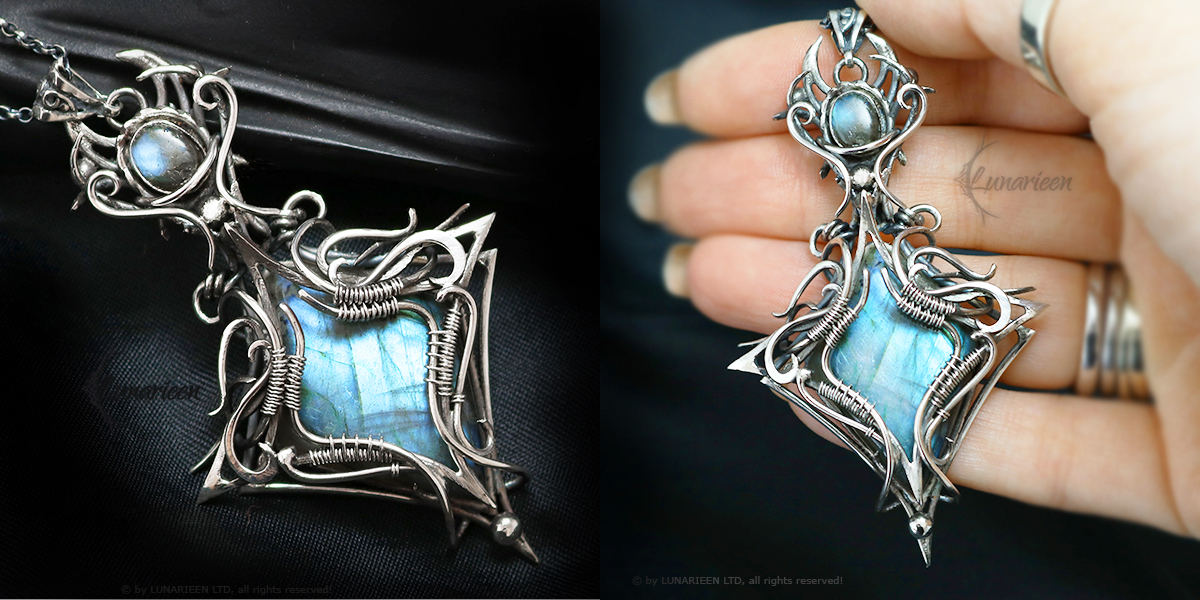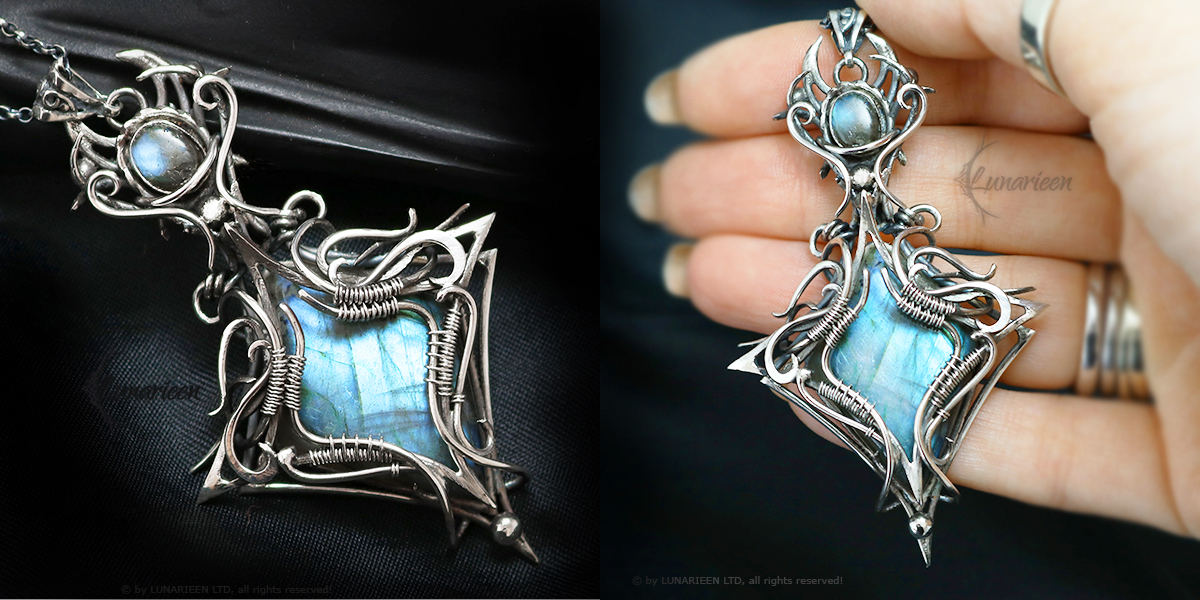 Fully handmade work: Exclusive, gothic style necklace.
Materials: Sterling Silver, Fine Silver & Labradorite.
Facebook page

www.facebook.com/Lunarieen
.
Online shop

www.lunarieenuk.co.uk/en/
Etsy shop

www.etsy.com/shop/LunarieenUK?…

Much bend!
So twist!

Very skill!

Such wow!


Reply
This is so stunning, I love your work!
Reply

really the shape of a necklace that is very unique and very cool with interesting motifs in it
Reply

Cool! You should take a look at Grindelwald's pendant.
Reply

Wonderful piece of jewelry, your handiwork is just breathtaking.
Reply

Reply

Reply

Reply

It looks like an ascending star! Very well done!
Reply