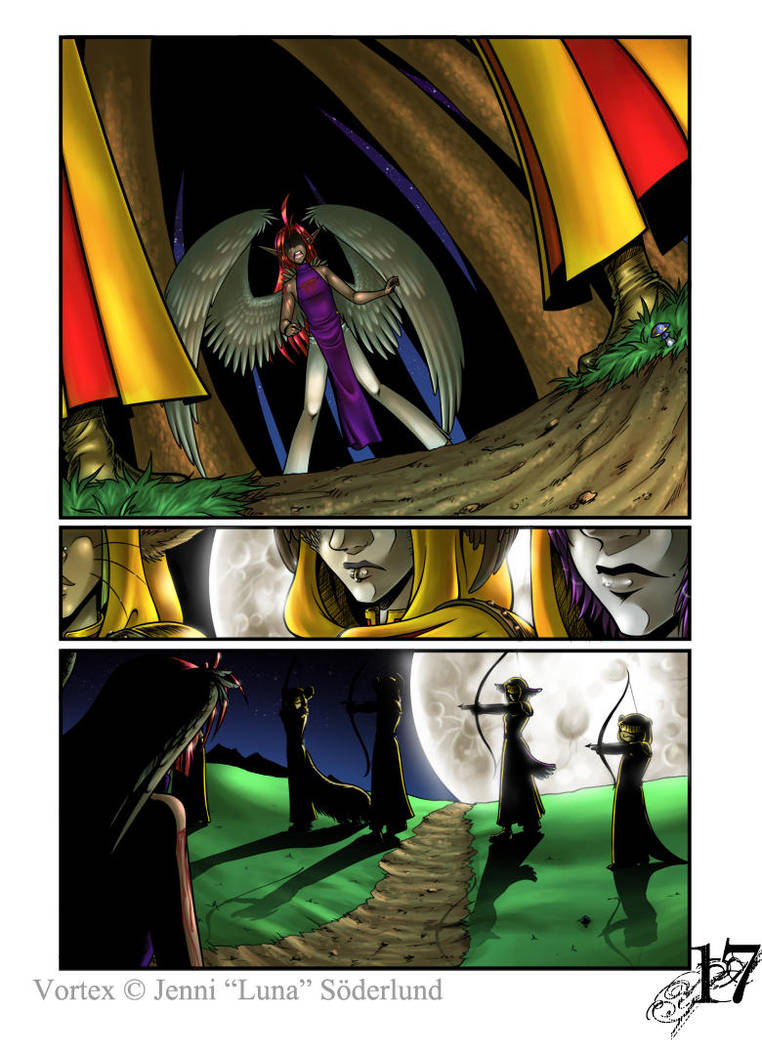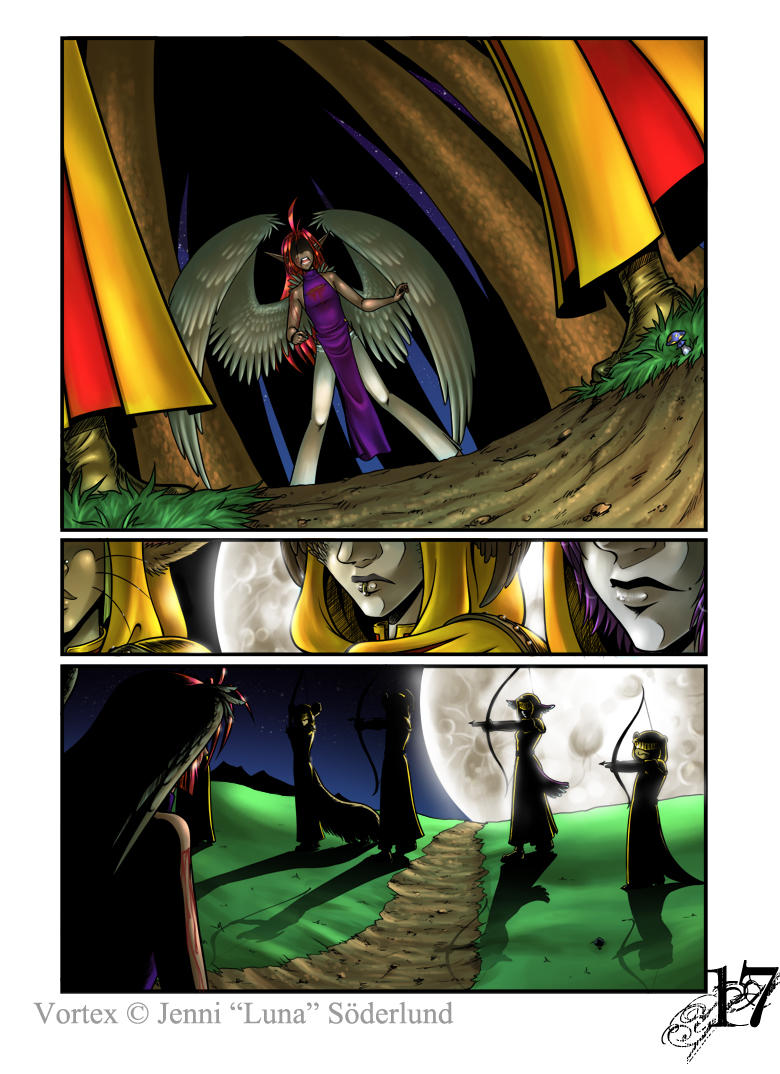 Watch
FINALLY!!!! FIIIIIIIINALLYYYYYYYYYYYYYYYYYYY I'm back to working on Vortex again!!!
MAN that took WAAAAY longer than I had expected! Anyone still bothering to check in here anymore?? >>;; *cough*
ANYHOO!!! The memory sequence continutes and ZOOOOOMG!!! Gold- clad archers!!! D: (whose arrows I ALMOST forgot to draw in LOL! XD )
What's gonna happen next!?? Next page is already sketched out and I've begun inking~~ If all goes as I want it I'll finish it next week~~
Keep an eye on my and Vortex's tumblr to see when I livestream next! :3
lunajms.tumblr.com
vortextumblr.tumblr.com
Those tumblrs are NOT for you if you don't wanna risk getting ANY spoilers for the comic however!!!
ANYHOO!!! Enough babbling XD It's almost 5am and sleep is long overdue XD
HOPE YOU LIKE THIS PAGE!!!! <3
PREVIOUS PAGE~~~>
luna-jms.deviantart.com/art/Vo…
NEXT PAGE~~~>
luna-jms.deviantart.com/art/Vo…

I need more pages woman!!

What happens next? Whats the score?
Reply

BWAHAHAHAHAHAA!!!!! I AM currently working on page 18, but since I work so much progress is slow XD

Reply

DUN-DUN-DUUUUUUNN~!!

Reply

RA'AD~!!!!!!! *screaming* I SEE THOSE WHISKERS!!
Reply