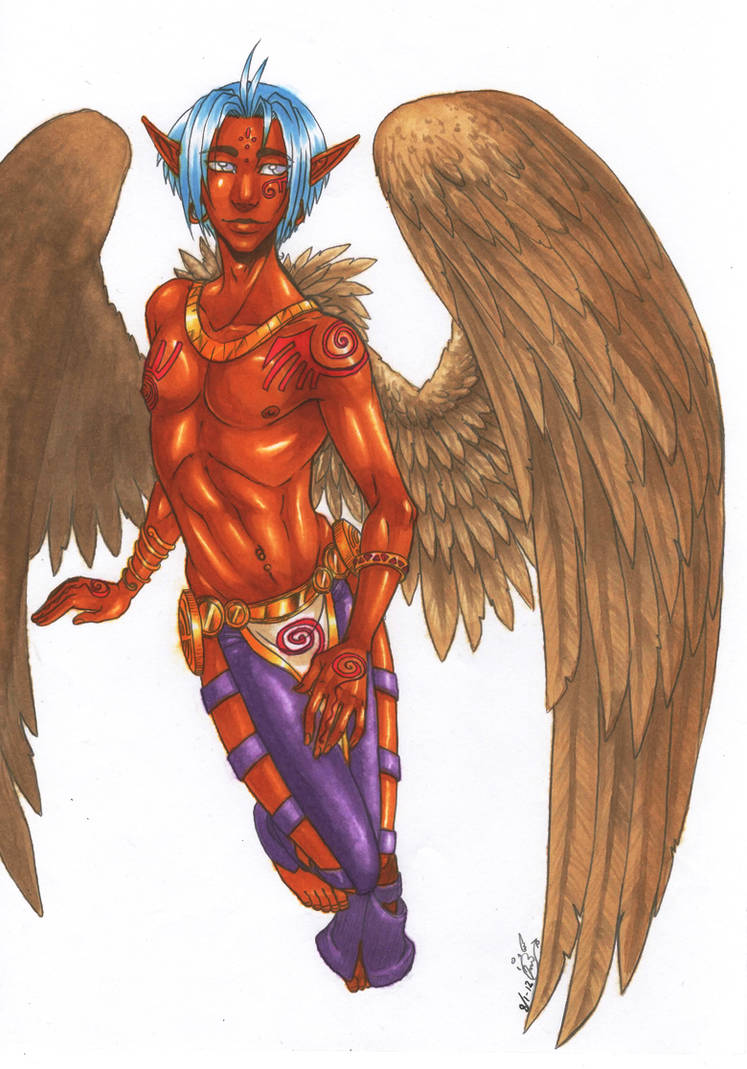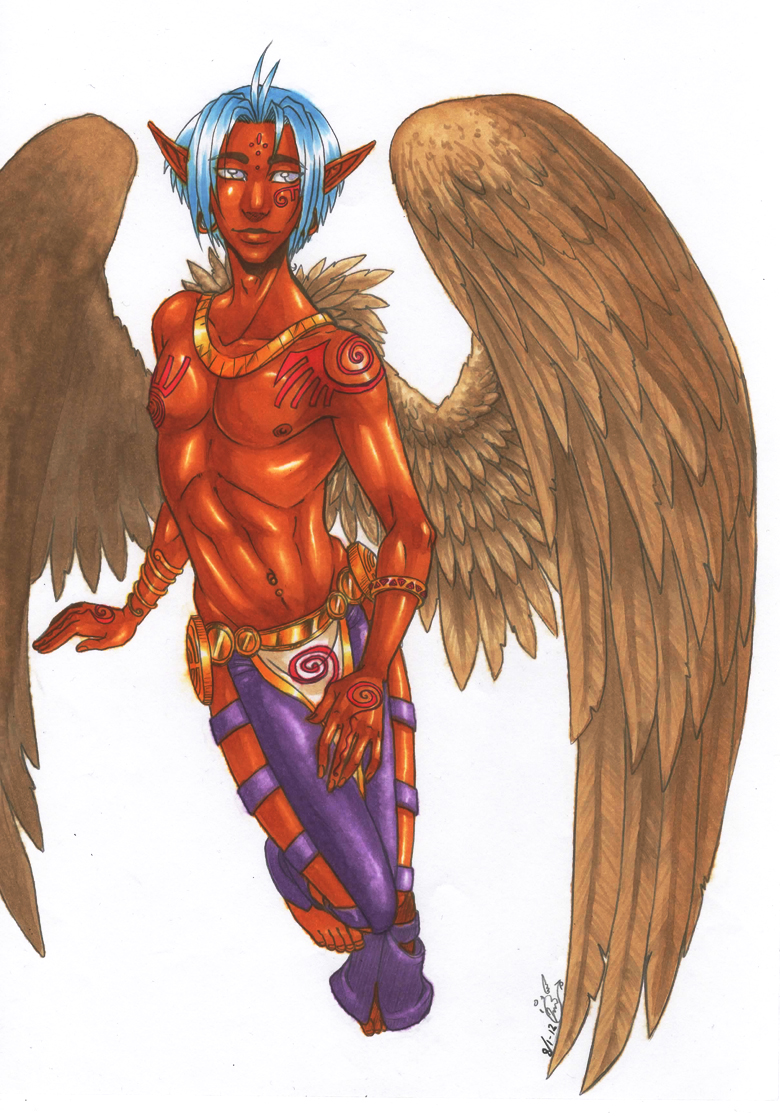 This guy here is a veeeery important character for my comic Vortex (
vortex.smackjeeves.com
)
From the beginning he wouldn't tell me his name, only that it should start with a C. And then I got so accostumed to calling him C so I just decided to name him Cee XD
I'm VERY happy with how this turned out! *licks his skin*
Drawn with mechanical pencil and colored with Copic Markers ^^

Look at the birdy!! lol

He is just too neat!!!

Carmick? Cleps? Cccccc......too many interesting names that could start with c........good luck with the name!!
Reply

THANK YOUUUU!!!! And thank you for the name suggestions!

Reply

cool looks like carmal X3 thats a nice color i like it keep up the good work
Reply

Thank you~~~~~~ And thanx for the name suggestion!

Reply

Very nice pose

Reply

Aaaaaaak!!! Sååååå cool!!!

Jag älskar dina expressions!!!
Reply

TACK VÄNNEN!!!

Och... DU ÄR INTE BORTGLÖMD!!!!!! > 3<;;;;;;
Detta är anledningen att jag inte tar betalt innan jag börjat på en bild XD
Reply