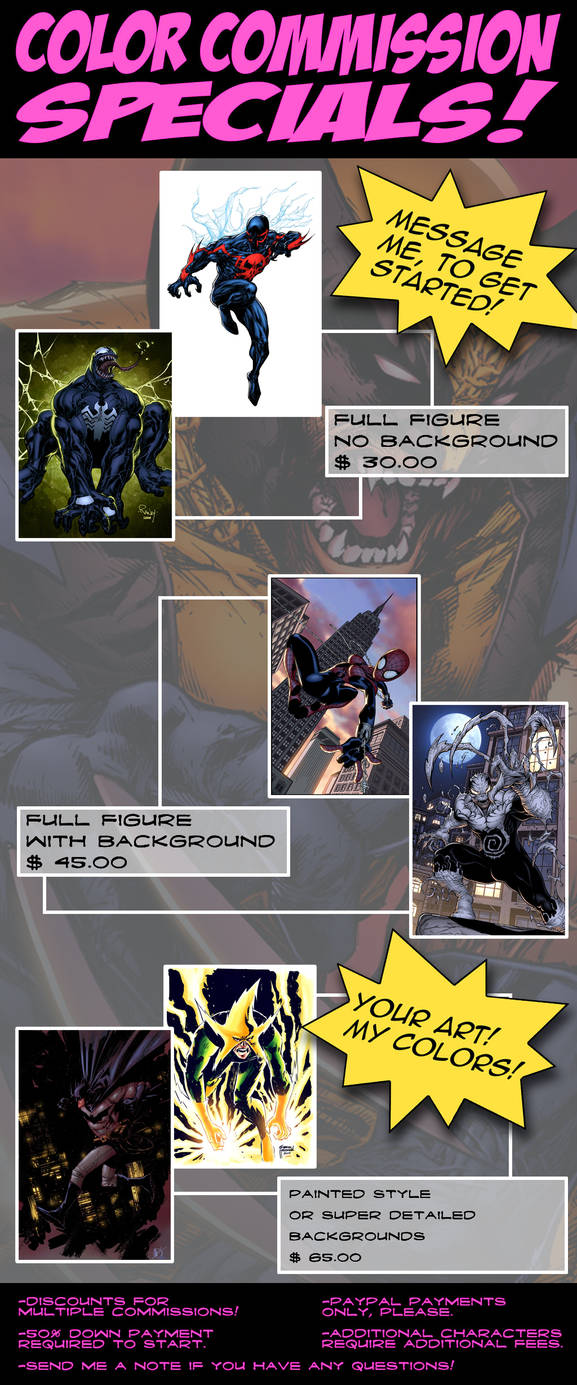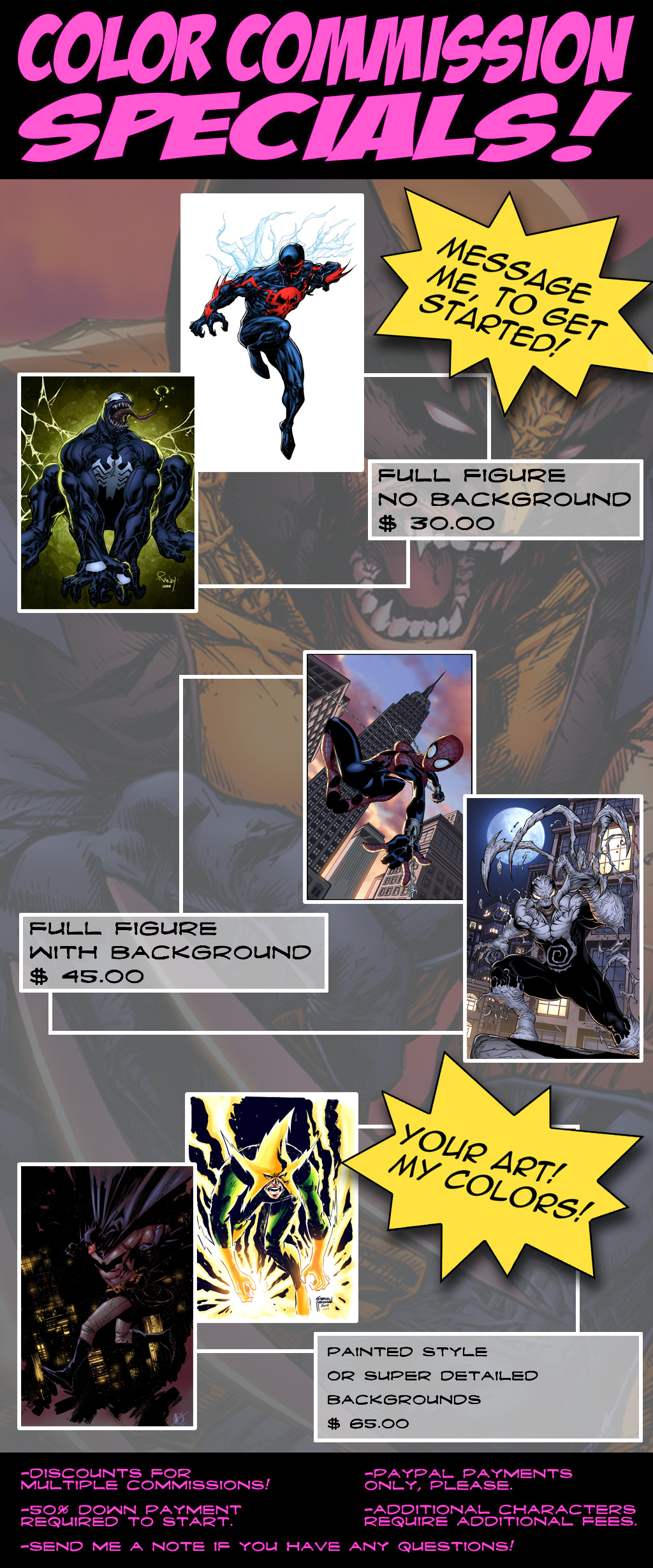 Watch
I have some free time on my hands, so I'm opening up my color commissions for a bit.
If you have a bunch that you want to get done, message me for special rates.
Print work will cost you more, so let me know if you want an estimate.
Thanks for looking!