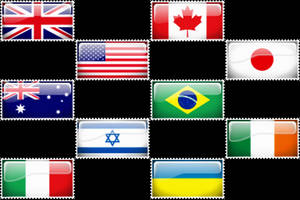 COUNTRY FLAG STAMP COLLECTION
Show your support/allegiance to a country by proudly flying the flag on DeviantART.
---

Description
You have full permission to use this resource in your artist's comments/deviation description, journals, etc, without linking here or crediting me. You may NOT reupload this and/or claim it as your own.
Image size
99x56px 3.98 KB
Comments have been disabled for this deviation