Hello everyone !
I've not been around here for a while, but still, now I am.
I want to share a project with you, its mostly in french so i'll start with that !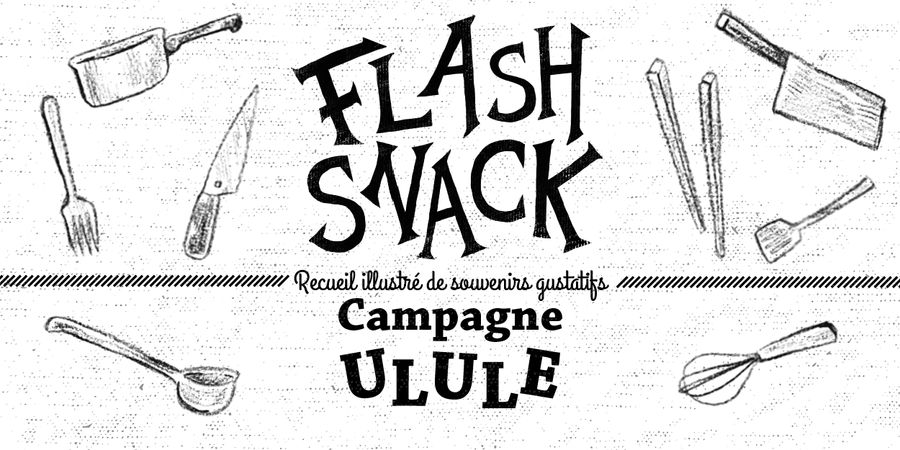 FR:
Du coup, j'annonce rapidement qu'avec un collectif d'artistes, nous avons lancé un financement participatif pour l'édition de notre premier projet ! Ça s'appelle Flashsnack et c'est un zine qui regroupe plein d'illustrations, BDs, photos et textes racontant des souvenirs gustatifs. Ça parle de bouffe quoi !
Le recueil trouve entre ses pages les travaux de 14 artistes, tout le monde a des univers très différents et c'est assez cool de les voir réunis en un seul ouvrage de plus de 70 pages.
voilà le lien de notre campagne ulule :
fr.ulule.com/flashsnack/
La campagne se finit le 19 Octobre, donc il nous reste encore deux semaines pour les 100% de notre objectif !!! N'hésitez pas à nous soutenir si le projet vous plait, même une petite somme ou un simple partage du lien nous aide énormément.
Vous pouvez aussi suivre l'actualité de notre collectif sur
Facebook
ou
Twitter
!
Nous avons aussi un
petit site web
mais il est en construction.
_______________________________________
ENG:
To be short, with a bunch of artist friends, we've been working on a collaborative zine that revolves around two themes : memories and food ! It's full of drawings, comics, photography and various stories from 14 young artists point of views !
You can check out our Ulule campaign right here :
www.ulule.com/flashsnack/
The book has an english and a chinese translation on the works. If you're interested in the project, to support us ! Even if its a small amount or just sharing the link, it helps us a lot. !!!!
Thanks for your attention and see you very soon !!