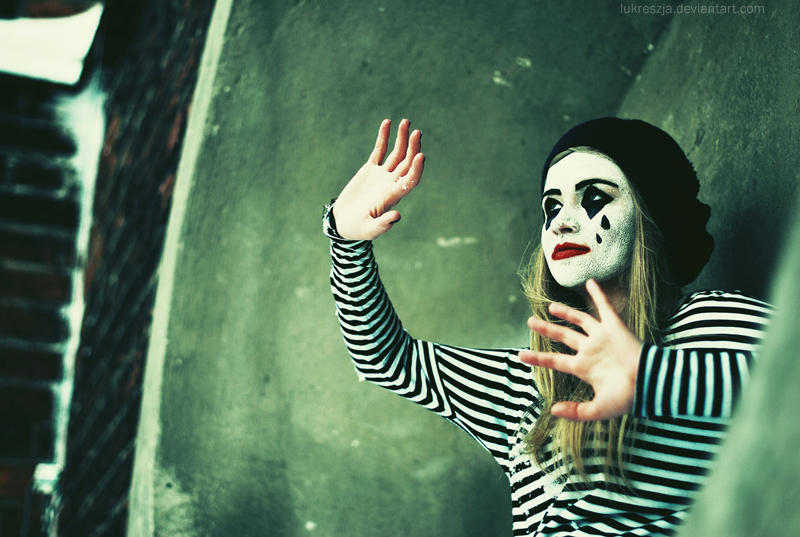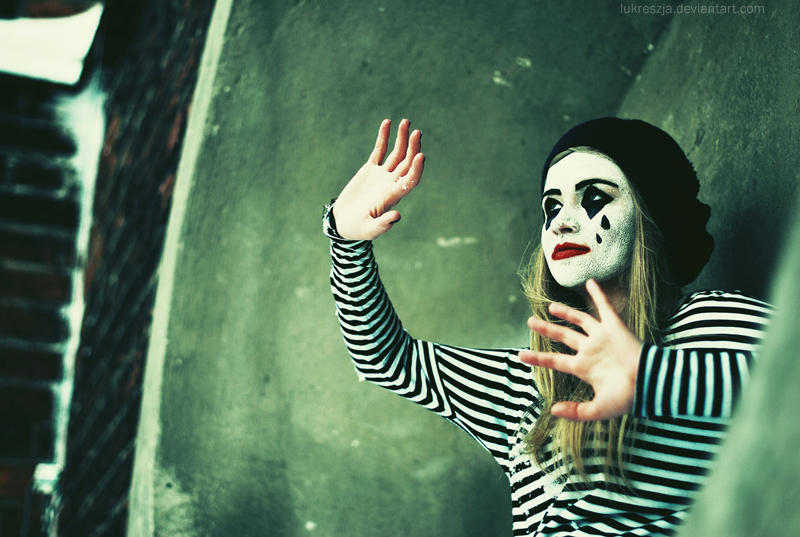 Watch
No!
Praca pierwszorzędna

Pomysł jest nieprzecietny, w końcu coś innego niż piękne umalowane kobiety, teraz jest umalowana piękna kobieta

Kolorystyka dobrana świetnie, cudownie wręcz. Dawno żadna praca nie wywarła na mnie tak ogromnego wrażenia.
Jest prosta, ale ... jaka w swej prostocie!
Mim ... mimika, kolory ... czerń z bielą pięknie kontrastują z jej blond włosami - modelka dobrana perfekcyjnie!
Technika. Nie widzę tu mistrzostwa, bo nie jest ono potrzebne, praca jest po prostu pełna ...
A o wrażeniu ... napisał bym na miliard słów, bo tyle może opisać taką głęboką pracę. Miliard ... może przesadziłem, bo co chwilę mam poczucie, że mogę mówić o niej godzinami, a mija sekunda i ... brak mi ich.
Ogromne brawa.
The Artist thought this was FAIR
3 out of 3 deviants thought this was fair.