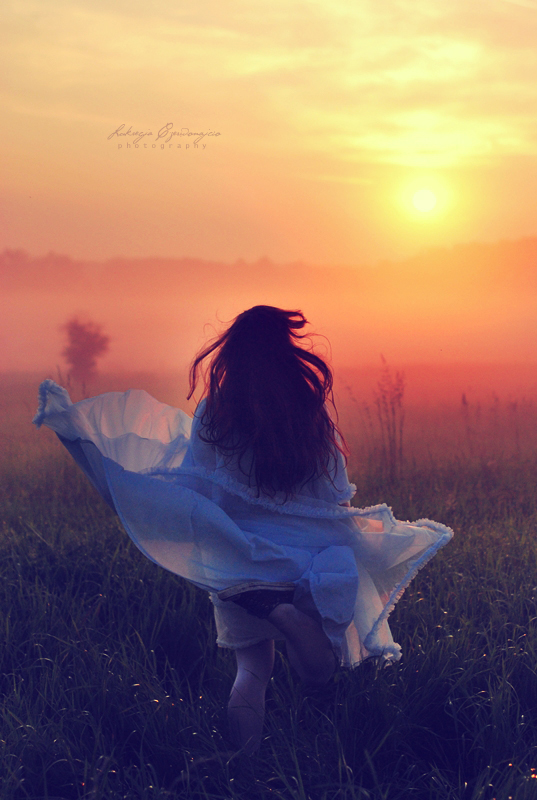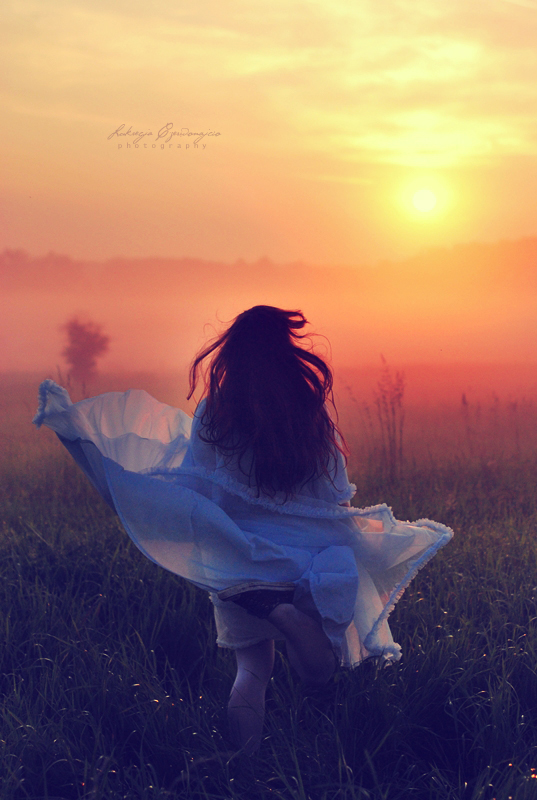 ' Where it was dark now there's light
Where there was pain now there's joy
Where there was weakness, I found my strength

A new day has...come '

I didint sleep all night to take some photos at sunrise :>
Maybe you'll like it.
* I can't run without rising my legs, sorry. :3
Like my photography on facebook ♥
[link]
Copyright ©2011 Lukreszja. All rights reserved.
All the materials contained in my deviantART gallery may NOT be reproduced, copied, edited, published, transmitted or uploaded in any way without my written permission.
</sub>
This incredible portrait looks almost too good to be true, at first easily mistaken for a photo-manipulation or a scene from a movie. Then you realize everything you see here is real, unedited and straight from the camera.

For such a magical atmosphere to exist outside of our dreams and imaginations is amazing to comprehend, and yet for it to be captured so perfectly in a moment of time is even more significant. Everything about this image conveys emotions that run deep, and are often conflicted.

There are at least two ways of interpreting this photograph, as a person running away from something, or running towards it. The one assumption can conjure up sadness, fear or heartbreak. While the other brings to mind happiness, hope and love. For just one picture to affect us so greatly and in more ways than one, is very special indeed.
The Artist thought this was FAIR
20 out of 21 deviants thought this was fair.